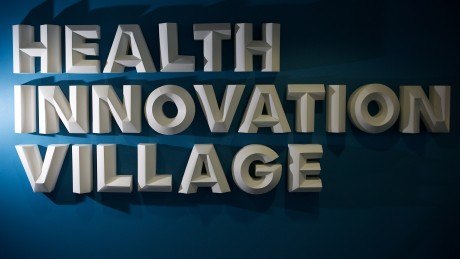 Today GE Healthcare announced the official opening of Health Innovation Village, its first health tech startup campus located in Finland. Located at GE's campus in Helsinki, the village was conceived by Didier Deltort and Mikko Kauppinen – country manager and finance manager at GE in Finland. Their goal is to turn the village into a leading centre of healthcare innovation.
The Health Innovation Village is already home to 20 health tech startups covering technology innovations that feed into many aspects of health such as comfort for premature babies, monitoring, maintaining fitness and other challenges.  GE has a long history of working with startups through GE Ventures.  Currently, Health Tech is the largest and most important Finnish export sector representing 47% of Finnish hi-tech exports.
"The health sector needs speedy clinically relevant and affordable innovations. We believe the magic formula is the combination of large global corporations and agile startups, co-located. We wanted to bring them closer, because innovations are created when people meet. Living close to startups, exchanging ideas and eventually working together on innovative projects is fresh thinking. Eventually, this benefits our customers, too," says Didier Deltort, Managing Director of GE Finland.