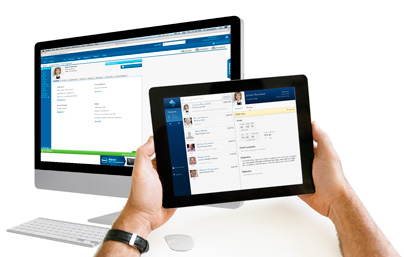 Practice Fusion, the nation's largest cloud-based electronic health records (EHR) platform, today announced strategic partnerships with three of Puerto Rico's premier health service companies, ASSERTUS Inc., Atlantic Pathology and HRP Labs.  The partnerships are part of Practice Fusion's effort to support the region's doctors and their ability to participate in the healthcare ecosystem.
ASSERTUS Clearinghouse's medical billing software ProClaim® is one of Puerto Rico's largest medical billing and practice management solutions, working with more than 2,000 physicians and labs in Puerto Rico and the U.S. Virgin Islands.  Atlantic Pathology provides a full range of diagnostic and screening services, including fine needle aspiration (FNA) clinics, pap smear screening, and full surgical pathology and cytology services.  HRP Labs is one of the most experienced pathology laboratories in Puerto Rico, offering full-service diagnostics to 10 area hospitals and a large number of private medical offices of which approximately 50 doctors are already using the Practice Fusion EHR.
"Puerto Rico has been focused on adopting needed health IT infrastructure, and today marks a major milestone in accelerating that development," said Ryan Howard, founder and CEO, Practice Fusion.  "The expansion of Practice Fusion's network into Puerto Rico has the potential to help improve patient outcomes and save lives in the region."
Practice Fusion is committed to transforming healthcare by delivering the best EHR to the physician-patient community and has recently launched a variety of tools to that end, including seamless device data integration, online appointment booking, the nation's largest real-time de-identified clinical health database Insight, and a robust Population Health Management offering.  The company also helps Practice Fusion EHR physicians navigate the attestation process for Meaningful Use 2 (MU2) through a dashboard that tracks against MU2 attestation requirements.