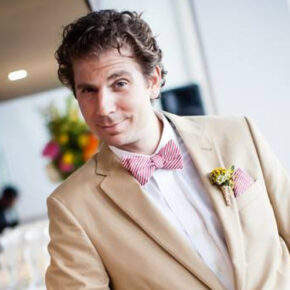 Jeff Novich provides a rare and honest introspective look into why his digital health startup Patient Communicator, a patient portal CRM for doctors ultimately failed.
Editors' Note: This article was originally published in January 2013 and has been republished with permission by the author. 
My father is a primary care doctor. In 2009 he asked me to help build a product that would enable his patients to access him online rather than through the phone. Patient Communicator was basically a patient portal + CRM for doctors + practice management system and it completely transformed my father's practice. (Read his profile in Forbes.)  Then in January 2012, I was part of the first class at Blueprint Health, a healthcare tech incubator that was part of the Techstars network, and my co-founder Larry Cobrin and I spend the next 3 months trying to commercialize the product.
The sum total of our efforts – which included hundreds of cold-calls, tens of thousands of emails (I was invited to a "top 20 customers" dinner with TK from Tout), seminars, an appearance on FOX News Live, ads, reaching out to our personal networks as well as the Blueprint Health mentor network – was one paying doctor (who later went out of business) and a handshake deal to partner with a small 20-year-old EMR. 
We spent another 3 months trying to raise money, meeting with upwards of 40 investors, but decided this wasn't going to work for us.  Here are the reasons we decided to move on:
1. Business > Product: PC began as a product for my father's medical practice.  Plain and simple, I never assessed the market need for a patient portal.  It's extraordinarily difficult to take a product that was built perfectly for a particular user and commercialize that into a broader market. I remember constantly asking my father over the 2 years of iterative development "Dad, is feature xyz something that other PCPs would want in their office? Is this something other doctors have to deal with?" The answer was usually yes and this fueled my thinking that what we were building would have wide appeal.  Meanwhile, I never really spent time pitching to other doctors to see if anyone would pull the trigger and use PC.  The other companies at BPH had all started with assessing a larger need or pain point within an industry, which explained why many of them hadn't yet built a product.
2. The impenetrable black box: I learned that typical doctors offices operate within a black box.  The doctor *will not* change their infrastructure, no matter what.  They drag their feet on any new technology or changes that impact their workflow. They insist on keeping Betty, the 80-year-old secretary, their rotary phones, their paper charts, their fax machines, and their 10-person staff.  A PC sale meant we would puncture that box and shake things up internally and externally: the doctor would need to adjust behavior, the staff would use a new system, the patients would have to learn a new website.  Turns out, that doesn't happen without a fight… or, in the case of EMRs, without massive government subsidies to encourage doctors to join the 21st century with electronic medical records.  We weren't going to win many of them over.  
As a sales guy told me, this is a ground war.  The secret to winning? Sell a service that feeds their black box and has a clear payoff. ZocDoc, when it started, didn't touch the office. They just said "pay us $250/mo and we'll hand over 30 or 40 new patients."  If the doctor wanted to process those patients with paper forms and fax machines with high overhead, that was their problem.  Same deal with Five O clock records, which doesn't cost the office anything and instead sits just outside the black box operation, between them and law firms and insurance companies who want to request medical records. They manage the request and charges and take a piece of the action.  Betty will still have to pull Jon Smith's medical chart and sit at a fax machine for 12 hours (this is an "inside the black box" task) but at least the request and charges will be handled by this website.
3. My father's operation is exceptional, not typical: Unlike virtually every doctor I've spoken with, my father welcomes new technology and is endlessly trying to optimize his operation. He looks to optimize everything and will happily try and switch to a new billing system if it provides more value.  A typical office will use the same technology for years, and is scared or unwilling to change.  My father thinks rationally and pragmatically about how to reduce costs.  He'll learn new technology, reduce staff, and shifted to doing more "secretarial" work.  I had based a lot of assumptions about the market on my father's atypical operation and atypical outlook on technology as a whole.
4. Doctors sit squarely at the back of the technology adoption curve: What we found in the market is that doctors are generally "laggards" in technology adoption.  They might buy the latest iPad but that doesn't translate to operational efficiency or the desire or willingness to adapt their workflow.  (I know, this is starting to sound redundant.) Patient Communicator relied on doctors who understood that increased engagement with patients meant more revenue, better outcomes and enormous savings.   The trouble is, doctors almost never change their operational processes.  They clutch their fax machines and rely on staff to field phone calls, and (at least in my father's experience) would prefer to shut down their practices or join a less fulfilling group practice than take control and update their operation to best practices.
[pullquote]Unless you've got a clear distribution channel or partnerships, good luck getting the attention of doctors. [/pullquote]
5. Doctors are nearly impossible to access: Unless you've got a clear distribution channel or partnerships, good luck getting the attention of doctors. Pharma, insurance, hospitals, group practices, etc are all spending big bucks trying to get the attention of doctors.  Doctors are routinely being "sold to" by a ton of companies and services so you need a way to cut through the noise and get the ear of doctors.  But doctors are used to getting Hawaii golf trips, catered lunches and the like (maybe less than before, but the mindset is still there).  We spend day and night trying to have conversations with doctors and it was nearly impossible.  Persistence is, of course, important, but at what cost?  Even if we raised money, how would that change this obstacle? (EMRs partnerships…?)
6. Patient portals are commoditized already: (Answer to previous question: Nope!) Most of the EMRs are already working towards similar systems. PC is probably 5 years ahead of any of these patient portals (we looked at dozens of them, they are all pitiful), but that doesn't really matter.  EMRs view patient portals as a trivial thing to add (usually with poor UX), and doctors generally think they should be free or incredibly cheap. But show me a doctor who uses a patient portal (and isn't part of a larger group that requires it, and isn't a dentist) and I'll show you 5,000 doctors who doesn't.  Yet we found that doctors and the market in general assigned an extremely low value to such a product.  So: they don't use it, but they value it at about $50-100 per month.  We talked to dozens of EMRs and they had similar outlooks. One EMR we almost partnered with insisted on a fixed monthly fee of $20!  Meanwhile, PC was the reason my father is still in business, operating with no employees at a 15% overhead and providing a superior service to patients at no additional cost.  I was certain PC would be valued at $200-400/mo, but I wasn't even close. 
7. Crowded market: We started as a product and built Patient Communicator in a vacuum.  I should have told my father to try a few products and see if something on the market (in 2008) would have done at least 75% of what he wanted.  If we did that, we probably would never have built PC.  And if we still decided to build it, we would have been extremely well informed on what our differentiating factors were.  After all, my father would have tried a few products with his patients, seen what worked and what didn't work and what they were lacking, and therein we'd have discovered a functionality gap that might have been worth pursuing.  If we had proceeded with development in this way, we wouldn't have struggled so much to explain to investors and EMRs why PC is different from all the other patient portals on the market.  With such an approach, we would have understood exactly how we fit into the ecosystem.  Or, more importantly, we might not have even attempted to build it in the first place!
[pullquote] I realized that many of the true money-making businesses in healthcare really aren't about optimizing delivery of primary care.[/pullquote]
8. Lack of passion: I am not proud to say this but after dealing with all the above issues, I became disillusioned with the state of health care and innovation.  At first, I was fired up because I saw first hand the unbelievable impact the product had on my father's practice and his 1,200 patients.  That model – a small practice, high touch, low overhead, and the use of technology to improve operational efficiency and delivery of care – was what drove me into Blueprint Health and to make the decision to go full time on Patient Communicator.  But I realized that many of the true money-making businesses in healthcare really aren't about optimizing delivery of primary care.  This is a longer discussion but I realized, essentially, that we had no customers because no one was really interested in the model we were pitching.  Doctors want more patients, not an efficient office.  Maybe we could have made it work, even with the limited funding and difficult customer acquisition process.  But why? That probably sounds like giving up, but if you consider that you really only have a limited amount of time and money to dedicate to your startup, why not pick a startup/idea/project that is most likely to succeed?  
9. No CTO: (This is last on the list because I think it's the least important reason on why we failed.)  We needed a full-time, on site CTO to iterate and improve the product.  When we found doctors who were interested, we had to weigh all improvements and tweaks against the consulting cost.  That is not how a successful tech startup should run.  You need an owner to power through code daily to constantly improve the product.  You need to experiment with features, not only choose a priori the ones that have the best return on investment.  Like most startups, we were not smart enough to make those calls.  Startups will have a challenge funding a lot of their growth initiatives in the early days, but not funding product development is always going to be a drag on success.
I hope this is helpful to healthcare entrepreneurs. I am generally discouraged by the industry but I know a lot of talented people are trying hard to improve things and that's good for everyone.
Postscript:
The effects of the stimulus money to get physicians to adopt EMRs is worth noting. Doctors and hospitals got on board with EMRs to get the money but electronic systems have not had any major impact on controlling costs or improving efficiency.  Article after article says the same thing: EMRs have been optimized for billing aggressively and justifying these bills with "templated" encyclopedic notes that often are fabricated through excessive copy-pasting.  One consequence of this is that Medicare Claims have gone up.  Now Medicare will respond with even more aggressive punitive measures and rules.  A lot of this will be a race to the bottom for most while doctors who pay attention to optimizing their operation, as opposed to billing, will benefit tremendously.
One of the most frustrating things to see in healthcare is that the rapid movement of information and the potential for true collaboration to save lives just isn't happening.  Maybe the healthcare entrepreneurs can move the industry in the right direction.  In the meantime, I've started going to One Medical. 
Jeff Novich is a serial entrepreneur and product manager specializing in mobile who has brought more than a dozen products to market and won 10 hackathons (worth nearly $100k in prize money).  Previously, he was the mobile product manager at Groundlink, a car service company. He is currently the product owner for Grockit (which was recently acquired by Kaplan). Follow him on Twitter at @jeffnovich