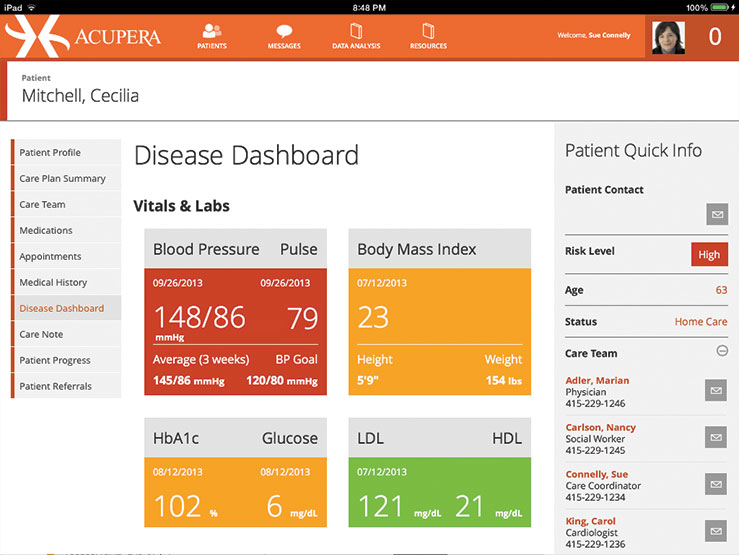 Acupera, a provider of population health and workflow technology for health systems has secured an additional $4 million in financing from Lightspeed Venture Partners  joined by The Whittemore Collection, Ltd, which supported the Series A funding. Acupera will use this latest funding round to scale its product development team and add to its customer implementation group.
"We track the adoption of population health technologies by large health systems, and Acupera is one of the few companies that has implemented a comprehensive solution designed from both a provider and patient perspective," said David Chen of Lightspeed Venture Partners. "Acupera's impressive growth trajectory, team and strategy were key drivers of our investment."
Acupera Population Health Platform
With an integrated clinical analytics and workflow engine, Acupera enables health systems to evaluate their patient population and develop appropriate population and patient-level strategies for managing care. Like a second set of eyes for physicians and nurses, Acupera mines data from various sources such as Electronic Health Records (EHRs), medical claims, lab results and devices to create care plans based on clinical and behavioral gaps in care. Through Acupera's technology, both historical and new data can be leveraged to improve care for entire patient populations.
Currently, Acupera's system is successfully deployed at St. Vincent Medical Center, a 22-hospital system in Indianapolis, Indiana. To date, the company has raised a total of $10 million in funding.