Validic, the healthcare industry's premier technology platform for accessing data from mobile health devices, wearables and patient applications, announced today that it has secured additional investment funding. Validic's most recent round closed as a $1.25 million convertible note from SJF Ventures and individual Angels. Validic's total funding to date is $2.1million, as the company continues its mission to further bridge the gap between healthcare companies and mobile health data producers. Validic will use this funding to continue to support growth and expansion of the business.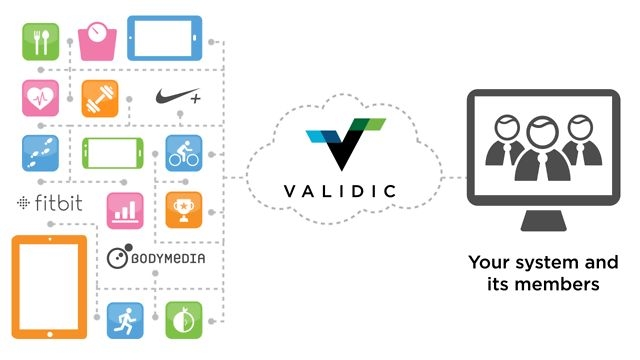 Validic serves as the conduit for healthcare companies — which includes wellness companies, providers, pharmaceuticals and health plans — to access mobile health data with one connection, making it the cost-effective and timely solution for health organizations.  Validic has been experiencing recent growth, expanding their end user population from 3 million to over 30 million and nearly doubling their app and device integrations. To help with the continuation of executing deals and building partnerships, Validic has hired three key executives with extensive experience in healthcare technology. John Turnburke, previously with MedFusion and Intuit Health, joins as the senior vice president of business development. Chris Edwards, previously with Allscripts, joins as senior vice president of marketing. Ben Clark, previously with Allscripts and Intuit Health, joins as vice president of operations.
CEO Ryan Beckland

"Combined, John, Chris and Ben have over 60 years of healthcare and technology experience," said Ryan Beckland, co-founder and CEO of Validic.  "They will further advance our customer acquisition strategies, business partnerships and operational excellence. And, with this funding, they will help Validic evolve our position in the mobile health marketplace to create even more value for our clients."
Chris Edwards, senior vice president of marketing, said, "I am truly excited to be joining Validic, which has been one of the best kept secrets in the healthcare industry. Hospitals, physician groups, payers and wellness companies wake up everyday looking for better ways to deliver accountable and affordable care. They are trying to access the data created within their extended healthcare community, analyze it, gain care insights from it and use it so that they can better engage their patient populations. With its technology, Validic helps meet this healthcare need, truly uniting and powering the mobile health ecosystem."
Beckland added, "The last few weeks have been strong. We have closed deals with several significant clients which reinforces our solution to the marketplace. We have been invited to join business discussions at the largest healthcare technology conference; we have added industry veterans to our team; we are currently hiring more staff; and, we have raised additional funding as we grow our business. We have great momentum, which allows us to stay focused on helping our clients thrive in this transformational industry."
Related: Could Validic be Essential to the mHealth Apps and Devices Market?