Infographic illustrates the top physician practice challenges, cost pressures, and future focus areas. 
As physician practices around the country prepare for significant changes in 2014, many are looking to new technologies and information sources to drive efficiencies while ensuring quality of care. Wolters Kluwer Health, a leading provider of information for healthcare professionals, has depicted these trends in their Physician Information Sources infographic. The infographic is based on Wolters Kluwer Health's 2013 Physician Outlook Survey conducted by Ipsos of more than 300 practicing primary care physicians.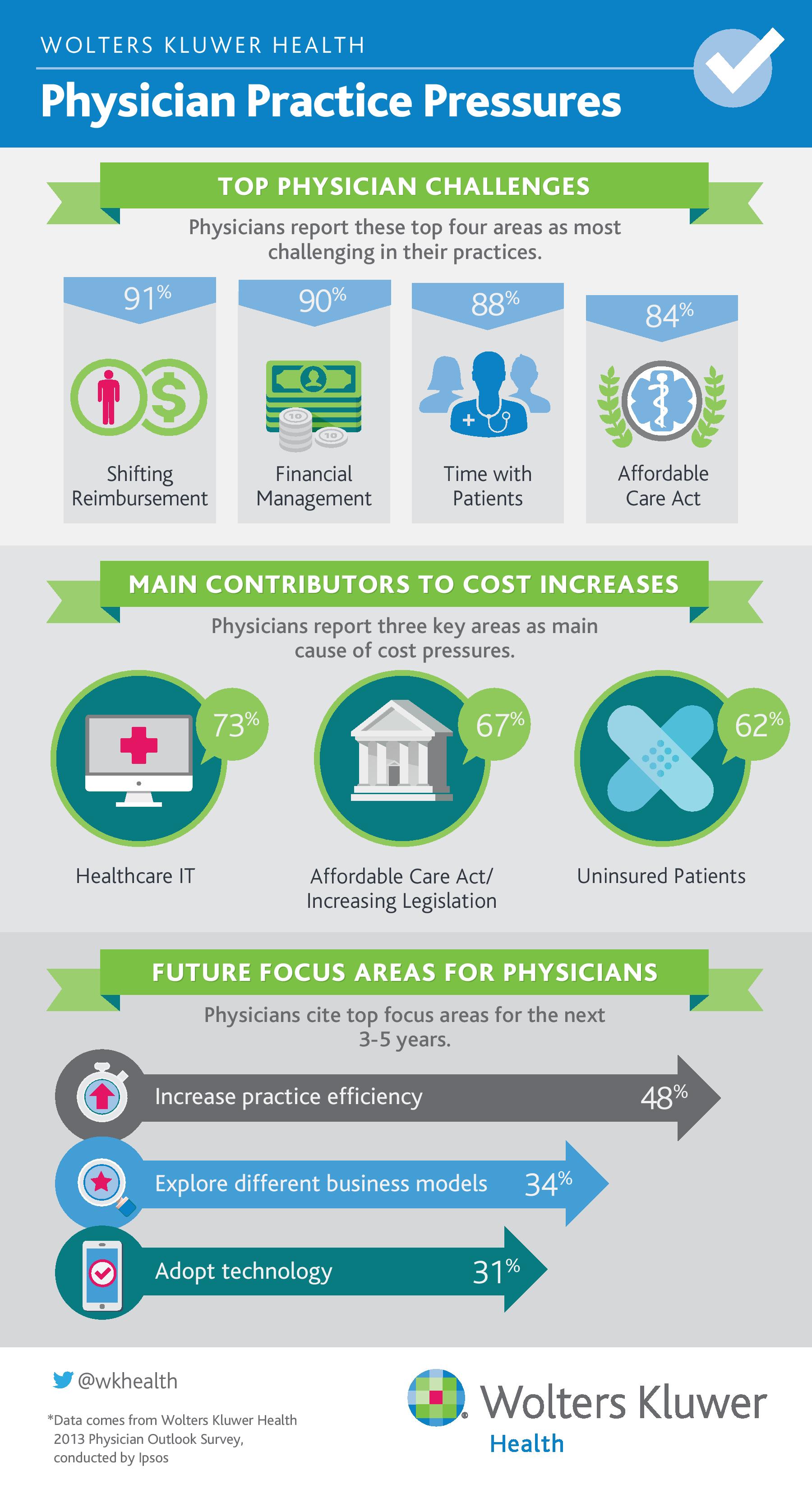 Physicians in the U.S. report the following challenges:
Managing shifting reimbursement models with payors (91 percent)
financial management of their practices (90 percent)
Patient engagement (spending time with their patients) (88 percent)
Dealing with the impacts of the Affordable Care Act (84 percent)
Keeping up with the latest research (83 percent)
Improving patient care (78 percent)
Utilizing health information technology in my practice (77 percent)
Managing increasing patient volumes (73 percent)
Respondents were in the fields of primary care, family medicine and internal medicine. The survey was conducted in April 2013. This is a bi-annual survey first conducted in 2011.
Featured image credit: Seattle Municipal Archives via cc