Annual recap of the best healthcare technology infographics created in 2013 
Over the past 12 months, HIT Consultant has covered some of the most in-depth and well designed healthcare technology related infographics in this industry. Infographics provide a great way to display complex information or research data in a visually appealing format. Themes this year covered the gamut of healthcare technology including trends transforming the health IT industry, duplicate medical records, patient engagement and much more.
For our annual recap, we've collected 20 of our favorite healthcare technology infographics of 2013 shown below based on the following criteria: 
Storytelling

Valuable information

Data Visualization & Design Creativity 

Data Sources

Insightful key takeaways

Popularity (number of social shares)
1. 40 Key Trends Shaping The Future of Medicine
Based on  medical futurist, Bertalan Mesko, MD, PhD white paper, The Guide to the Future of Medicine that prepares stakeholders for what is coming next in the future of medicine.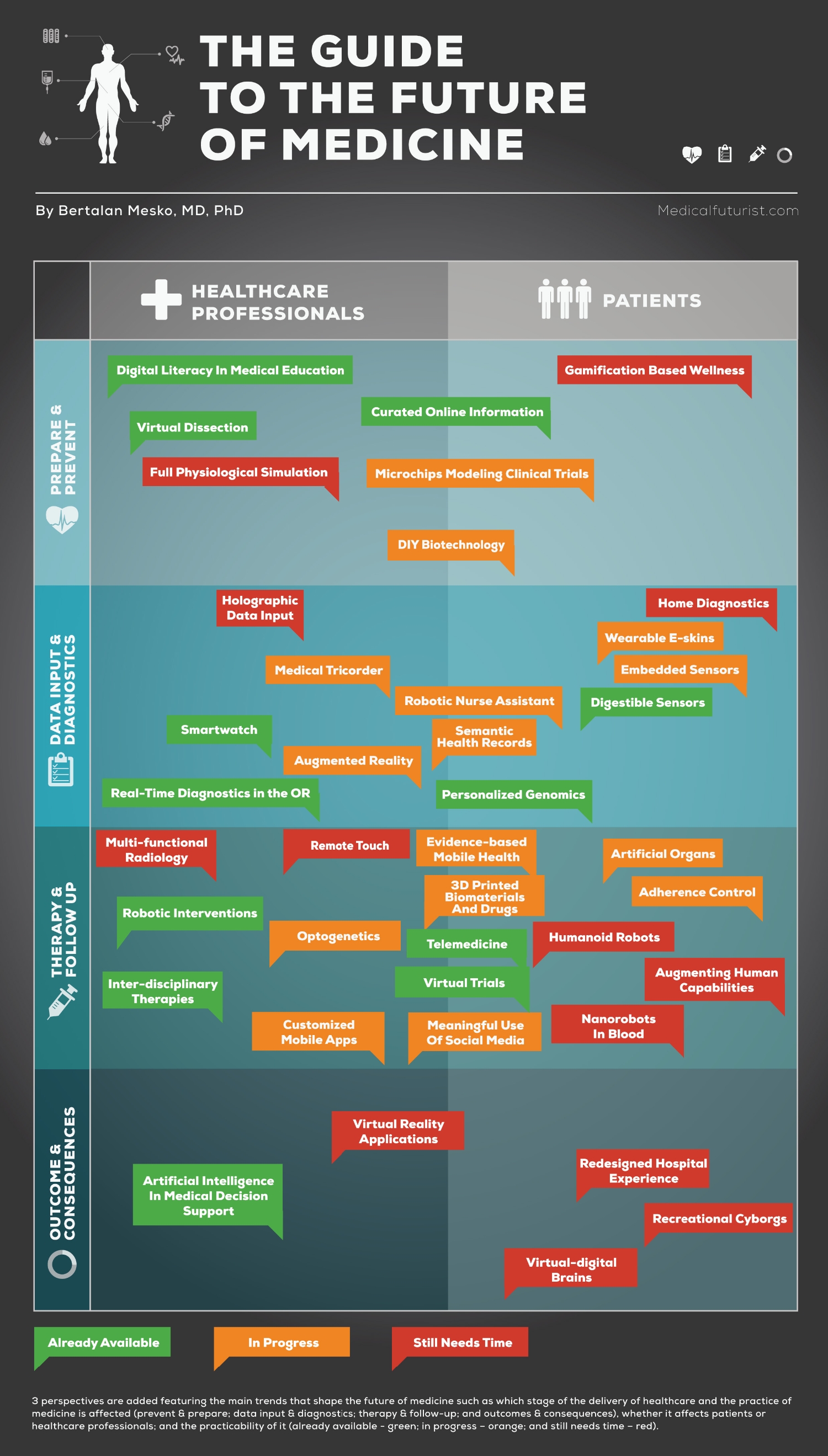 2. 5 Healthcare IT Trends Transforming Healthcare
Healthcare IT trends transforming healthcare in 2013 and beyond created by CDW Healthcare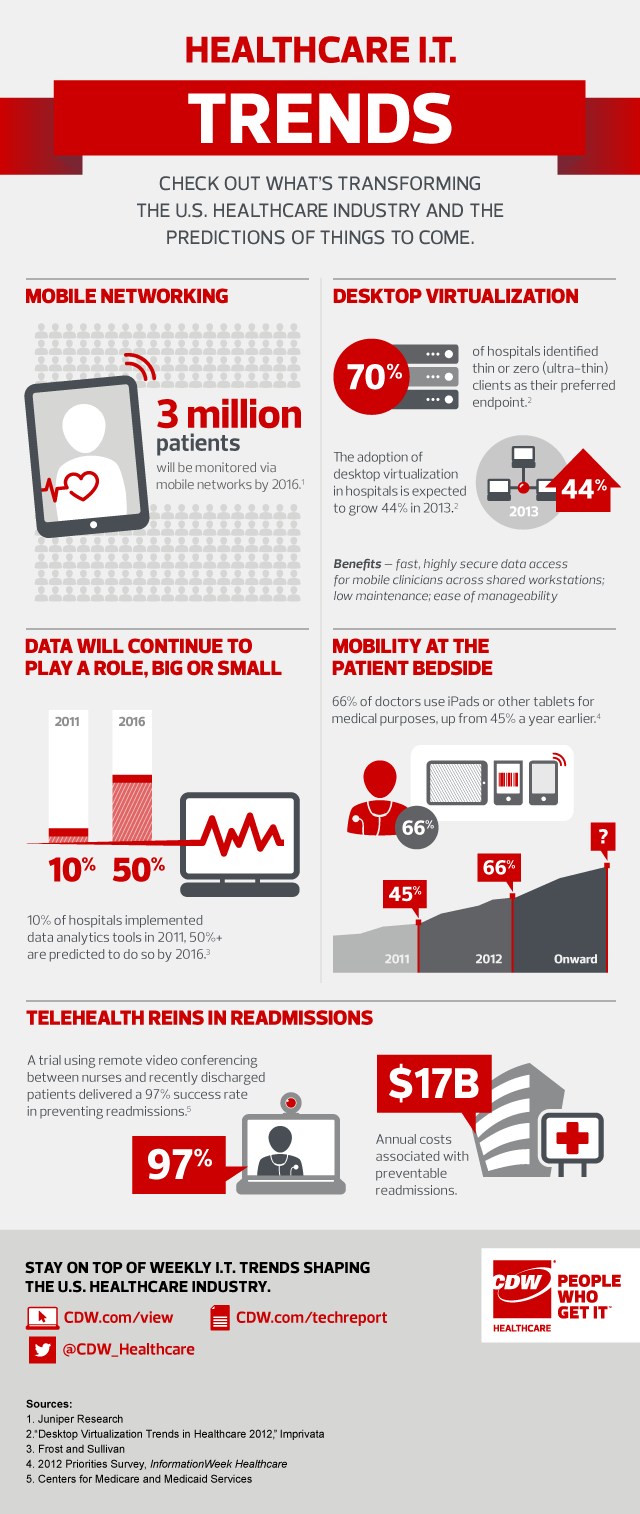 3. 76% of Patients Would Choose Telehealth Over Human Contact
Key findings from Cisco survey highlighting the increased trust in telehealth by consumers. 

4. The Impact of Quantified Self Tracking
Based on the Pew Report findings, the infographic highlights the impact of quantified self tracking created by Pathfinder Software.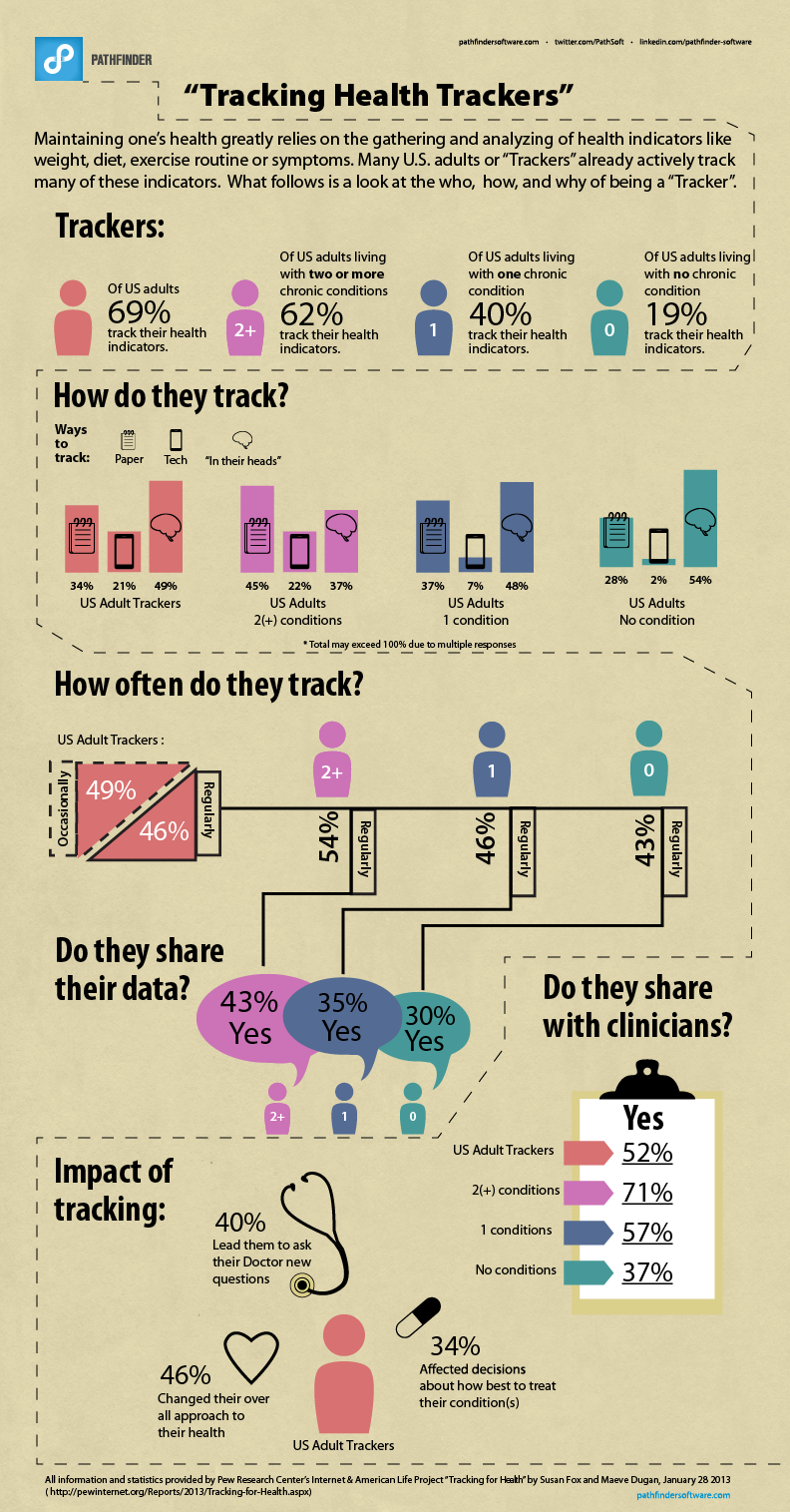 Next page…