13. How Telehealth Is Connecting Patients & Providers
Illustrates how telehealth is connecting patients and providers improving care and quality of life for patients.

14. Realizing the Value of Health IT
Illustrates HIMSS's Health IT Value STEPS™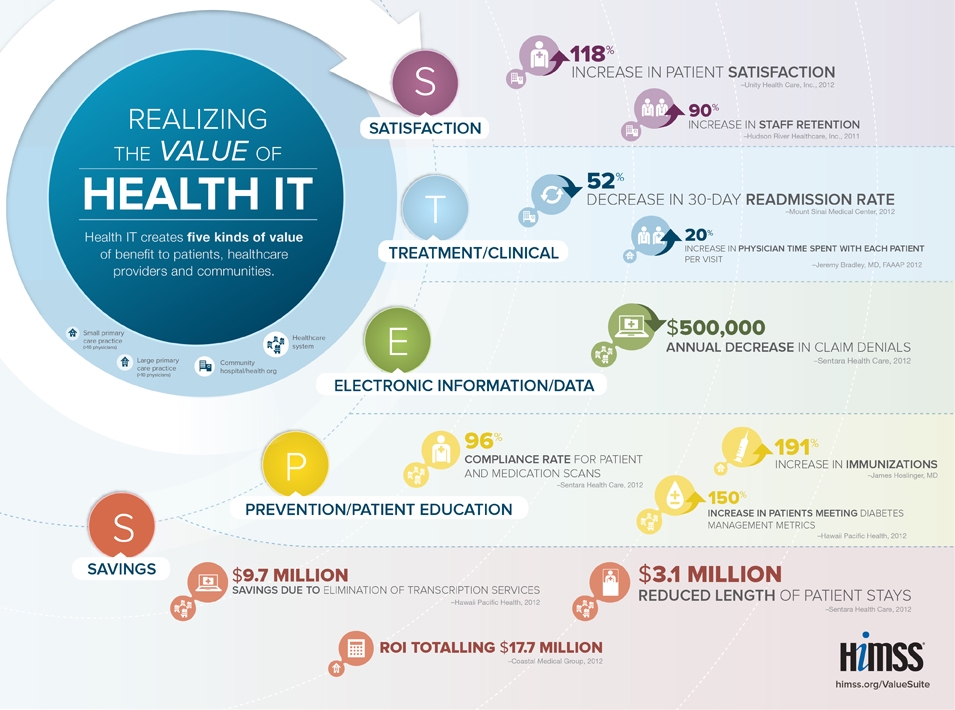 15. Better Data Means Better Quality Healthcare

16. The Impact of Duplicate Medical Records in Healthcare
The infographic created by M2SYS, provider of biometric identity management solutions for healthcare highlights the effect that duplicate medical records and overlays have on the industry and the technology tools to prevent their creation.
Next Page…