Jon Jansen, CTO at Doc Halo describes how the expansion of mobile health will drive the physician demand for secure text messaging solutions in 2014 and beyond.
Some of the technologies predicted to transform healthcare in coming years exist on scales hard to fathom.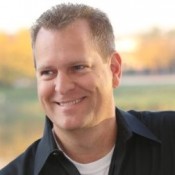 On the small end, nanomedicine (which involves manipulating particles billionths of a meter long), holds the promise of healing the body cell by cell, molecule by molecule. At the same time, as the era of "Big Data" and electronic medical records unfolds, health facilities hold billions of terabytes of data that they hope can help them improve care and reduce costs.
But one of the most important developments is much easier to relate to. The smartphones that we find in our hands every day are now playing an integral role in healthcare, altering the way physicians diagnose and treat patients, as well as how they communicate.
Still, for all its advantages, mobile health also posesses risks, such as the possibility that a clinician's errant text message will amount to a costly HIPAA violation. mHealth can fulfill its potential only when it accounts for the medical field's unique regulatory and security concerns.
One upshot: Demand for secure texting solutions will reach record levels in 2014.
mHealth is Many Things
Health, as a concept, sounds simple enough. The National Institutes of Health (NIH) define it as "the use of mobile and wireless devices to improve health outcomes, healthcare services and health research."
In reality, it's a complex area. The research firm Markets and Markets divided mHealth into four categories: wireless sensor networks, wireless network technologies, handheld devices and mobile apps. It then broke the classifications down further. Sensor networks, for example, can be wearable or implantable.
mHealth, according to Markets and Markets, could address issues such as staff productivity and medical error rates "by enabling instant access to real time and recorded patient information anytime to physicians/nurses from anywhere in the facility."
At the same time, researchers are excited about the technology's possibilities for collecting "continuous streams of data on an individual's biology, psychology (attitudes, cognitions and emotions), behavior and daily environment," according to NIH.
For the immediate future, though, the average physician's primary exposure to mHealth is likely to be through the more mundane act of texting. In a study by University of Kansas researchers, 57 percent of doctors at U.S. children's hospitals said they texted for work.
mHealth is Huge — and Growing
mHealth is one of the most significant trends in the industry. In fact, 51 percent of healthcare executives surveyed by Frost & Sullivan predicted that it would be one of the top areas of growth in 2014. mHealth was ranked in the survey, along with cloud computing and regulatory environments, of more than 1,800 executives in more than 40 countries.
The trend, according to a Frost & Sullivan press release, is being driven by both "the unprecedented spread of mobile technologies" and advancements in how they're applied. Some hot areas include: wireless monitoring of vital signs, wireless-enabled health trackers and location-aware telemonitoring systems. In time, mHealth will become so integral to operations that "every hospital facility will eventually have to acquire a fully enterprise wireless solution."
The global mHealth market amounts to $23.8 billion at the moment and is likely to reach $59.7 billion by 2018, according to Markets and Markets. The firm pegged the driving forces as not only technological advances and increased awareness, but also the need to control healthcare costs, serve aging populations and manage chronic diseases.
Doctors Love to Text
If you have any doubts as to whether mHealth is here to stay, look around your own organization. About 9 in 10 physicians under age 35 now own smartphones, according to research from Kantar Media. In many cases they use them to text with other MDs such as consulting physicians, subspecialists and hospitalists.
The trend has taken hold for good reason. It's edging out older technologies such as pagers that many physicians find slow and cumbersome. The instantaneous nature of text messages can lead to quicker decisions and higher productivity.
For some doctors, texting has become a deeply ingrained habit. About 12 percent of respondents in the University of Kansas study reported firing off more than 10 mobile messages each shift.
Improper Use of the Technology Can Bring Problems
But not everything is rosy for mHealth. Markets and Markets noted that "privacy and security issues, lack of standard communication protocols and infrastructural and cost issues are stumbling blocks to growth of the market."
Texting is a particular area of concern. Despite — or maybe because of — its ubiquity, this type of communication is often a blind spot in healthcare organizations' security and compliance efforts. Many hospitals and physician practices have no policies at all about texting.
The problem is that the typical text message application does not offer the security needed when protected health information is being transmitted. There are many ways that patient data sent in this way can land in the wrong hands.
The potential for HIPAA violations is enormous. Given that a single violation can bring a penalty of as much as $50,000, that's a risk that few organizations can afford to take.
Secure Texting is Vital to mHealth Success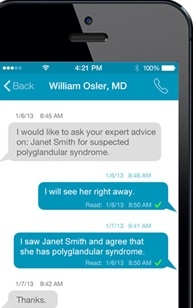 None of this is to say that healthcare providers should stop texting. Given the popularity and obvious benefits of real-time mobile messaging that would be neither possible nor desirable.
Instead, healthcare organizations should adopt strategies that make the technology work for them. A key component in this approach is a secure-texting solution.
As a starting point, the solution has to offer encryption covering all levels, including database, transmission and on the app, be in accordance with federally validated standards. It should also work on iPhone, Android and a desktop computer.
Other features to look for include:
Data storage on a secure private server with backup;

A remote mobile app wipe option in case a phone is lost;

Automatic logout after a period of inactivity;

Functioning on every spectrum of cell data and Wi-Fi in order to avoid hospital "dead zones";

Tracking of message delivery; and

A maximum message data life of 30 days.
The expansion of mobile health will be one of healthcare's biggest stories in 2014, mirroring trends in the world at large. It's practical innovation that is quickly becoming part of the fabric of healthcare — transformative technology that fits in the palm of the hand.
Over time, mHealth, in all its variations, will likely lead to lower medical costs, more effective management of chronic diseases and more innovative research.
For the typical physician, the most noticeable near-term effect will be the continued rise of texting as a replacement for out-of-date communications technologies. That's a positive development because quick and convenient communication is good for clinicians and patients. But it's one that, due to the risks it brings, makes many health administrators nervous.
Smart healthcare leaders will establish the infrastructure in place to embrace mHealth solutions that will drive patient engagement and enhance delivery of care.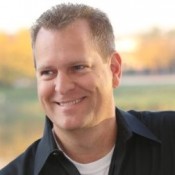 Jon Jansen is CTO and partner in Doc Halo which specializes in secure texting and HIPAA compliant real-time messaging. He brings an extensive knowledge of programming secure interfaces between hospitals, EMRs and physicians' data.
He has been through the entire life-cycle of HIPAA and secure texting from its beginnings and brings the needed experience to navigate this complex topic. He formerly owned a software company which specializes in business and medical communication as well as web-based portals for remote data access.