How can healthcare leaders effectively change culture within the hospital organization to improve health IT adoption and optimize workflow integration? In the video shown below, Dr. C Martin Harris, Chief Information Officer (CIO) at Cleveland Clinic responds to this question with four key strategies for better health IT adoption during the recent Intel Health and Life Sciences Innovation Summit 2013.
The four key strategies Dr. Harris mention are:
1. If you want to change the culture, you must engage the clinician
2. Envision this as a tool to help clinicians get their work done.
3. Match value to the work.
4. Feature/Function- Ensuring tools are optimal over time
The full interview can be seen by registering for the on-demand webcast- http://bit.ly/GBAxa3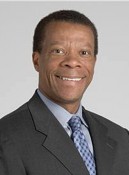 About Dr. C Martin Harris
C. Martin Harris, M.D., is a staff member in the Department of General Internal Medicine at The Cleveland Clinic in Cleveland, Ohio, where he also is the Chief Information Officer and Chairman of the Information Technology Division. Board-certified in internal medicine, Dr. Harris' clinical interests include evaluating and managing the critically ill patient during the pre-operative period.
A frequent presenter at national meetings on health care and technology, Dr. Harris is on the advisory board of the Association of American Medical Colleges' Better Health 2010 committee and is a judge for the case studies in medicine for The Computerworld Smithsonian Honors Program. He also is a member of the American Medical Informatics Association and the Healthcare Information and Management Systems Society.
Dr. Harris received his undergraduate and medical degrees from the University of Pennsylvania in Philadelphia. His residency training in general internal medicine was completed at the Hospital of the University of Pennsylvania. He also completed a Robert Wood Johnson Clinical Scholar fellowship in General Internal Medicine at the University of Pennsylvania School of Medicine. Dr. Harris also holds a Master's in Business Administration in Healthcare Management from The Wharton School of the University of Pennsylvania.