Health Tech Hatch, a new healthcare crowd funding platform launches to fund entrepreneurs to create an entrepreneurial ecosystem in the health care space.
Today, Health Tech Hatch (HTH) launched their new healthcare crowd funding platform site that is an online, mobile resource dedicated to launching early-stage innovations in health care and putting them into the hands of patients, physicians, wellness professionals and consumers.  The platform will provide seed funding and serve as a development resource for entrepreneurs creating innovative health and wellness products and companies. Entrepreneurs can opt in to have their projects evaluated by panels of medical experts, patients, wellness consumers, and providers to validate their ideas that can help provide significant traction for early stage startups. HTH's team is comprised of a group of seasoned healthcare executives that are founding members of the National Crowd Funding Association made up of professionals in medicine, technology, disease management, health insurance, health care finance and patient engagement.
[See also: The Entrepreneur's Guide to Hospital Partnerships]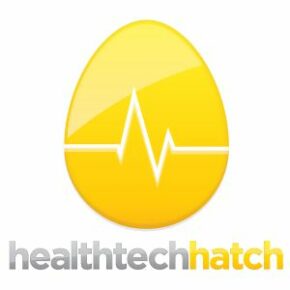 HTH's platform will help spur healthcare innovation through crowd funding and social media to leverage clinical and usability testing and rating of concepts and prototypes, along with marketing support to help entrepreneurs succeed in attracting funding.
"What differentiates Health Tech Hatch from other crowdfunding sites is our sole focus on health care projects, which we combine with expert feedback and mentorship," says Patricia Salber, CEO of Health Tech Hatch. "We've made it our mission to help young health and health tech companies build a viable nest for the brilliant ideas they are ready to hatch."
The following entrepreneurs who have participated in their beta program known as 'Early Hatchers' have already received funding:
Regina Holliday, Partnership with Patients
The Society for Participatory Medicine has made a successful run for its money for the Patient Travel Scholarship Fund, cosponsored by Partnership with Patients. Well before its late September deadline, the society exceeded its goal of $5,000, receiving $6,085, or 121.7% of the requested amount. The Society for Participatory Medicine is a 501(c)3 public charity devoted to promoting the concept of participatory medicine by and among patients, their caregivers and medical teams.
Covering transportation and lodging, the funds enabled (number) patients to attend the first-ever Partnership with Patients Summit in Kansas City, Mo., Sept. 21-23. Hatched by Regina Holliday, a strong advocate of patient empowerment, the travel grants provided an opportunity for patients to voice their concerns about health care, share potential ideas for solving the U.S. health care system's problems, to network and learn about health care policy.
"For many years patients and activists have struggled to fund needed initiatives, and now crowdfunding sites such as Health Tech Hatch have changed the rules of the game.  One person alone can make an impact on the world, funded through a site supported by friends.  Thank you Health Tech Hatch! Your responsiveness is matched by your kindness."  Regina Holliday, artist, speaker and social media blogger
Linda Adler, Founder and CEO of Pathfinders Medical
By using simple technology solutions, Pathfinders Medical is funding "an advocate in your pocket" – three-minute videos assisting patients in solving problems associated with a medical challenge, including diagnosis, treatment, recovery and palliative care. The video library will offer immediate access to information and support by patients and their loved ones.
Pathfinders Medical is on its way to reaching its $14,600 goal by Oct. 31, 2012, to secure an expert videographer and a mobile applications developer. The Virtual Library is just one of many services provided by Pathfinders, including decision support, medical visit preparation, medical bill management, grief therapy and hospital-based advocacy.
"Hooray for Health Tech Hatch! Finally a site that not only helps organizations like ours raise much needed funds, but also promotes the whole field of emerging technologies that lead to better healthcare for all. And backed up with a skilled and responsive team to ensure that the job gets done right. Thank you HTH!"  Linda Adler, Founder and CEO of Pathfinders Medical
Carladenise Edwards, Principal, The BAE Group
The Healthcare Quality Consortium (HQC), a newly founded social enterprise, will address the need for more health care workers and increase job opportunities for the growing number of unemployed people from underserved communities. The group set a goal of $8,100 by Oct. 31, 2012, to cover travel and meeting costs for an all-day planning retreat in the San Francisco Bay Area.
HQC will match people in need of a job with jobs in need of people by recruiting, training and retaining the hardest hit by our economy – primarily those who use the safety net as their primary care home.
The goal is to enable these candidates to serve on the "Invisible Healthcare Workforce," behind-the-scenes jobs that are the backbone of the health care system – receptionists, phlebotomists, housekeepers, accountants, nurses' aides and medical technicians.
Not only will HQC provide job training and employment opportunities, but it also will help community health clinics/safety net providers access a skilled workforce to improve health care quality and access.
"Our new social enterprise seeks to help underserved communities in two ways: training unemployed individuals to serve their community and providing safety net providers with a pipeline of qualified and enthusiastic staff, who are prepared to fill indispensable jobs in health care. Thanks to HTH, the Healthcare Quality Consortium is moving closer to our goal of creating a national initiative addressing the workforce needs of community health and safety net providers."  Carladenise A. Edwards, Ph.D., President and CEO, The BAE Company, LLC
Higher Learning Technologies is revolutionizing study preparation for the health professional Board Exam by harnessing the power of new technologies. Out with paper books and flashcards and in with smartphones, tablets and home computers that make studying more effective and much more fun.
To make this happen, Higher Learning Technologies seeks $32,400 by Dec. 6, 2012, to build an interactive website in time for March 2013, the board prep study season. The company has already acquired content for National Board Dental Examination (BDE) Part I and is in the process of organizing nursing, dental hygiene and pharmacy curricula.
Customized "textbooks" are based on users' goals and learning styles – whether a health professional graduate student demands a high score or just a passing grade and whether they learn more effectively by reading or listening.
The program lends itself to studying anywhere and with anyone wherever they are, using activities, games and competitions to stimulate learning. Professors and students in various health care disciplines create content for the study programs.
"I have loved working with Health Tech Hatch. It has helped me start to turn our dream into reality. HTH offers a powerful foundation on which to build a successful crowdfunding campaign. The site is easy to navigate. Its entire team went out of its way to ensure our campaign was completed without a hitch."  Alec Whitters, CEO, Higher Learning Technologies
Dan Munro, Founder and CEO of iPatient
Two seasoned health care industry veterans are out to save the health care industry with a new eBook designed for the business executives that buy health care benefits.
Co-writers Dan Munro, contributing editor with Forbes where he writes on the intersection of health care IT, innovation and policy, and Brian Klepper, a health care columnist at Medscape, believe that health care is pulling the U.S economy over a cliff and the saviors are business leaders purchasing health insurance – not the Medical Industrial Complex, career politicians or unempowered consumers.
The authors' intent is pragmatic. "We want to show the mechanisms that keep health care cost skyrocketing so we can all understand the road ahead more clearly. We want business leaders to see how we can retake our health care system before the runaway train goes over the cliff," they say.
They are requesting $10,000 to cover publishing, editing, guerilla marketing and promotional costs.
"Crowdfunding is no longer experimental – it works. Great to see it focus on health care. There are lots of passionate people in the health care space; this finally gives them an easy way to convert that passion into meaningful support."  Dan Munro, Health care journalist and Contributing Editor, Forbes