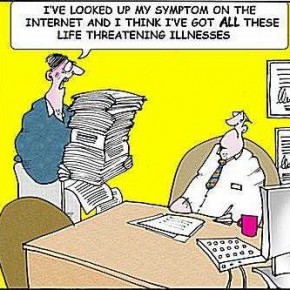 Infographic that surveyed non-MD healthcare professionals of how patients learn in the digital age utilizing technology for patient education

Sick with the flu and cannot find an available primary care physician? Chances are you are one of the 65 million Americans who live in an area that doesn't have enough primary-care coverage, according to Health Resources and Services Administration. Thanks to the Affordable Care Act, a projected 30 million more newly insured patients will enter the market by 2019 making finding time with a primary care physician even more daunting task.
With 35,000 primary care physicians needed by 2015,  ongoing efforts to control healthcare costs are giving rise to a large group of professionals known as healthcare extenders. These non-MD professionals work with and on behalf of patients, on the front lines of healthcare. Their fast-growing numbers include nurses, nurse practitioners, health educators, registered dietitians, certified diabetes educators, and social workers. These patient focused professionals are becoming increasing critical to the delivery of healthcare serving as the primary point of contact across the lifecycle of chronic disease management.
Because of their hands-on work with patients, healthcare extenders are acutely aware of the gaps and challenges of patient education, which gives them a unique perspective on how to transform healthcare in the United States.  What do healthcare extenders have to say about educational technology in healthcare today? The following infographic created by HealthEd Academy surveyed healthcare extenders – non-MD healthcare professionals who work directly with and on behalf of patients – to learn how they are using technology to educate their patients.