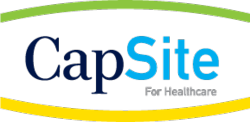 CapSite™ announces the release of the 2011 U.S. Patient Access Study. The study represents the latest in a series of CapSite strategic industry reports focused on the Revenue Cycle Management (RCM) market.
The statistically significant study represents unique Voice of Customer (VOC) insight from more than 500 U.S. hospitals on the market opportunity, market share, vendor mind share and adoption of various Patient Access solutions including: 
    Eligibility
    Bill Estimation
    Propensity to Pay
    Address Validation
    Charity Screening
    eCashiering
The objective of the study was to assess how the healthcare reform legislation, along with the HITECH Act focus on stimulating the adoption and Meaningful Use of EHR's, is impacting the market for Patient Access solutions.
"The Patient Protection and Affordable Care Act (PPACA) and The Health Care and Education Reconciliation Act of 2010 are driving significant healthcare provider focus on optimizing Revenue Cycle Management (RCM) processes," says CapSite Sr. VP and GM Gino Johnson. "As provider organizations are evaluating scenarios related to forming or joining an Accountable Care Organization (ACO), the upstream Patient Access functions within the Revenue Cycle are an important area of focus."
Highlights from the study: 
    Tracking Point of Service (POS) Cash Collected was the top Key Performance Indicator (KPI) across Patient Access
    Eligibility solutions are the most adopted Patient Access solution with nearly 90% of study participants indicating that they have invested in a solution
    Propensity to Pay was the least adopted Patient Access solution with 46% of study participants indicated that they have invested in a solution
About CapSite™
CapSite™ is a healthcare technology research and advisory firm. Our mission is to help our healthcare vendor and provider clients make more informed strategic decisions. The CapSite™ database is the trusted, easy-to-use online resource, providing critical knowledge and evidence-based information on healthcare technology purchases.
The CapSite database represents more than 130 healthcare technology categories and 900 vendors. CapSite™ provides detailed transparency on healthcare technology pricing, packaging and positioning.
CapSite has a strategic alliance with AHA Solutions to bring the CapSite database to the 5,000 AHA member hospitals.
When it comes to healthcare technology research, it helps to see all the details. Those details are now available with CapSite™.
To obtain a complimentary copy of the report Table of Contents, visit 
http://www.capsite.com/reports