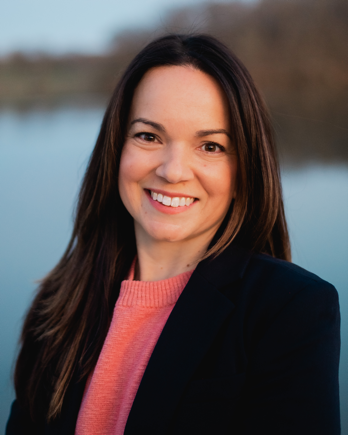 In drug development, there is a critical focus on protocol design, because it is a key component to running a successful clinical trial. And, in traditional trial design, developing a data management strategy often comes after the protocol is finalized. This can leave study teams juggling between operationalizing the protocol and mapping out optimal data collection and flow in parallel. In today's complex trial landscape, streamlining planning and processes is top of mind for all stakeholders, and accounting for a thorough data management strategy earlier in trial planning is one key way for trial sponsors and study teams to heighten efficiencies.
For one, as the industry emphasizes the value of patient-centered drug development, we see the value of data insights made available to us due to the increased use of connected devices, wearables, electronic diaries and other decentralized trial solutions. Add the ability of advanced artificial intelligence-driven methodologies to extract meaningful insights from lab work, patient-reported data and imaging, and the breadth of data available within one study can grow exponentially.
By reviewing multiple data points from various sources and angles, we can capture richer insights and patient behavioral trends to inform smarter decisions in drug development, but this happens with intent, not by accident. Given the massive amounts of data acquired in clinical tests, it is simply not efficient to manually collect, monitor, clean and analyze large data volumes without a meaningful data strategy. To ensure data insights are appropriately leveraged to inform decisions with patient safety and data quality in mind, sponsors and clinical research organization partners must define the data strategy before protocol design. This strategy will map out optimal data collection from a growing mix of traditional and digital data sources during trial planning, including the notable considerations for managing data flow detailed below.
Incoming data flux
Today, most clinical trials have at least five to 10 data sources, and some can include up to 20 different sources. This is three times as much data as was captured in trials a decade ago. On average, one study can take in approximately 8.1 million data points from all raw data sources. For studies that integrate connected devices with streaming data collection, such as continuous glucose monitors, that amount can increase by tens of millions, with some studies collecting more than 1 billion data points, depending on the trial size. 
How can sponsors and CROs effectively establish a strategy to collect, monitor and analyze for meaningful takeaways when this large volume of data is incoming, which is also an overhaul from traditional trial design and processes?
Effective data flow strategy: necessary elements
Having a comprehensive data management strategy as the foundation for end-to-end digitized data collection and flow processes will be key for sponsors as they look to leverage insights from a wide variety of incoming data sources.  A comprehensive data flow strategy requires: 
Optimal data collection.
Efficient data flow to aggregate data and trigger downstream review and oversight processes.
To ensure data quality and related insights are not diminished in the intricate process, the following strategy components must be included.
Early design planning
In cases where there are millions of data points being acquired for analysis, thinking about collection and processing as early as possible within trial design stages is critical. Sponsors, CROs and study teams need to ask themselves several key questions to set up for efficient data collection and processing, including:
What are the most efficient data collection methods for the study? Can we use eSource or devices/sensors for data collection?
An optimal data flow strategy will include continuous data flow from data vendors to data management. Have we selected vendors with this capability?
Can data vendors comply to expected standards?
What are the data review expectations for data management, safety, clinical, medical and biostatistics? Will our data strategy fulfill those expectations?
What are the study risks, and can we mitigate them through data collection and data flow strategies?
Will the data flow allow risk oversight through data insights?
What is the impact of the data flow strategy on sites, including any burdens, and how will we mitigate challenges?
Key expertise insights
Answering the questions above requires expert team members who know what is needed to ensure quality digital data integration and related downstream processes. From trial operational leads to digital device designers, IT, user support, therapeutic specialists, site leads and data managers, a range of experience and related insights can help ensure a comprehensive data flow and management strategy is well thought out. It should aim to heighten efficiencies in what will be a single data flow, which serves the data needs of the entire study team.  
Specifically, including experienced data strategists in upfront discussions of data collection, data flow and related technologies is beneficial. These experts have the technical knowledge and skills but also understand the specific needs of all downstream planning and execution. Data strategists are instrumental in offering guidance on data standards and study-specific content definitions while also supporting technology integration and use. Their insights early on can help teams involved in data collection, cleaning and analysis by making sure the data is adequate for their activities while adhering to quality standards. Also, these experts can help make sure data providers understand continuous data acquisition requirements so they effectively develop data sources and potentially avoid a drawn-out review and approval process of their testing activities for data transfers and comply with standards. Unlike other critical team members, data strategists can work directly with source vendors to resolve issues quickly.
Automating data flow
Having a defined data strategy, including the selection of experienced vendors who can support hourly or daily data flow, is a critical success factor in managing data in today's landscape. By discussing data management goals earlier in trial planning, vendors can be selected accordingly. This strategic approach helps ensure a structured method to accelerate data flow setup and downstream process efficiencies through automation and AI-based methodologies according to the amount of incoming data. A seamless automated data flow process that eliminates silos in workflows and systems ensures data is continually collected, cleaned and reviewed. 
During all early planning discussions, site burdens must be top of mind. When developing a data flow strategy, sponsors should give thought to easy-to-use technologies for frontline teams to manage while optimizing data collection and monitoring. Purpose-driven technologies can help sites by automating continuous data collection, aggregation and review. When considering massive amounts of data via sources like continuous glucose monitors, establishing intuitive tech-enabled solutions that can efficiently process and quality check the data can be critical to lessening bottlenecks in processes necessary to secure the insights needed.
Centralized repository
A key component of an automated data flow ecosystem is a centralized data repository, where all incoming data is ingested, integrated and harmonized to flow into downstream processes, including real-time data cleaning and review.
Regardless of where data is coming from (e.g., eCOA, connected devices, wearables, labs, third-party vendors, etc.), it can all be continuously integrated into the repository. This centralized approach provides study teams a holistic view of data trends and enhances oversight by being able to detect areas of concern, determine trial direction and make adjustments that otherwise may not be possible.
Connecting the dots in data
Data managers, strategists and other key experts cited above are necessary for effective digital data management planning and operations. However, considering how data management can impact so much more than the collection and flow of millions of points, it is important that sponsors and CROs aim to connect the dots in data, leveraging insights within insights for other critical trial activities. Integrating data reviews for lifecycle safety, medical and biostatistical insights, overall project management and more into the data flow strategy can ensure those with relevant expertise can dive deeper into analysis and extract meaningful connections in outcomes. 
As additional digital data sources are developed and integrated into trials alongside those that we already leverage, and use, the breadth of data collected will become unthinkable. Making trials as site- and patient-friendly as possible will always be a priority. But within that, sponsors, CROs and sites will have to fine-tune how data management processes will be designed and implemented to effectively take in and process the large volumes of insights available. The riches of data insights the industry will have at its fingertips is unmatchable, but how to leverage them to improve drug development is where the true value lies for all involved. 
---
About Sabrina Steffen
Sabrina Steffen is the head of Data Strategy and Innovation for Data Management, Biostatistics Connected Devices, Medical Safety Services and Lifecycle Safety at IQVIA. Sabrina has worked in clinical research for 18 years, within data management, risk-based monitoring, data strategy, process improvement and innovation. Previously, she led the Data Strategy and Innovation team for seven years, overseeing large-scale process and technology transformations from inception through delivery and change management to achieve fully embedded technology-enabled processes.