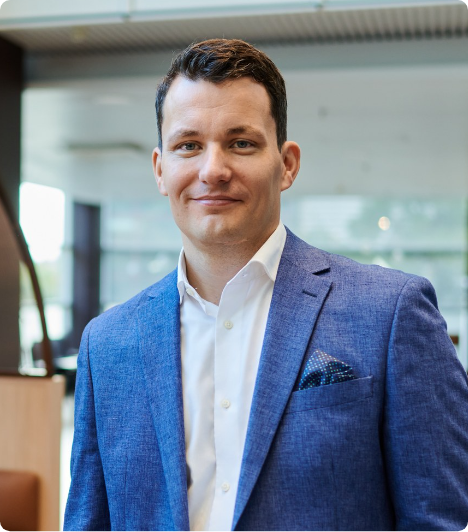 While contemporary healthcare is slowly but surely embracing novel technologies, front-line nurses are still a much under-used resource in bridging the gap between innovation and patient well-being. Digitalization in the healthcare sector has perhaps the most significant impact potential as the technology with the transformative power to change the way nursing is practiced. Effective adoption of these technologies comes with measurable benefits in terms of time and resources saved and enhanced patient outcomes, as well as driving cost-effective healthcare reforms. Still, there's a lot that needs to change along the way.
Presently, digital healthcare is not realizing this potential. We're heading in the right direction, but for those on the front line, the change is painfully slow. After transitioning from over a decade working as a healthcare professional in various front-line and acute care roles, to becoming a passionate advocate and health tech developer accelerating the adoption of digital healthcare technologies, my experiences from both sides of the fence as an end-user and developer have imparted a few key lessons on how we can usher in positive changes more quickly and efficiently.
1. Effective leadership needs an organizational-level mindset shift
I'm often asked, "what are the biggest challenges faced by healthcare professionals?" I firmly believe that from a nurse's perspective, the answer is a lack of effective leadership. The foundation of this problem lies within a lack of leadership structure, which has led to fractured leadership within the public healthcare system. There are theoretical models in place, but in an under-resourced system, everyone is up to their necks in workload, so there is no extra capacity to test for change. As a result, there is fairly little organizational willingness to explore experimental avenues.
Conversely, within the health tech development and IT sectors, structured leadership models are adhered to. In the tech world, you must constantly compete, which drives innovation and the adoption of new solutions. Without this pressure in the health sector, no attention is paid to how people are led, which extends to a lack of vision and ambition to introduce more effective technologies. By embracing a more competitive and tech-minded approach to leadership, the healthcare system could develop a more change-ready mindset and be more capable of responding to needs to reduce costs and save resources by testing and integrating existing digital health solutions.
2. Impactful tech needs to understand the real-world workflow
Acute caregivers face a raft of challenges in their everyday work. Among the almost universal staff shortages, there is a never-ending list of repetitive manual tasks, from medication administration to patient monitoring and record-keeping across multiple software systems. All of these are juggled while striving to deliver compassionate care to a continuous flow of patients.
It's within these challenges that the seeds of innovation are sown. Witnessing the intricacies of patient care on a daily basis forms a unique vantage point that technology developers can tap into. By engaging nurses and clinicians early in the development process, health tech companies can unlock the most actionable insights directly from the bedside. By considering nurses' pain points and inefficiencies in existing workflows, technology can be developed from the ground up to ensure the solutions complement caregiving rather than disrupt it.
To highlight one extreme example of this, many nurses' everyday routines are frustratingly bottlenecked by outdated systems and heavy software platforms that don't communicate with each other. I recall needing to open five different programs to care for one patient. While taking basic vitals, it was more efficient to write measurements on my glove, before entering the data into multiple systems!
Embracing the voice of nurses in tech development requires a shift in mindset. Developers should view nurses as strategic partners rather than just end-users. Regular dialogues, workshops, and on-field observations can provide developers with insights they could never glean from a lab setting. This symbiotic relationship doesn't just lead to refined technology; it creates a culture of collaboration that is essential for the continued advancement of novel healthcare solutions.
Furthermore, when technology aligns with the needs of nurses and caregivers, it becomes easier for healthcare institutions to justify the investment. While the initial cost may be a concern, the long-term benefits in terms of efficiency, reduced costs, and improved patient outcomes are undeniable.
3. We need a common language towards more intuitive, patient-centric solutions
Healthcare tech is plagued by promising innovations that fall down by failing to align with the daily routines of the clinicians who are the end-users. One critical but often overlooked aspect is interoperability. Nurses often work across different departments, and data silos can hinder effective patient care. This creates an intricate dance between patient care and juggling data across multiple platforms and arrays of different software.
This is a time-consuming and frustrating process that requires multiple log-ins, and in the worst case, system integration is so poor it's not unknown for users to log in to one system, write down data by hand, then log in to another system to transfer this information.
This fragmented nature is driven by the fact that, like in an industry, tech providers excel in their own niche. The challenge is how to integrate these niche tools into one cohesive package that works seamlessly for caregivers. How can this be implemented technically? One example is seen in remote patient monitoring, where one unified platform can have different functionalities within the same system but still integrate with other sources so data flows freely. This integrates with existing electronic health record (EHR) systems used by different healthcare organizations. When a patient is monitored remotely, all relevant data, including vital signs and treatment adjustments, is automatically fed into their EHR. This ensures that the patient's comprehensive medical history is readily available to healthcare providers, streamlining decision-making and continuity of care.
By listening to the concerns of caregivers, medtech companies can design solutions that promote data sharing and seamless communication between healthcare stakeholders. This results in more streamlined care coordination, fewer errors, and better patient outcomes.
Nurses are the linchpin connecting technology and patient care. Their experiences offer a blueprint for health tech companies to design solutions that elevate patient outcomes while lightening caregivers' load. By listening to nurses, clinicians, and caregivers, the medical technology industry can drive transformative changes in healthcare delivery that are both impactful and sustainable. It's time to acknowledge that the best medical technology is born not just in laboratories, but also at the bedside.
About Jussi Reijonen
Jussi Reijonen is a former nurse who is now using his experiences from the front line of patient care to spearhead the expansion of remote care across the healthcare industry. Having worked for over a decade in various healthcare positions, including acute care nursing in the Turku region and neighboring municipalities in Finland, as well as in Sweden, Jussi has witnessed firsthand the challenges faced by healthcare professionals, such as staff shortage, never-ending lists of repetitive manual tasks, managing multiple systems, and continuous flow of patients.
Reijonen is a Key Account Manager at Medixine, a remote patient monitoring platform, Reijonen works to accelerate the adoption of advanced information technology solutions in the social security sector. He is, for example, a strong advocate of and the benefits that remote patient monitoring brings to both nurses and patients in terms of improved mental health at work, saved time, reduced costs, and improved patient outcomes, ultimately, improved quality of life for various patient groups.