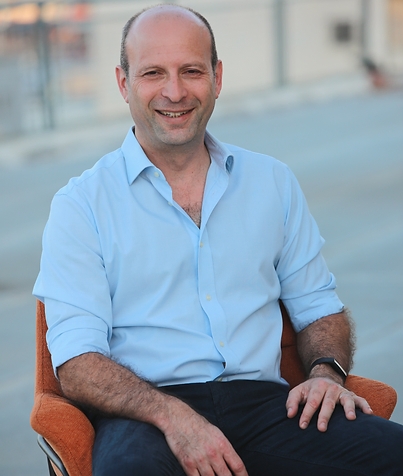 We are living in a mental health epidemic. An estimated 26 percent of Americans ages 18 and older – about one in four adults – suffer from a diagnosable mental disorder in a given year. Among mental disorders, cases of PTSD are on the rise. Roughly five percent of American adults suffer from PTSD in any given year and more than 13 million Americans reported PTSD in 2020 – most of whom are women. Standard PTSD treatments most often come in the form of pharmacotherapy or psychotherapy and include a cocktail of anti-depressant drugs, prolonged exposure therapy, eye movement desensitization and reprocessing and cognitive behavioral therapy. These treatment modalities have proven effective for many patients, and yet, PTSD is a unique journey for every patient, each of whom needs specialized treatment plans to meet their needs. 
A 2022 academic review showed that the effect sizes during clinical trials of both new psychotherapies and pharmacotherapies in mental disorders were small in comparison to the previously adopted 'treatment as usual' or a placebo. This study demonstrated that while current therapies work for many patients, they are not favored by all patients. Pharmacotherapy options often result in adverse side effects which can impact treatment retention, while psychotherapy can prove challenging for patients when they relive their experiences. We must embrace the latest medical innovations that have proven themselves in other areas of care to provide a third option for patients in need of a solution. 
Unlocking Biomarker-Based Mental Disorder Treatment
As an objective and measurable biological signal of bodily processes, biomarkers are indications of conditions and diseases and have been used successfully throughout fields of medicine. From indicating of the presence of disease, to clinical trial matching, to measuring the efficacy of new and novel treatments, and enabling personalized treatment. Today, researchers utilize as many as seven distinct categories of biomarkers, including diagnostic, predictive and monitoring.
While biomarkers have been used to advance many areas of care, the creation and adoption of brain biomarkers to identify, treat and manage neurological disorders has remained comparatively low due to several biological barriers. Biomarkers rely on blood, tissue, or urine samples, while neurological biomarkers are present in cerebral spinal fluid (CSF) but are often at undetectable levels in blood. While biomarkers can be developed and measured using various biological samples, this requires invasive procedures and consequently is not a viable treatment for many patients. The brain is also protected by the blood–brain barrier, shielding this crucial organ from harmful substances circulating in the bloodstream, making brain activity inaccessible to a blood test. 
Recognizing the potential value of biomarker-based neurological treatment and management, clinicians and product innovators have utilized existing technologies used to monitor brain activity, which include electroencephalogram (EEG) and functional magnetic resonance imaging (fMRI). EEG is a low-cost modality that measures brain electrical activity on the scalp through a patient-worn cap with electrodes, however, EEG is not able to measure electrical activity in deep brain regions. On the other hand, fMRI scanners are used to measure blood oxygenation (known as BOLD signal) in deep-lying specific brain regions but are expensive and complex to operate.
While progress has been made in developing EEG-only solutions for brain biomarkers, this has been stalled by the inability to measure deep brain activity. As a result, the field of neurology was left for decades without a scalable and effective solution for monitoring deep brain activity, limiting our ability to diagnose and treat mental disorders. But recently, researchers made breakthrough discoveries to combine EEG and fMRI into scalable, affordable and portable solutions. This innovative, scientific mechanism will soon become a leading modality used to treat mental disorder treatment.
In 2014, a study in NeuroImage introduced a novel imaging approach using fMRI-inspired EEG analysis. The results introduced a neurological biomarker that is calculated by identifying EEG features that correlate to activation levels of specific brain region processes associated with mental disorders as seen in fMRI. The biomarker was developed by performing a series of simultaneous acquisitions of datasets of EEG and fMRI under specific psychological paradigms. The EEG and fMRI voxel data of brain regions associated with mental disorders of interest were then fused using advanced statistical models to produce the biomarker. 
This development may mark a significant breakthrough for mental disorder care, transforming neuro-biomarkers from inaccessible bio-based signals to technology-powered brain activity indicators. For the first time, monitoring of biomarkers of activity associated with deep brain regions in a non-invasive, scalable and affordable model has become a reality and the field of mental disorder care is set for transformation.
Mirror, Mirror on the Wall: Using Biomarkers to Follow Brain Activity
Similar to biomarkers in other medical applications, neuro-biomarkers can shed light on the inner workings of brain activity without directly altering the neural state. In doing so, we can better understand the underlying mechanisms of mental disorders in response to triggers and design better treatments. An amygdala-based biomarker is just the first example of many that demonstrate the power of biomarker-based treatment for specific brain regions. 
There are thousands of published studies indicating the amygdala's role in mental disorders. The amygdala is the control center of the fight-flight-freeze response – a response to stressful, frightening or dangerous events that dictates how the body responds to danger. The hyper-reactive amygdala has been clinically shown to play a significant role in PTSD, General Anxiety Disorder, Bipolar Disorder, Schizophrenia, and Borderline Personality Disorder.
By utilizing tech-powered biomarker-based treatments that are based on specific brain regions – such as the amygdala – clinicians can provide a real-time data-based approach to treatment with greater clarity into a patient's underlying mechanisms. With access to measurable insights, clinicians can provide customized treatment and with accurate and measurable insights, can power our approach to mental disorder care. In the long term, this can be utilized across a variety of mental disorders and better determine the best course of treatment, whether psychotherapy or pharmacotherapy and monitor their progress to enhance overall outcomes. 
We are beginning to see a monumental shift in mental disorder treatment. Embracing brain region or mechanism-specific neurological biomarkers to treat dysregulated underlying brain mechanisms, provides a third option of care that can augment existing pharmacotherapy and psychotherapy modalities. As a tech-based solution, neurological biomarkers can be used as a core asset along with the advances in automation and machine learning and create modalities that will continue to evolve with time and address other neurological conditions beyond mental disorders. In doing so we can continue to support mental healthcare professionals in providing patients the most effective and impactful treatment.  
---
About Oded Kraft 
Oded Kraft is the Co-Founder and CEO of GrayMatters Health and has over 25 years of international experience in global high-tech innovation and business development of both startups and large corporates that focus on medical device innovation. Before establishing GrayMatters Health, Mr. Kraft worked in executive business development roles within Roche and GE Healthcare and has also served on the board of several medical device companies in the EU, Israel and the US. Mr. Kraft holds an MBA and a BSc in Electrical Engineering from Technion Institute of Technology in Haifa, Israel.