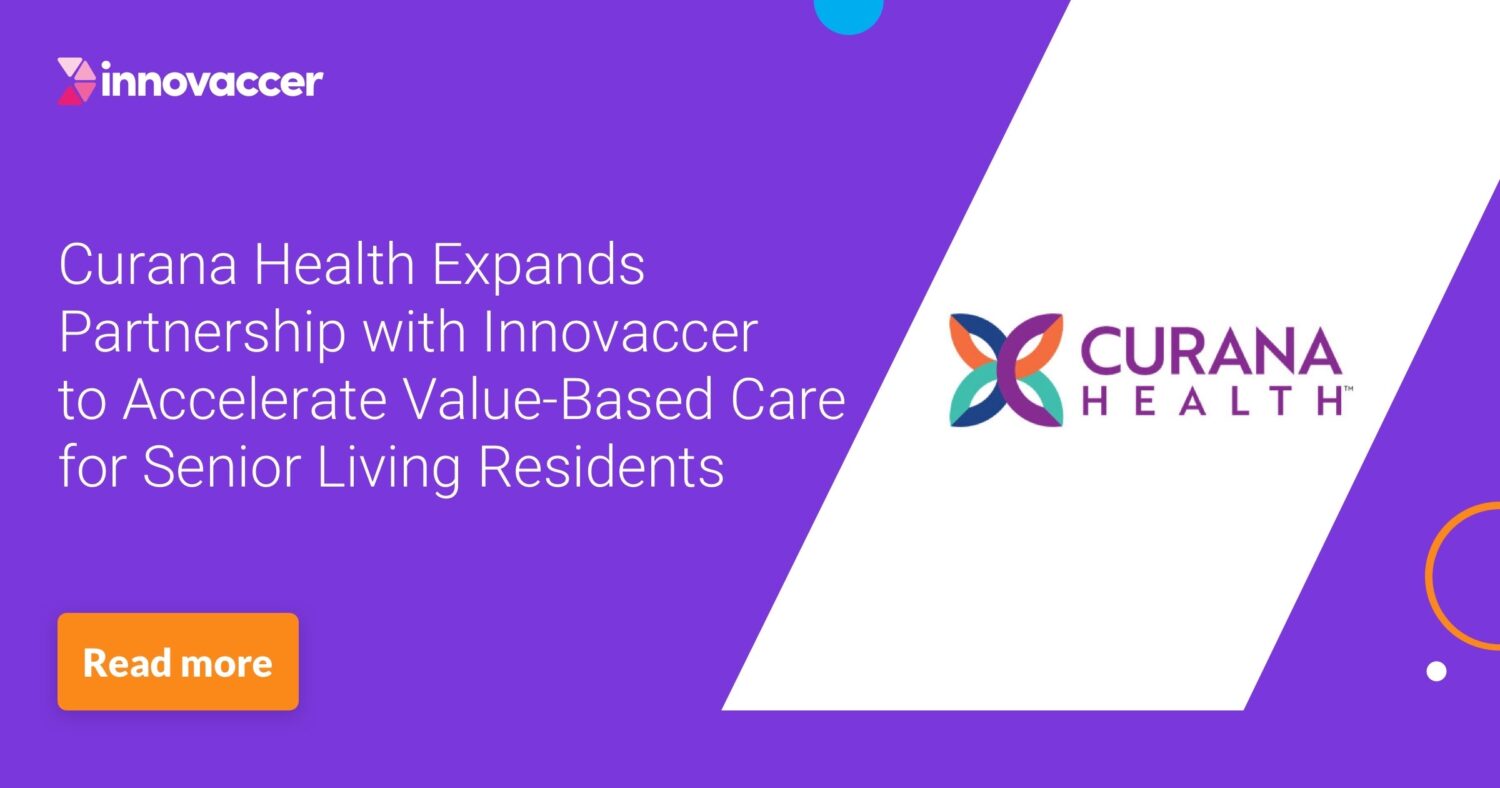 What You Should Know:
Today Innovaccer Inc. announced that Curana Health, an innovative, fast-growing healthcare organization on a mission to improve the health, happiness, and dignity of senior living residents, is expanding its partnership with Innovaccer to meet strong market demand for its services, and to support the expansion of its value-based programs for high-risk populations nationwide.
Last year Innovaccer announced that Curana Health had chosen Innovaccer's Best in KLAS data and analytics platform, care management solution, and point-of-care physician engagement solution to create a new technology platform purpose-built for senior living communities. Curana Health is a provider-led, primary and post-acute organization, that works with Skilled Nursing Facilities, Assisted Living Communities, Memory Care Communities, and Life Plan Communities / Continuing Care Retirement Communities
Expanding Access to Value-Based Care Across the Nation
Since then, Curana has undergone significant growth, expanding its presence to 30 states and establishing partnerships with over 1,100 senior living communities, including various types of care facilities such as skilled nursing facilities, assisted living, memory care, life plan communities, and continuing care retirement communities. This expansion has provided over 750 healthcare providers with the opportunity to excel in value-based care delivery. Curana has achieved this through a provider-led medical group, Medicare Advantage health plans, a Medicare Shared Savings Program (MSSP), and a newly formed ACO REACH organization. Notably, Curana's MSSP, known as Elite Patient Care ACO, performed exceptionally well in its inaugural year, ranking in the top 1% of all ACOs. It achieved impressive gross savings of $2,235 per beneficiary per year, marking the highest per beneficiary per year savings for a first-year MSSP ACO since 2012.
"We're committed to technology innovation that improves the experience, communication, and clinical decision-making of our networks' care teams to enhance health outcomes; and support the performance of value-based contracts among one of the industry's highest risk populations," said Todd Tyler, CIO of Curana Health. "We chose the Innovaccer platform so we could work with not only our own EHR, but with any EHR or systems we need to integrate to extend the Innovaccer technology platform. Innovaccer is enabling us to scale population health management for more and more partners in our footprint, and to support innovative VBC models, such as our new ACO REACH program. With the Innovaccer platform, we can unify patient records, share care plans, and maintain continuity of care across all care settings and value-based contracts as fast as we grow."
Innovaccer and Curana are joining forces to enhance care access, quality, and outcomes for high-risk populations. They'll achieve this by consolidating patient records across various systems, automating care management, enabling remote patient monitoring, addressing social determinants of health, identifying at-risk patients with AI analytics, closing care gaps, enhancing clinician experience, and more.