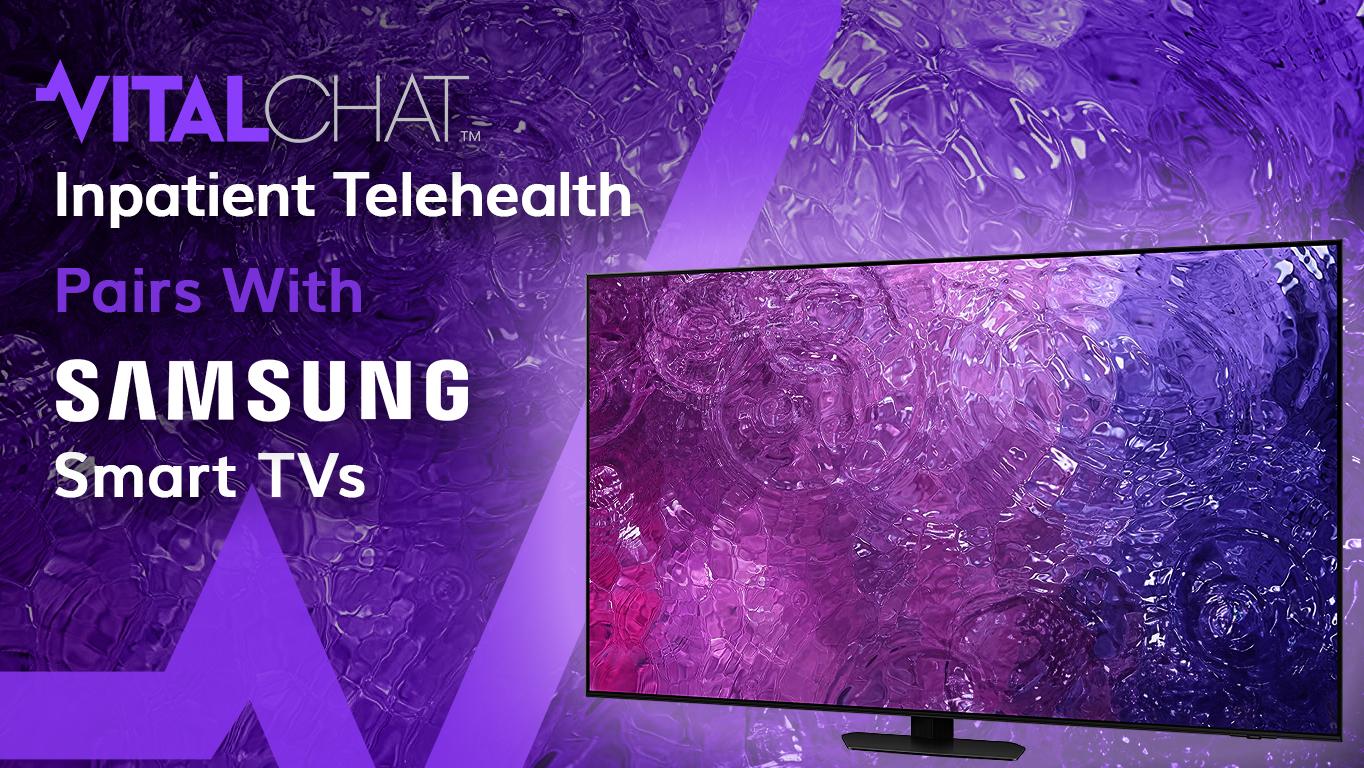 What You Should Know:
– Inpatient telehealth innovator Vitalchat announced today an integration partnership with Samsung healthcare TV displays.
– The Vitalchat app, which offers immediate access to the company's patented telehealth solutionsis now integrated with Samsung's healthcare displays to deliver a more informed, comfortable and personalized patient care ecosystem.
Enable up to 100 rooms to be monitored simultaneously.
Engineered for the unique needs of patients in healthcare environments, Samsung's HCU7030 and HCF800 Crystal Hospital 4K TVs and Vitalchat's AI-enabled E-Sitter and Virtual Visit solutions provide a robust, best-in-class solution for clinicians. The Vitalchat app leverages the Tizen platform within the Samsung healthcare TV, which enables hospitals and other clinical environments to use a lower-cost camera and still generate the same, high-quality audio and video without bogging down the network.
Healthcare organizations have the potential to reap a near-immediate ROI with Vitalchat telehealth solutions, as they are designed to free up caregiver time and improve care delivery. With Samsung healthcare TVs, hospitals can also be fully set up with the telehealth technology within minutes versus days, negating patient room downtime.
"Our partnership with Vitalchat illustrates our commitment to driving better healthcare by connecting patients and families with their care team," explains Chris Mertens, Vice President of U.S. Sales, B2B Displays, Samsung Electronics America. "The pairing of Samsung healthcare grade displays and Vitalchat's SmartView and MultiView software ensures patients are being monitored 24/7, as an exemplified safeguard for patient safety and quickly attending to patient's needs."