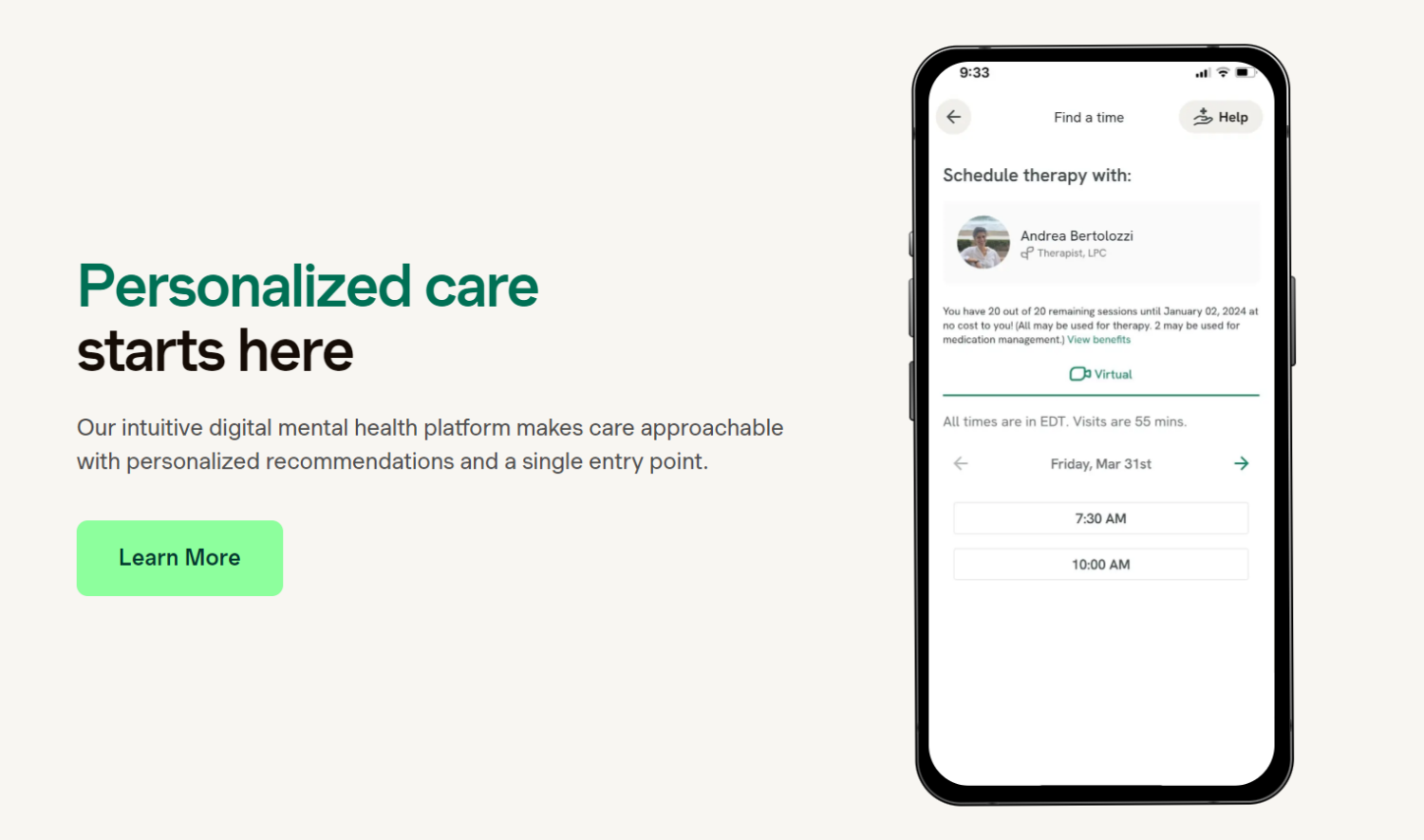 What You Should Know;
– Highmark Health and Spring Health today announced their collaboration to expand the number of access points to behavioral health care by 40 percent for Highmark insurance members, including children and teens.
– Highmark's Mental Well-Being powered by Spring Health will offer multiple levels of support: digital capabilities for daily wellness, one-on-one care navigation, deeper clinical care through in-person or virtual therapy, medication management, and 24/7 crisis support.
Global Mental Health Solution
Mental Well-Being is powered by Spring Health, the most comprehensive global mental health solution for employers and health plans, and provides members with access to therapy and medication management appointments in an average of three days or less. Spring Health has helped nearly 70 percent of users reliably improve their mental health, with an average time to remission of just 5.9 weeks, as shown in a peer-reviewed study published by JAMA. With Spring Health's best-in-class technology, Mental Well-Being uses a proprietary assessment screen for acuity across more than a dozen conditions, including generalized anxiety disorder, major depressive disorder, bipolar disorder, substance use disorders, post-traumatic stress disorder (PTSD), adult attention deficit hyperactivity disorder (ADHD), obsessive compulsive disorder (OCD), post-partum depression, and eating disorders. Each member is recommended a personalized care plan tailored to their assessment results. Members can book appointments with providers in real-time and filter by condition, specialty, gender, ethnicity, and language.
"Spring Health's precision technology is changing the mental health paradigm," said Adam Chekroud, PhD, president and co-founder, Spring Health. "There is a false narrative that increasing access will dramatically increase cost. But third-party-validated results demonstrate that Spring Health has been successful in lowering total health plan spend per participant in the first six months of engagement, especially those with costly chronic conditions. We're thrilled to partner with Highmark Health as they recognize that providing access to Spring Health's Precision Mental Health services will help members develop an understanding of how to incorporate behavioral health into their personal healthcare journey in a meaningful way—with proven clinical and financial results."
Availability
Mental Well-Being powered by Spring Health will be available to health plan members through the My Highmark member platform. My Highmark is a digital front door to a holistic experience that guides members through individualized health journeys. By creating a pathway that suits each member's needs and interests, it's easier to engage in and take the right steps to manage physical, mental, and social health, which ultimately improves outcomes and overall population health.