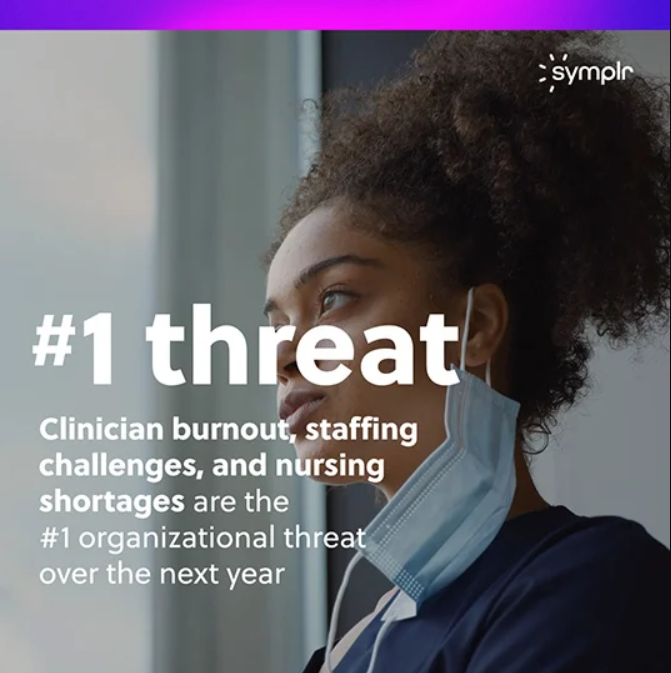 What You Should Know:
 symplr®, a leader in enterprise healthcare operations software, has announced the findings of its second annual symplr Compass Survey. The research captured sentiments from CIOs/IT leaders, all members of the College of Healthcare Information Management Executives (CHIME), and clinicians at top U.S. health systems assessing decision-maker's views of the impact of technology on clinicians and patient care. 
The results are published in the 2023 symplr Compass Report, "From Imminent to Urgent: Aligning Clinicians & IT is Critical to Streamlining Healthcare Operations." 
Understanding and Overcoming Key Barriers in Healthcare
The data reveals critical challenges and opportunities facing leaders at top healthcare organizations. The top challenge reported is working with disparate IT systems, which 80% of respondents say complicates their job, while 84% agree that clinicians could redirect substantial time back to patient care by bringing together healthcare operations software on a single platform. 
Key survey findings include:
In 2024, the primary concern for organizations has shifted, with clinician burnout and workforce challenges (41%) surpassing financial pressures (39%) as the foremost threat they face.
More than half (55%) of healthcare organizations depend on over 50 different point solutions to manage their healthcare operations.
When it comes to challenges perceived by clinicians compared to their counterparts in CIO/IT roles, clinicians are more focused on issues like nurse retention, ensuring the well-being of nurses both physically and emotionally, optimizing technology efficiency, and streamlining workflows.
Clinicians (67%) are more inclined to agree than IT/CIOs (48%) that their organization struggles with providing a user-friendly experience for individuals using healthcare operations software. This struggle pertains to administrative and non-clinical tasks essential for running a hospital or health system.
"The 2023 symplr Compass Survey data indicates a huge opportunity to consolidate healthcare operations solutions and give clinicians time back for patient care, which could greatly reduce burnout and make technology easier to manage," said BJ Schaknowski, Chief Executive Officer at symplr. "To do so, health systems must align the right stakeholders and partners to remove barriers between IT and clinicians to stop attrition of healthcare talent."