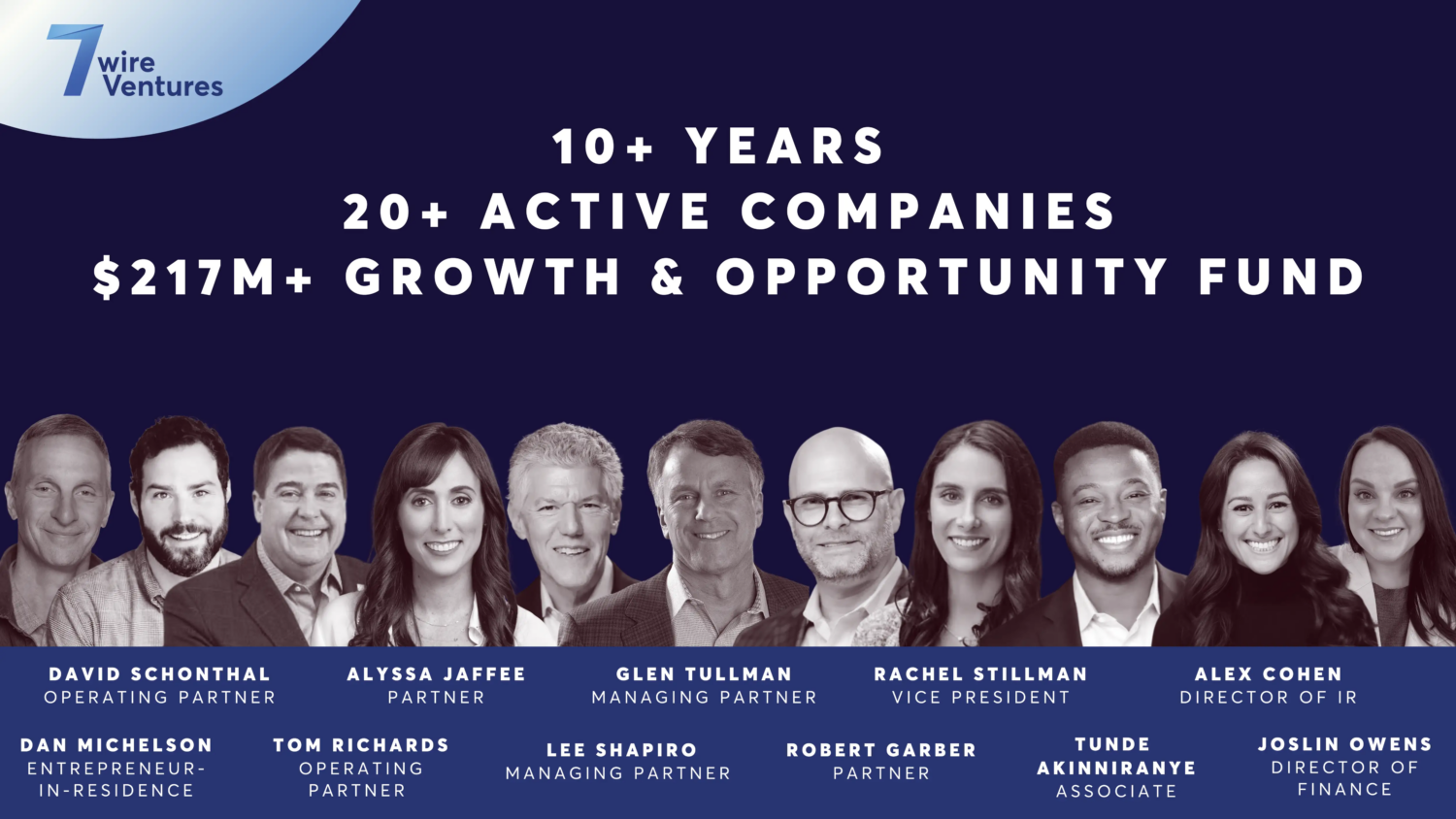 What You Should Know:
– 7wireVentures, one of the country's leading digital health venture capital firms, today announced the successful completion of a $217 million Growth & Opportunity "GO" Fund, its largest to date.
– The new venture fund will support later-stage digital health investments in high-potential companies from existing portfolios as well as new opportunities. The closing of the $217M GO Fund brings the Firm's assets under management (AUM) to over $500M.
GO Fund Investments to Date
The new capital supports the Firm's existing mandate to invest in consumer-first, technology-enabled solutions that empower Informed Connected Healthcare Consumers. 7wireVentures has already completed three investments out of the GO Fund, including current portfolio company, NOCD, a specialty mental illness company focused on obsessive compulsive disorder, FOLX Health, the market's first virtual healthcare platform which addresses the needs of the LGBTQIA+ community, and Parsley Health, a specialized virtual clinic designed to help complex chronic patients get better and feel better while reducing total cost of care.
"We are excited to announce the successful closing of our new Growth & Opportunity Fund – affirming investors' continuing belief in our consumer-driven digital health approach," said Managing Partner, Glen Tullman. "After nearly a decade of success, we are now prepared to double down on some of our fastest growing and most impactful companies while we continue to widen our aperture to exceptional later growth-stage opportunities across the industry."
7wireVentures Background
Founded over a decade ago by serial entrepreneurs Glen Tullman and Lee Shapiro, 7wireVentures has built a portfolio of 23 companies and a strategic coalition of more than a dozen leading healthcare organizations, together impacting the health and care of millions of Americans. Joined by Partners Robert Garber and Alyssa Jaffee, 7wireVentures provides a unique array of sector and operational experience, and deep industry relationships driving enhanced growth across the Firm's portfolio. Fund successes, such as Livongo, are due in large part because the team includes both seasoned operators and investors with extensive industry experience. Being highly selective with investments, the Fund works side-by-side with founders to build companies that change the status quo and empower consumers to be better stewards of their health.