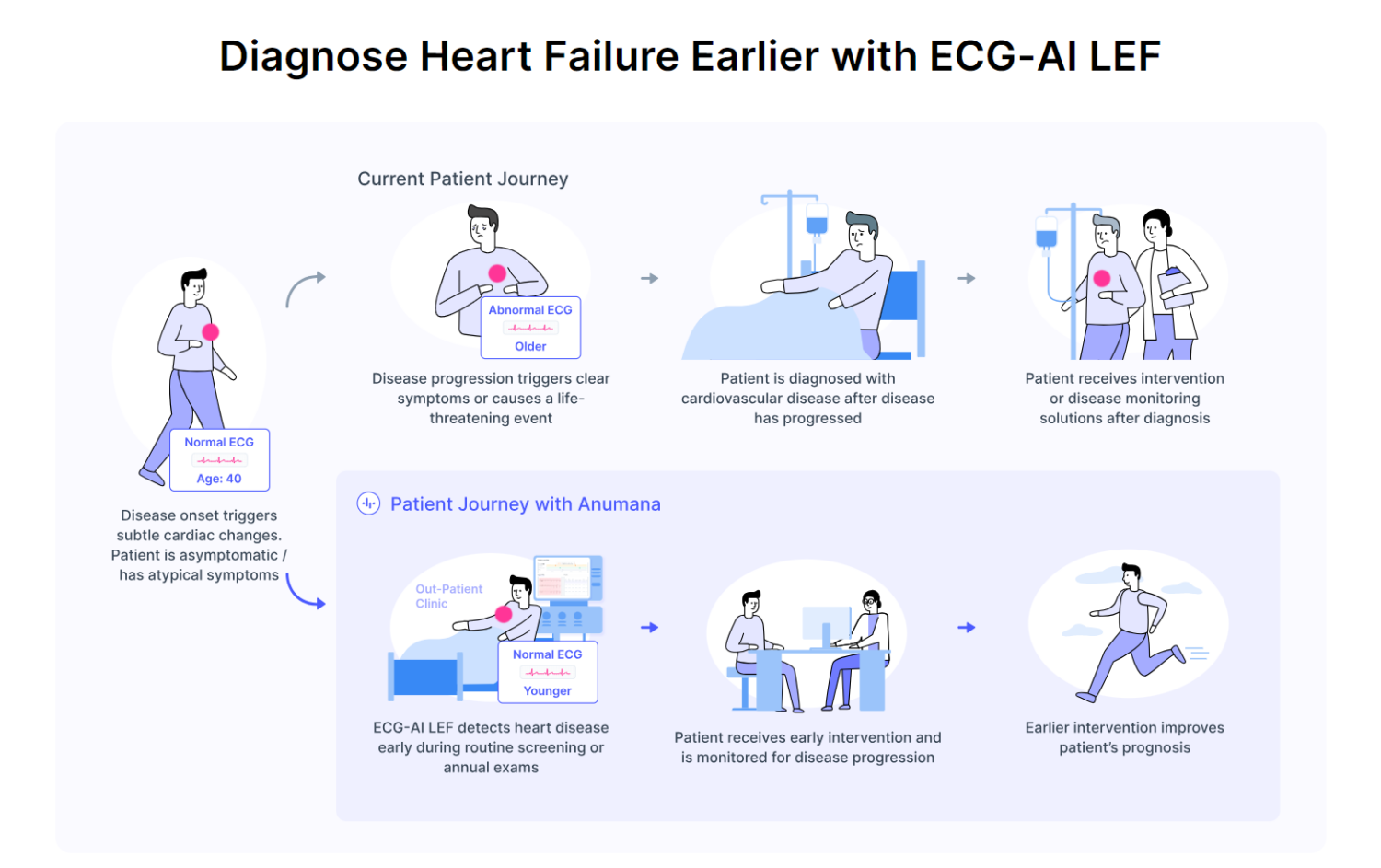 What You Should Know:
Today, Anumana, a nference portfolio company working in collaboration with Mayo Clinic, announced it has received its first 510(k) clearance from the U.S. FDA for its ECG-AI LEF algorithm.
– ECG-AI LEF is Anumana's artificial intelligence (AI)-powered algorithm to detect low left ventricular ejection fraction, a significant early indicator of heart failure.
Anumana's ECG-AI LEF Background
Developed in partnership with Mayo Clinic, Anumana's ECG-AI LEF is an innovative software-as-a-medical device (SaMD) designed to screen for LEF in adults at risk for heart failure using data from a routine 12-lead electrocardiogram (ECG), a rapid and common test used in both primary and specialty care. Anumana's ECG-AI LEF fills an important unmet need – the lack of an easily accessible point-of-care, noninvasive, and inexpensive tool to screen for a weak heart pump, allowing clinicians to provide effective, lifesaving treatments to patients with a serious condition.
ECG-AI LEF is one of Anumana's broad pipeline of algorithms, including three additional FDA breakthrough device designation algorithms (pulmonary hypertension, cardiac amyloidosis, and hyperkalemia), and is founded on more than six years of pioneering ECG-AI research and development at Mayo Clinic, including nearly 100 peer-reviewed publications to date.