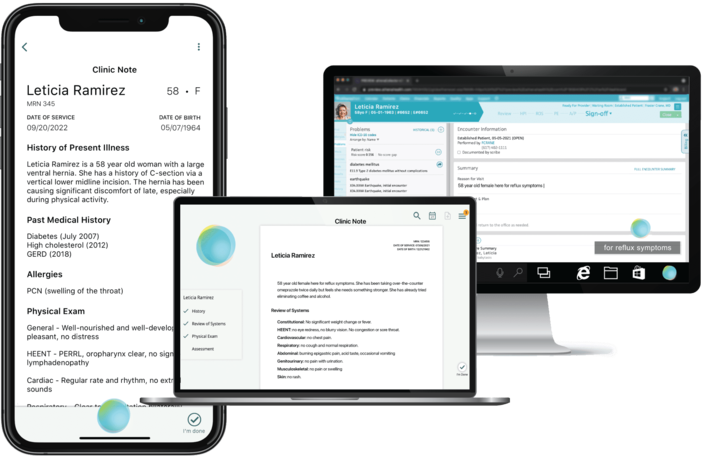 What You Should Know:
Suki, the leader in voice artificial intelligence (AI) technology for healthcare, and MEDITECH, a leading electronic health record vendor, announced today a partnership to bring the power of Suki's ambient listening and generative AI to MEDITECH users.
Suki will integrate its flagship product, Suki Assistant, into MEDITECH Expanse, the industry's first EHR designed for the native web. Suki Assistant combines ambient note generation along with dictation and commands in one seamless experience, giving users tremendous flexibility in their clinical workflows.
AI-Driven Models to Incorporate Ambient Listening and Note Generation for Smooth Consumer Experience in Clinical Settings
Suki is enhancing its renowned application suite, encompassing mobile, web, Windows, and Mac apps, with the addition of a new Chrome extension. This extension seamlessly integrates with MEDITECH Expanse, enabling users to effortlessly access information within the Suki platform and transmit completed notes directly to the Electronic Health Record (EHR).
Suki utilizes cutting-edge voice and AI technologies to assist healthcare professionals in streamlining clinical documentation and managing various administrative tasks. Recent research reveals that 63% of physicians are grappling with burnout, with a significant portion of this burden attributed to administrative responsibilities. Suki employs ambient technology to capture and analyze clinician-patient interactions, harnessing generative AI to automatically propose note content. These suggestions can be readily reviewed, accepted, rejected, or modified using voice commands.
"Generative AI is demonstrating tremendous potential to transform clinician workflows for reducing clinician burnout and for the betterment of patient care," said Rebecca Lancaster, MEDITECH's Director of Product Management. "We recognize the meaningful contributions Suki's clinician-focused ambient listening technology is already delivering to the industry and are excited to partner with them to provide our customers with the latest innovations in Generative AI."
Suki helps clinicians reduce documentation time by 72%, based on a study conducted by the American Academy of Family Physicians, giving them more bandwidth for patient care and personal interests, thus delivering positive ROI for healthcare systems. The U.S. spends nearly $4 trillion on healthcare annually, with physician burnout contributing an estimated $4.6 billion in yearly costs. With such economic pressure on health systems and documentation burden driving clinicians out of medicine, Suki helps organizations tackle these issues in a meaningful way. Suki is used by 125+ health systems and clinics across the country, supporting clinicians across 30+ specialties.