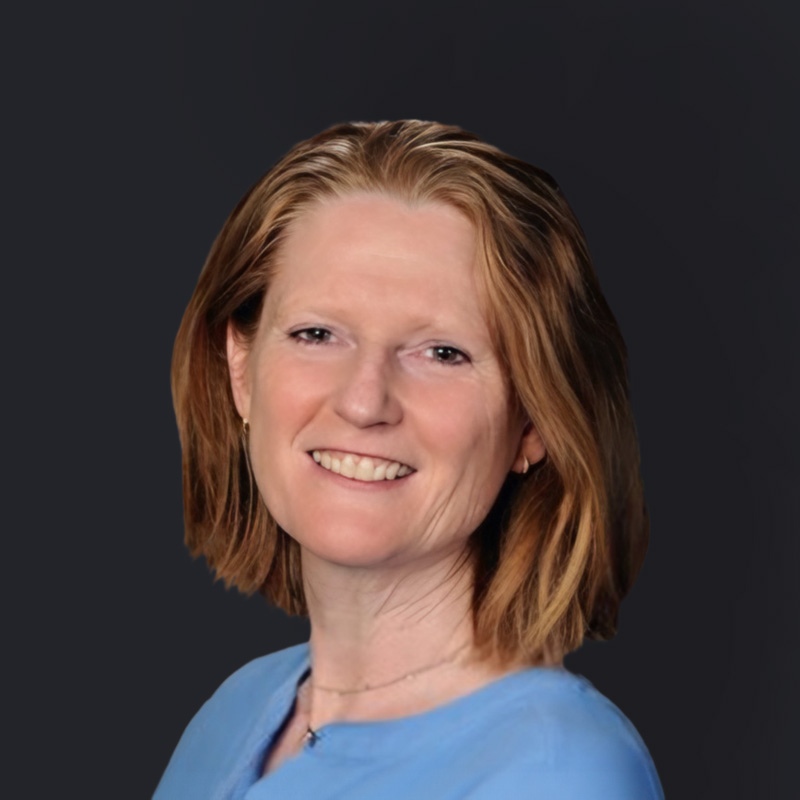 A so-called "tripledemic" — the convergence of flu, RSV and COVID-19 — led to significant morbidity and mortality, and it also forced the cancellation or delay of numerous medical procedures at overwhelmed health systems. This year, there's an RSV vaccine joining flu and COVID-19 vaccines, and it could help Americans avoid repeating history — but only if patients get recommended vaccines. 
The events over the last several years have impacted the way many people view vaccines, sometimes negatively. Vaccinations are a cornerstone of preventive care, yet data from the Centers for Disease Control and Prevention (CDC) show coverage for age-appropriate vaccines in adults has declined over time. A similar trend is happening in young patients, where one in six toddlers have not completed their childhood vaccine series according to a recent study in the journal Pediatrics. Research from the American Academy of Family Physicians painted a similar trend in incomplete HPV vaccination, with only 64% of girls and 60% of boys receiving their final dose by age 15.
There's increasing importance and urgency with this work, too. The CDC recently warned that funding for states' child vaccination programs will see cuts. Consequently, there may be less support available to prevent and manage infections in children.
Providers and public health agencies must remind patients about the health benefits of vaccines and the importance of remaining adherent to recommended vaccine schedules. As I explain below, technology can be a valuable support tool.
How Technology Can Help Promote Vaccine Adherence
Technology — from data analytics platforms to automated outreach tools — can help inform, target, and deploy effective patient engagement strategies to boost vaccination rates. Here's how:
Providers can leverage technology as a tool to sift through medical records to identify patients who may not be current on vaccines or are at risk of poor health outcomes because of non-adherence to recommended vaccines.
Once an appropriate patient population is identified, engagement and outreach tools can help organizations inform such patients that a recommended vaccine is needed and deliver educational materials about the benefits of receiving needed vaccinations.
Data analytics tools can track vaccination compliance and ensure series completion.
It's not hypothetical — the pandemic proved this was possible. When COVID-19 vaccines first became available, health systems were able to leverage massive data sets and advanced algorithms to identify and inform patients who should be at the front of the line. Robust outreach programs were also deployed to patients to encourage preventive care, raise awareness of the availability of telehealth, and promote insurance enrollment.
Some health systems that leveraged technology saw delivery rates exceeding 80% for text-based campaigns. Moreover, as many as one in four patients acted on the information that was shared with them — such as using a digital COVID-19 screening tool.
Then and now, data analytics can help providers target resources toward the patients with the highest potential for impact. For example, healthcare organizations might invest in sending higher-touch notifications, such as text messages, in an outreach campaign to higher-risk patients. As annual, scheduled, and new vaccines become available, this approach could be leveraged to identify patients with a high risk of complications, educate them about the availability of a vaccine, and engage them to get vaccinated. 
Applying Pandemic Learnings to Broader Vaccination Efforts
In the aftermath of a world- and industry-changing pandemic, it's critical that we carry forward the key lessons learned. COVID-19 vaccinations helped healthcare refine some important best practices, including:
Identify high-risk cohorts of patients for specific vaccine outreach campaigns. You may want to survey patients to understand SDoH-related risk factors (like occupation), and incorporate this data into your stratification approach.
Be sure to incorporate race, ethnicity, and census block data to ensure you are surfacing high-priority vaccine candidates in historically underserved communities.
Run targeted outreach campaigns to nudge patients to get vaccinations, such as information on scheduling appointments. Outreach should include support for multiple languages.
Some patients may receive vaccines administered outside of your health system. You will want to use assessments to capture this information and move these patients to a different patient engagement campaign, focused on ensuring series completion. When feasible, consider alternate sites of vaccine delivery such as partnering with local pharmacies in the community.
As we look ahead, health systems should routinely leverage technology and preventative interventions to improve the health of our communities and patient outcomes. The application of technology to develop and deploy effective vaccination adherence campaigns shouldn't be limited to COVID-19. Organizations can expand lessons learned during the pandemic to other critical vaccination pushes like seasonal flu, the anticipated rollout of RSV vaccines, and available but underutilized vaccines, such as HPV. 
---
About Dr. Kate Behan
Dr. Kate Behan is the Chief Medical Officer at Arcadia where she applies a clinical perspective to the design and implementation of strategies that enable healthcare organizations to succeed in value-based care. In addition to serving as a strategic advisor to physician leaders at Arcadia's clients, she provides clinical input into the development of Arcadia's technology and service programs. She brings more than two decades of healthcare experience in both clinical and administrative leadership roles at academic, large health systems, and payer organizations to her role.  
Prior to joining Arcadia, Dr. Behan served as Senior Vice President and Chief Population Health Officer at Jefferson Health, where she led the organization's value-based care strategy and implementation. She's passionate about enabling efficient and effective patient care through technology for physicians and healthcare providers. She firmly believes the path to success in value-based care is rooted in technology, and she helps organizations scale and accelerate care delivery transformation.
Dr. Behan received her bachelor's degree from Providence College and her medical degree from MCP Hahnemann School of Medicine. She's also certified by the American Board of Internal Medicine, a fellow of the American College of Physicians, and a member of the Pennsylvania State Medical Society.