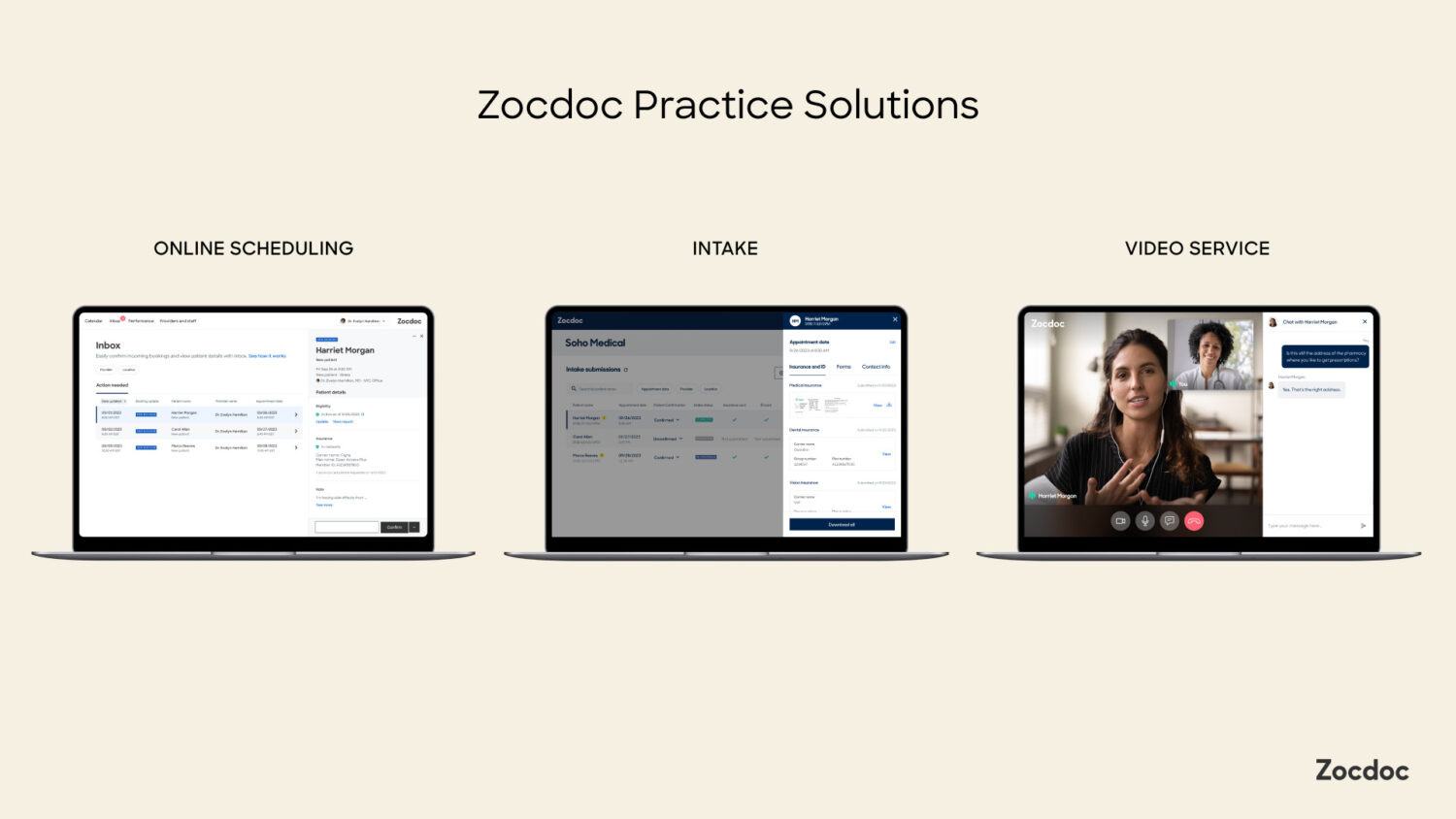 What You Should Know:
Zocdoc, the leading healthcare marketplace that makes it easy for patients to find and book in-person or virtual care across over 250 specialties and more than 18,000 insurance plans, today announced the launch of Zocdoc Practice Solutions.
Zocdoc Practice Solutions is a free suite of tools that helps providers seamlessly reach, manage and keep patients. Any practice or provider — regardless of whether they're a Zocdoc marketplace customer — can sign up to use these tools, free of charge, for all of the patients in their practice — not just those who book through Zocdoc.
Dispensing Seamless and Effective Healthcare
"This significant expansion takes Zocdoc beyond patient acquisition and into patient engagement for the first time," said Zocdoc founder and CEO Oliver Kharraz, MD. "We bring 16 years of experience sitting at the intersection of patients and providers, facilitating tens of millions of interactions between the two. Our mission is to give power to the patient, and we can be competitive in the patient engagement arena because engaging patients is Zocdoc's core competency, unlike others in this space."
Introducing Zocdoc Practice Solutions
Zocdoc is leveraging its consumer-first product expertise to make it seamless for both patients and providers to complete all of the administrative tasks that happen around a visit — easily booking, preparing for, and ultimately completing the appointment. Zocdoc Practice Solutions is comprised of:
Intake: Invites patients to fill out their forms and send insurance cards online ahead of time, reducing time in the waiting room and avoiding out-of-network surprises. Practices save time otherwise spent chasing patients by collecting insurance cards, IDs, and forms online from all of their patients ahead of their visit.
Online scheduling: Allows patients to easily view availability and book online 24/7 – directly from a practice's website or a search engine — saving staff time when the office is open, and allowing patients to book even when closed.
Video Service: Enables practices to see patients virtually with an integrated, HIPAA-compliant video experience that's intuitive and requires no setup.
The company intends to continually enhance its Zocdoc Practice Solutions offering, incorporating additional services such as facilitating payments, patient-provider messaging and more. This growing suite of products was built to complement any provider's system, easily plugging into their existing workflows.
Designed for Patients, Delivering for Providers
With this expansion, Zocdoc is taking aim at the likes of Phreesia, NexHealth, and Solutionreach, which charge providers hundreds or thousands of dollars annually for many of these same services. Those initial costs then quickly increase for practices that are often charged per provider or location, or require premium upgrades for basic functionality. Additionally, Zocdoc's approach is different from typical patient engagement vendors who build primarily for the provider, which means the patient experience is often an afterthought. Zocdoc starts by building for what the patient needs and works from there to ensure it is easy to use and delivers value for providers.
Rapid Adoption, Immediate Results
Given Zocdoc's existing scale, the company can drive rapid adoption of new offerings. As part of a private Beta among Zocdoc's existing marketplace customers, 35% of providers have already adopted at least one Zocdoc Practice Solutions product. To date, nearly 7,000 practices have signed up to use Intake, which is more than double the 3,309 clients using Phreesia. Practices that have fully adopted Zocdoc's Intake tools see nearly 80% of those patients complete all of the required tasks before their visit. As a result, early users report saving an average of 15 minutes per patient – or up to 2 hours per day, with an average patient flow – on administrative tasks.
Healthy Growth Fueling Zocdoc's Expansion
With healthy growth in its core marketplace business, this is the next layer of Zocdoc's expansion, serving even more patients and providers in new ways beyond search and booking. Today, the company has more than 80,000 providers who have joined its marketplace, and this year, it is on track to grow providers by more than 40% and revenue by more than 30% year over year. Thanks to the sustainable financial growth fueled by its marketplace business, the company can invest in offering Zocdoc Practice Solutions entirely free of charge to any provider — whether or not they are a Zocdoc marketplace customer.