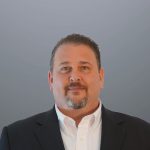 While the need to address social determinants of health (SDOH) is definitely not new, 2023 marks the first year SDOH is codified into national and statewide value-based payment program mandates. These mandates are designed to hold Managed Care Organizations (MCOs) and Accountable Care Organizations (ACOs) accountable. While the rollout of SDOH code sets across our healthcare ecosystem is one phase, alone it's not enough. The next phases are even more critical: codes must be collected, used, reviewed, and acted upon within value-based payment programs to ensure patients realize the benefits of a more inclusive and accessible healthcare system.
The newest value-based payment program purposely designed to address SDOH is the ACO Realizing Equity, Access, and Community Health (ACO REACH) model, launched by the Centers for Medicare & Medicaid Services (CMS). ACO REACH participants are required to develop a health equity plan to identify underserved patients within their population and implement initiatives to measurably reduce health disparities. While this is not the only requirement, it will challenge ACO REACH participants to collect complete and accurate SDOH data.
For health plans, they'll need to sharpen their data collection processes to encompass critical non-medical information. Traditional methods of data collection, such as complex care case management assessments, are no longer sufficient. Payers must have access to and include publicly available data collection aimed to offer a more comprehensive view of a member's health and social circumstances to comply with CMS guidance. The data payers collect must also be consistent and precise across populations.
Without standards-based data collection, coding, and uniform information sharing of SDOH data between healthcare providers, health plans (including MCOs) and community-based organizations, it will be extremely difficult — if not impossible — to effectively improve health outcomes.
States like Massachusetts, New York and Oregon, are leading the way in addressing SDOH data use in value-based payment programs for Medicaid beneficiaries. These early adopters are highlighting how the collection and use of SDOH data leads to better and more equitable health outcomes and the industry is watching. We'll all learn from how each state addresses the challenges of collecting complete, accurate, standards-based SDOH data, as well as how that information is shared with providers and community-based organizations. With insights from these states, the industry will be better equipped to develop consistent approaches that lead to improved health outcomes and increased health equity.
While underutilized, one standards-based solution to the challenge of quantifying social, economic, and environmental factors known to affect health and health-related outcomes already exists. In 2021, the CMS Office of Minority Health published data on the use of ICD-10-CM Z codes. Since 2016, Z codes have been available to capture SDOH data at the point of care delivery. Providers submitting claims using ICD-10-CM Z codes to document SDOH have been steadily increasing, from less than 946,000 claims in 2016 to more than 1.2 million in 2019, according to the CMS report. Though that may seem like a large number, as a proportion of the 33.1 million people enrolled in Medicare that year, less than 2% had claims that incorporated Z codes.
Our current Z code submission rate, while limited, is a great step forward to capture standards-based SDOH data at the point of care for our nation's most at-risk people; however, more widespread adoption is required to comply with the SDOH requirements mandated in CMS and state value-based payment programs. Look to Standards Development Organizations (SDOs) like the Council for Affordable Quality Healthcare (CAQH) to drive this adoption by adjusting data collection operating rules that define key infrastructure and data content requirements.  One example of this work can be standardizing the submission of ICD-10-CM Z codes on claim transactions to support SDOH data capture at the point of care.  Millions of these claim transactions are already being passed between payers and providers every day.
Integrating SDOH data into value-based payment models also comes with some challenges – beyond figuring out a standardized approach that works. Data privacy and security concerns are paramount, with additional information being collected on individuals. Additionally, there is an abundance of interoperability issues to be addressed at the health IT system level to ensure collaboration and in order to guarantee the seamless exchange of data for maximum outcomes.

As we look ahead, standards-based SDOH data collection — from claims, publicly available information, data from care assessments, integration with clinical notes in electronic medical records, and more — will be essential to remove the barriers to care that value-based payment programs were designed to eliminate. 
We all aim to build a healthcare system that treats the root cause of health disparities, ultimately leading to healthier communities and better health outcomes for everyone. As leading ACOs and MCOs demonstrate the power of harnessing SDOH information to create more equitable and effective care models, the transformative potential of SDOH data promises to reshape the entire healthcare landscape for all.
---
About Michael Pattwell
Michael Pattwell is the principal business advisor at Edifecs, a software provider that enables payers and providers to maximize the performance of their value-based contracts and offerings. Michael has more than 30 years' of experience in health care and currently chairs national value-based payment workgroups at WEDI, CAQH and DaVinci. An author of several articles on our national transition to a value-based payment model and our industry focus on population health management.