Walgreens and Pearl Health, a provider enablement company has announced a strategic partnership to accelerate the expansion of value-based care in collaboration with community-based primary care physicians. As part of the strategic partnership, Walgreens will provide complementary services, including prescription fulfillment, medication adherence, immunizations, care gap closure and diagnostic testing. In addition, Walgreens will also work with providers to help patients discharged from the hospital transition to home.
Best Buy Health and Geisinger expand their work together to bring a better level of care to more patients within the Geisinger network. Developing innovative care models by leveraging advanced technology and logistics services, Best Buy Health and Geisinger are looking to scale the way chronic disease can be managed at home. Together, they will design a comprehensive package of technology and services to empower patients and support healthcare organizations as they operate their own chronic condition management programs.
Mayo Clinic and GE HealthCare have formed a strategic healthcare collaboration for research and product development programs aimed to transform the experience of patients and clinicians in the practice of radiology and the delivery of novel therapies. The Strategic Collaboration for Innovation in Medical Imaging and Theranostics comprises Mayo Clinic and GE HealthCare scientists, technology developers, clinicians and other healthcare providers. The partnership seeks to better equip clinicians with technology to precisely diagnose and treat medical conditions and personalize the patient experience at each step of their care journey through the clinical translation of novel technologies and approaches to medical imaging and theranostics.
Blue Shield of California and Salesforce expand collaboration to meet members' need for unified experiences by leveraging the agility and breadth of the Salesforce platform. With its adoption of Salesforce Health Cloud, Blue Shield of California will be able to expand and scale more in-depth care management services to its members, promoting higher quality care.
SohoMD, the foremost online mental health platform focused on comprehensive biological psychiatry forms a first-of-its-kind partnership with Withings Health Solutions, the Healthcare division of Withings, the global leader in at-home connected health. Through this new partnership, SohoMD patients who opt for holistic treatment plans may purchase Withings Body Pro scales and BPM Connect Pro blood pressure and heart rate monitors through SohoMD's online shop at www.sohomdstore.com.
GE HealthCare and Mass General Brigham form a strategic collaboration on the co-development of an artificial intelligence (AI) algorithm that will help increase scheduling operations effectiveness and productivity. The first innovative AI app from the collaboration is the schedule predictions dashboard of Radiology Operations Module (ROM), a digital imaging tool that helps optimize scheduling, reduce cost, and free providers from administrative burden, allowing more time for the clinician-patient relationship. ROM is commercially available to healthcare institutions.
Paige joins forces with Microsoft in the fight against cancer, making headway in their collaboration to transform cancer diagnosis and patient care by building the world's largest image-based artificial intelligence (AI) models for digital pathology and oncology. Paige is developing with Microsoft a new AI model that is orders-of-magnitude larger than any other image-based AI model existing today, configured with billions of parameters. This model assists in capturing the subtle complexities of cancer and serves as the cornerstone for the next generation of clinical applications and computational biomarkers that push the boundaries of oncology and pathology.
23andMe, a human genetics and biopharmaceutical company, and the non-profit Sickle Cell 101, have joined forces to expand awareness of people's sickle cell carrier status. The collaboration will include DNA testing and access to 23andMe's Health + Ancestry Service for up to 1,000 eligible participants, and 23andMe will be providing monetary support to Sickle Cell 101 to support this effort.
Flatiron Health renews collaboration with the Oncology Center of Excellence (OCE) of the FDA to jointly develop and implement specific research projects to advance the use of Real World Data (RWD) and explore the potential strengths and limitations of using Real World Evidence (RWE) for regulatory purposes. The partnership will specifically evaluate RWD study designs and analytic methods through the collaborative development of priority, clinically meaningful research questions regarding care, treatment, and outcomes of patients with cancer.
Cedar, an enterprise financial engagement platform that improves the end-to-end journey for consumers collaborates with Google Cloud to leverage its generative AI tools, including Vertex AI, Generative AI App Builder and others to build solutions that will assist patients in understanding and resolving their healthcare bills. By leveraging Google Cloud's enterprise AI and machine learning solutions, including Vertex AI, Generative AI App Builder, Document AI and Contact Center AI, Cedar will be able to accelerate its development of LLM applications within its Cedar Suite.
FluidAI Medical, an artificial intelligence (AI) startup and developer of the Stream™ Platform for post-surgical monitoring forms a strategic partnership with Medtronic Canada ULC, a subsidiary of the global healthcare technology company, Medtronic PLC. Together, they are working to revolutionize Canadian healthcare through the Continuous Connected Patient Care (CCPC) project under Canada's Global Innovation Cluster for digital technologies, known as DIGITAL. The CCPC project aims to allow patients to continue their care at home after discharge through the development of new predictive analytics, AI, and home monitoring technology that integrates with current medical systems for uninterrupted care from hospital to home.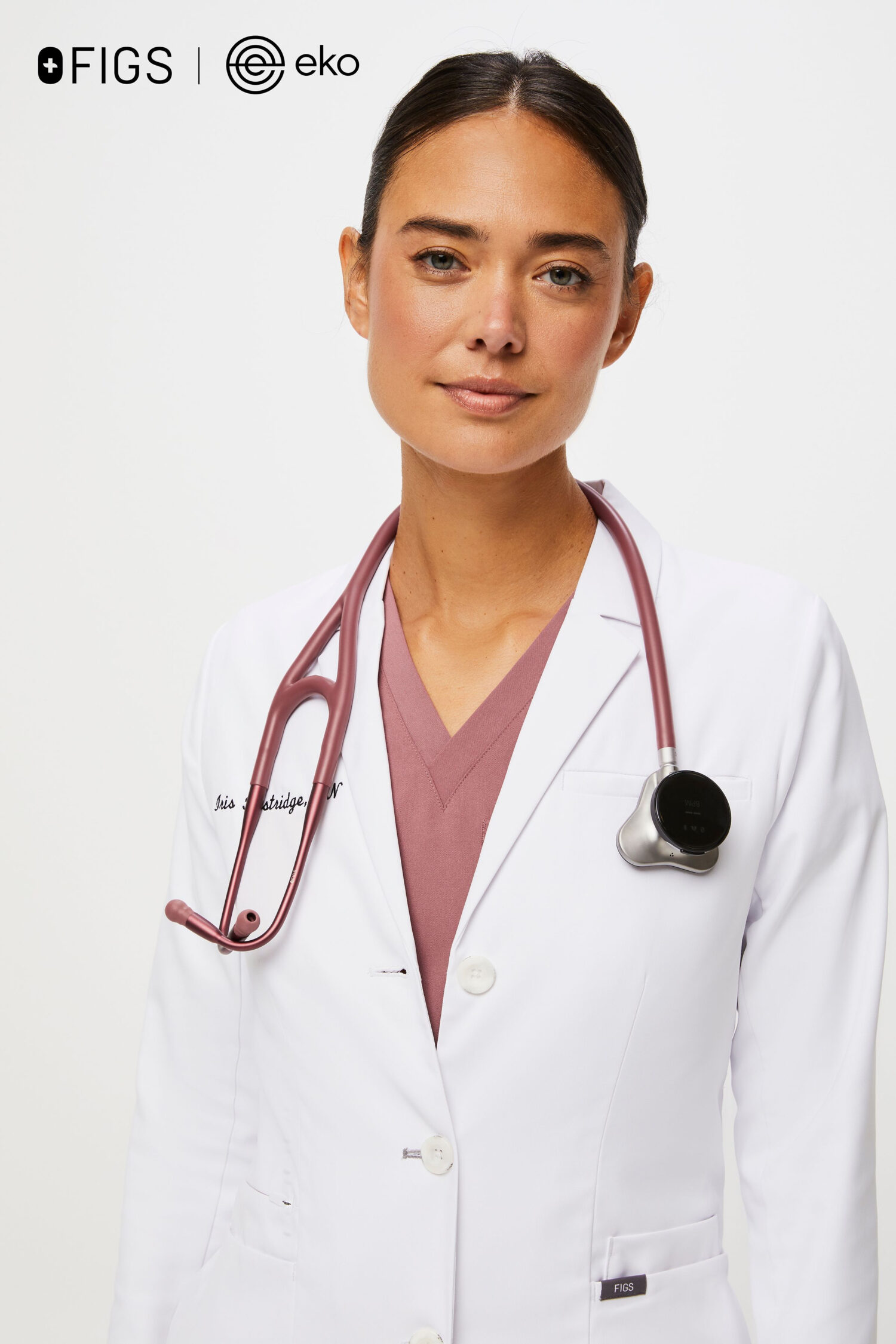 FIGS, Inc., the direct-to-consumer healthcare apparel and lifestyle brand, and Eko Health, an innovator in digital health technology for heart and lung disease detection, today announced the launch of the FIGS | Eko CORE 500TM Digital Stethoscope. The collaboration unites two companies that have reinvented two healthcare professionals' mainstays — scrubs and stethoscopes — through new technology, modern design, and authentic connections with the healthcare community.
HealthEM.AI announced a strategic partnership with WellBe Senior Medical, a leading organization delivering home-based medical care for older patients with multiple comorbidities. WellBe leverages HealthEM.AI to integrate claims and electronic health record data in multiple formats and normalize data. HealthEM.AI provides complete member 360 across records, files, service locations, and states.
Deciphex, a trailblazer in digitizing and networking global pathologists, has joined forces with Xybion, a global leader in unified cloud software solutions for regulated industries. The collaboration between Deciphex and Xybion introduces an integration that offers a seamless synergy between their platforms. This integration provides real-time digital slide availability during pathology data entry.
Global pharma major Lupin Limited (Lupin) partners with Mark Cuban Cost Plus Drug Company (Cost Plus Drugs), a pioneer in affordable medicines, and the COPD Foundation, dedicated to enhancing the lives of COPD patients. The collaboration aims to bolster access to healthcare by expanding the availability of Tiotropium Bromide Inhalation Powder, 18 mcg/capsule, to COPD patients in the US. Lupin's Tiotropium Bromide Inhalation Powder, 18 mcg/capsule, is currently the only generic product available that is therapeutically equivalent to Spiriva® HandiHaler® (Tiotropium Bromide Inhalation Powder), 18 mcg/capsule by Boehringer Ingelheim Pharmaceuticals, Inc.
Bicycle Health, the nation's largest provider of telemedicine treatment for opioid use disorder partners with Albertsons pharmacies to make prescriptions for buprenorphine extended-release injections (known as Sublocade) available to patients across 17 states through a partnership with. This collaboration increases access to medications for opioid use disorder (MOUD) by enabling Bicycle Health's doctors, nurse practitioners, and physician assistants to prescribe monthly injections of buprenorphine that can be filled inside an Albertsons' pharmacy as an alternative to taking buprenorphine/naloxone (Suboxone) orally, every day.