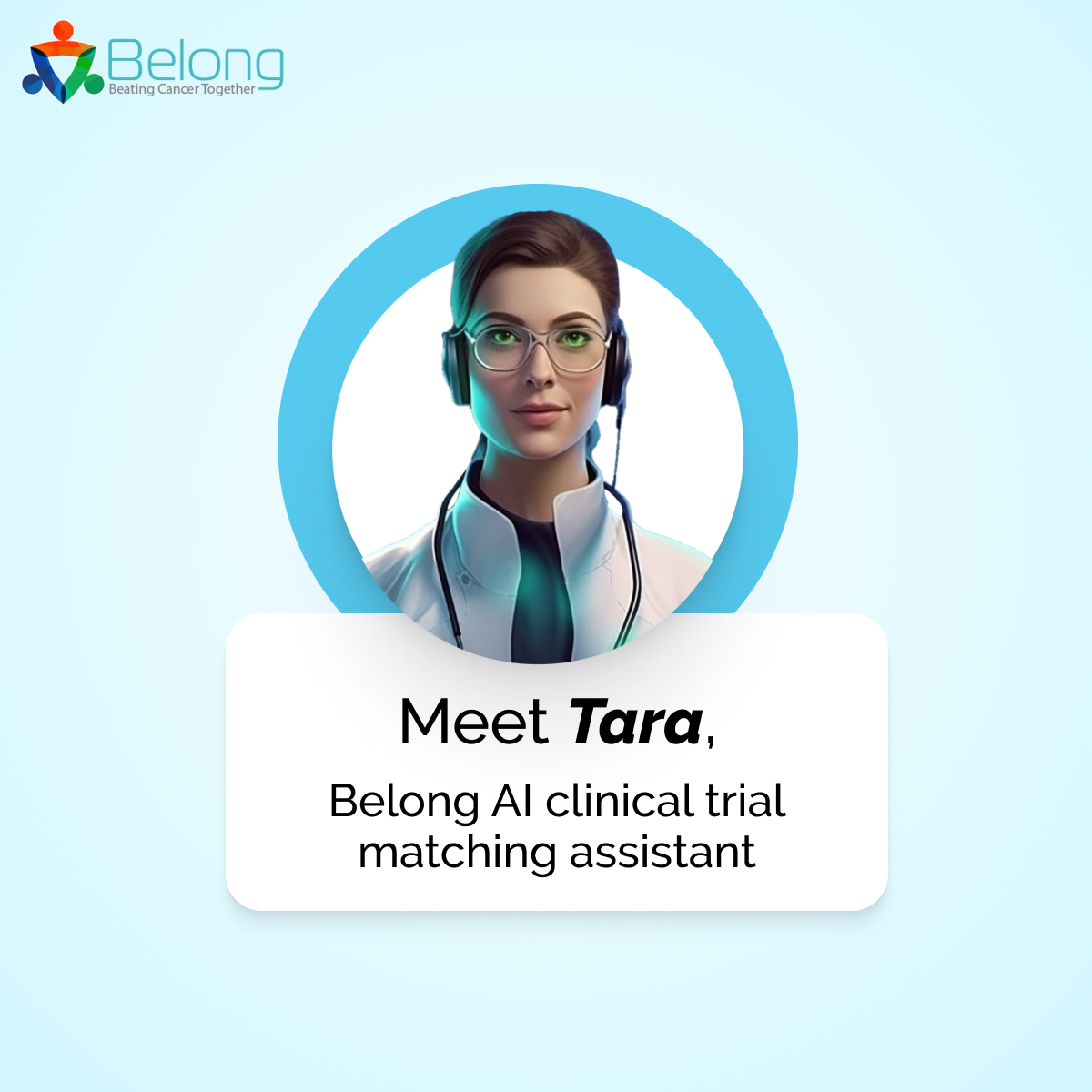 What You Should Know:
– Belong.Life today announced the launch of Tara, a new conversational AI SaaS solution to assist health providers and CROs with cancer clinical trial matching and recruitment.
– Available as a SaaS solution for providers, hospitals, health systems, CROs and other organizations, the technology can be embedded into websites, mobile apps or text messaging platforms to enable easy communication with opt-in patients.
AI SaaS Solution for Cancer Clinical Trial Matching
There are currently more than 136,000 clinical trials available in the U.S. but existing databases are hard to navigate, and participation criteria are often difficult to decipher, making it challenging for patients to identify relevant trials. Additionally, many patients don't know that clinical trials are an option. A study published by the American Society of Clinical Oncology (ASCO) found that 46% of surveyed oncology patients were not aware that clinical trials may be a viable option.
Built on seven years of Belong's real-world patient journey data, Tara proactively engages patients in conversation, collects essential information and helps match patients to a relevant clinical trial within three days. The SaaS solution is an embeddable platform designed to increase recruitment, improve randomization, and accelerate the process by cutting costs and logistical challenges associated with clinical trial recruitment.
Following the user's conversation with Tara, a summary is sent to the Belong clinical trial matching team who utilize additional Machine Learning (ML) and Natural Language Processing (NLP) algorithms to analyze all available cancer clinical trials around the globe in real time to match patients based on their unique situation and geographical location. The customizable platform also allows health systems to direct patients to in-house resources and clinical trials. Patients are generally matched to relevant clinical trials within three days and can be connected directly to managing sites.
"We are dedicated to creating effective and responsible AI solutions that are tailored to the unique needs and challenges of the healthcare industry," said Irad Deutsch, Co-founder and CTO of Belong.Life. "Belong's proprietary conversational AI technology, built upon seven years of real-world patient journey data, along with our proven success in clinical trial matching, are testament to our commitment to transform healthcare. Tara is a comprehensive solution that provides patients with empathetic and precise support while enabling providers to engage in new effective ways to meet their goals."