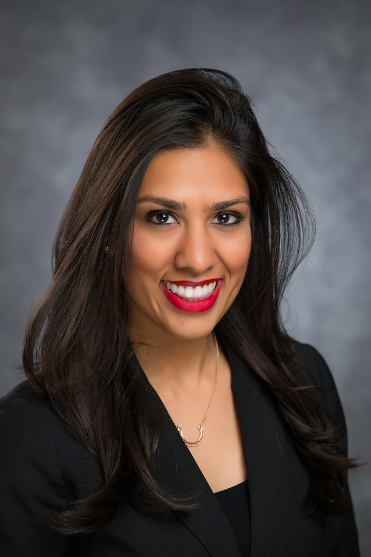 Healthcare providers depend on comprehensive patient data to make fast, informed decisions. Unfortunately, our existing healthcare ecosystem has evolved into a collection of data silos that have, over the years, multiplied because of legacy healthcare systems that have stacked on top of one another. These silos of data were constructed around intentional business decisions to hold data, making it harder for new entrants – both EHR platforms and practices.
Over the years, these silos have grown in size and volume, due in large part to the rising use of traditional electronic health records (EHRs) and concerns over data security, further isolating patient data. This has made it difficult for healthcare providers to share patient data with one another. It has also affected their ability to provide patients with the best care possible.
Today, healthcare organizations are more focused than ever before on delivering outstanding patient experiences. At the same time, they're using digital technologies to store, manage, track, and share patient data in alignment with a patient-first approach. This digital transformation in healthcare is leading organizations to identify and address data silos across their operations. Organizations are increasingly mandating from their technology platforms a solution for interoperability that would aggregate patient data that currently sits across EHRs from disparate legacy systems.
In tandem, modern EHR and health tech companies are building API-first, responsive infrastructure platforms that can scale and accommodate this new world of healthcare delivery.
How APIs Eliminate Data Silos in Healthcare
At their simplest, APIs allow disparate platforms to talk to each other, and depending on how these platforms have been built, the software becomes increasingly more powerful. In healthcare, an API makes it easy for healthcare providers to share patient data with each other, and across systems, making aggregate data available at the point of care.
For example, via an API for healthcare data, it is possible for data to flow automatically from one platform to another, and update a patient's health record. Historical encounters, diagnoses, medications, and treatment recommendations can all become available in real-time. Additionally, patient information, such as their healthcare benefits, can become accessible. A healthcare clinic can find out if a patient is covered for a specific procedure by pulling information from insurance portals.
Leveraging an API infrastructure can help a healthcare organization scale its operations without compromising data integrity. The infrastructure drives fast, secure, and efficient data-sharing between care providers. In doing so, the infrastructure removes data silos. Also, it empowers healthcare organizations to improve their patient care, lower their administrative costs, and boost their productivity – all common plagues to healthcare operations today.
Level Up Your Healthcare Operations with an API Infrastructure
Many healthcare organizations have EHRs built on top of disparate legacy systems. They often continue to stack systems on top of systems in the hopes of keeping pace with massive amounts of patient data. Yet, this creates complexity for healthcare providers when they try to retrieve patient data. They are limited to the data they have access to, versus the full breadth of the patient's historical health data and information – challenging the provider at the point of care. Requesting patient data from other health systems and care providers is a costly and sometimes futile endeavor.
An API connects a healthcare organization's disparate systems, to the point where they can seamlessly share information with one another. The API makes sure these systems are always able to talk to one another. This ensures a care provider can instantly access patient information, regardless of where it's stored. That way, a care provider can gather patient information in real-time, use it to analyze a patient's health history, and provide this individual with a high level of care.
Along with enhancing patient care, APIs can make a world of difference relative to administrative costs in healthcare, too.
Research indicates the U.S. healthcare system spent $60 billion on administrative tasks in 2022, up $18 billion year over year. Data entry remains one of the most prominent administrative tasks in healthcare, but it often presents problems for healthcare organizations and their patients.
Healthcare organizations hire personnel responsible for manual data entry tasks. Meanwhile, healthcare personnel may be required to re-enter data or move it from one system to another. These tasks are costly and time-consuming. They increase the risk of errors as well.
Through the utilization of APIs, a healthcare organization can maintain data integrity and accuracy across its systems. The API can be used across multiple systems, ensuring any data stored on these systems is updated and managed the same way, at all times. This reduces manual data entry tasks and frees up administrative staff to focus on other high-value tasks. Additionally, there is no risk of mistakes cropping up across large data sets.
Let's not forget about how APIs can address the staffing shortage in healthcare, either.
The staffing shortage in healthcare is not expected to improve soon. Healthcare organizations are competing for job candidates from a limited pool of talent. Some are willing to offer high salaries and other perks, while others lack the money and resources to keep pace.
A healthcare organization can use an API infrastructure to manage its data with its current staff. The infrastructure gives the organization everything it needs to track its data and update it as needed – while helping to alleviate other staffing challenges, such as burnout.
Moreover, an API infrastructure is simple to scale. Thus, as a healthcare organization grows, its API infrastructure can grow with it. The key takeaway remains that the use of a standard API infrastructure for healthcare data is paramount to achieving interoperability success across the industry as a whole.
Get Started with an API Infrastructure in Healthcare
New healthcare platforms are driving the next wave of healthcare innovation. They leverage API-first principles and empower healthcare organizations to implement API infrastructure across their operations. APIs make it easy for next-gen healthcare delivery organizations to build modern healthcare experiences, combat problems with electronic health records, and leverage partnerships with interoperability players to make patient data accessible.
From here, organizations can build long-term relationships with their clients, track client care and outcomes, and reduce time spent on back-office administration.
---
About Erica Jain
Erica Jain is the Chief Executive Officer and co-founder of Healthie, where she builds healthcare infrastructure to power virtual-first healthcare delivery. She works closely with digital health organizations to design solutions that deliver comprehensive and effective modern healthcare solutions. Previously, she was a Healthcare Consultant at The Boston Consulting Group and an Analyst at the Clinton Health Access Initiative. She is a graduate of Duke University with an BA in International Health Disparities and Infectious Diseases and finished her first year at the Wharton School at the University of Pennsylvania, as part of the Health Care Management Program.