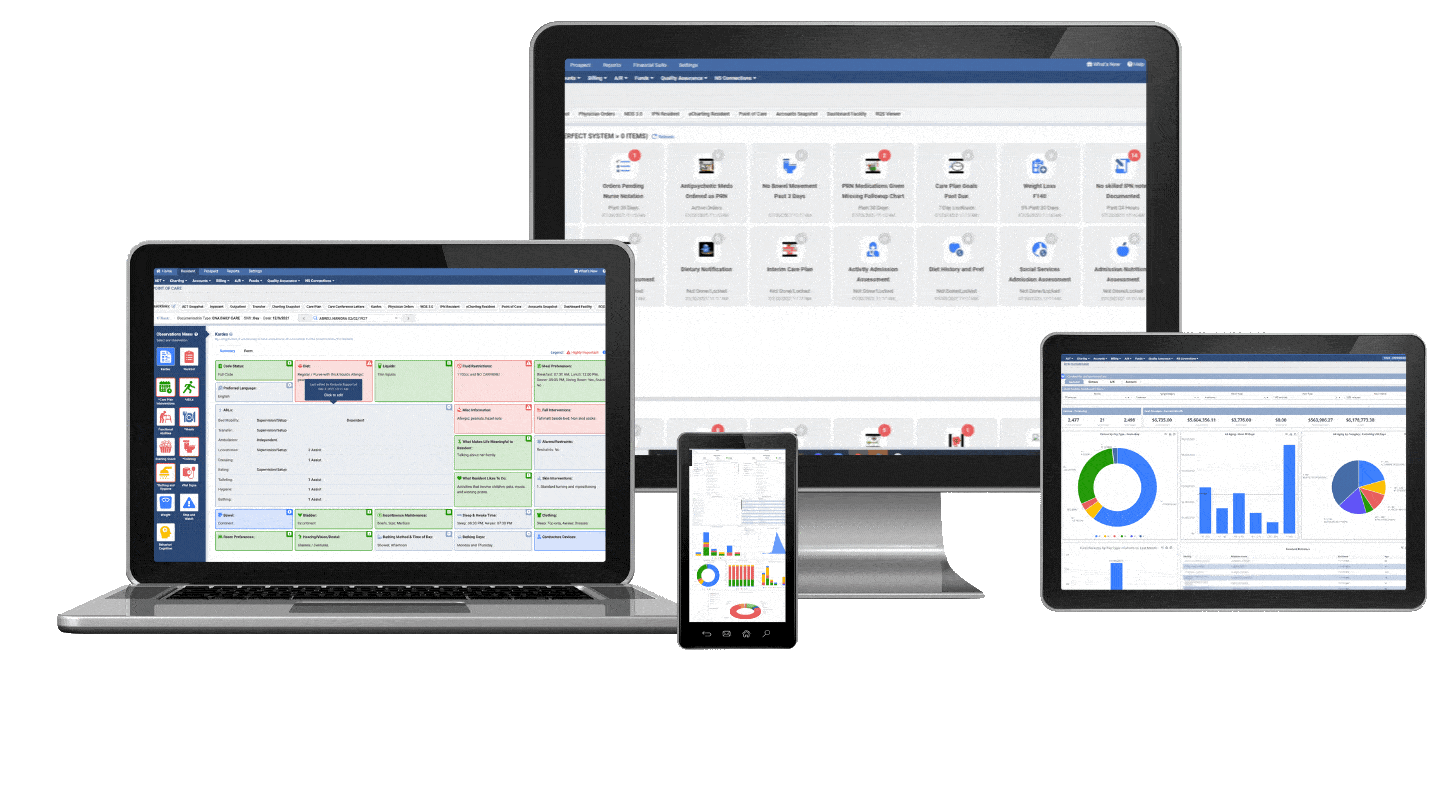 What You Should Know:
WellSky, a leading health and community care technology company, announced today that it has acquired Experience Care, an innovative technology company offering a suite of software solutions for post-acute and long-term care providers.
Experience Care has a proven track record with its leading electronic health record (EHR) platform NetSolutions, serving 150 long-term care clients with 850 facilities. The combination of the two firms will enable more providers to increase operational efficiencies, improve financial performance, and turn data into meaningful information that advances resident care—further establishing WellSky as a top technology partner for post-acute and long-term care providers.
Software Driven Solutions for Post-Acute and Long-Term Care Providers
"This is a transformational time for post-acute care providers. Workforce shortages, regulatory shifts, and changes to reimbursement can have a profound impact on care delivery," said WellSky CEO Bill Miller. "But it's also a time of great potential in our industry, and that's why it's important providers have a single, trusted technology partner with solutions that offer full visibility into the patient journey. With the addition of Experience Care, WellSky becomes a well-resourced and scalable intelligent care management partner for long-term care providers."
Seven out of 10 seniors who reach the age of 65 are projected to need long-term care before the end of their lives—meaning approximately 24 million Americans will require long-term care by 2030. Experience Care has built a powerful financial and clinical software solution that is integrated to streamline data management, save time, and deliver high quality care for skilled nursing, assisted living, and other long-term care facility residents. By joining with WellSky, Experience Care clients will be able to leverage WellSky's broad suite of solutions, leading network of providers, and tech-enabled services to better collaborate, facilitate seamless care transitions, and achieve successful outcomes for complex patient populations.
WellSky's deep experience in post-acute care is a natural fit with Experience Care's clinical and financial management capabilities. Together, the companies will further invest in care coordination, analytics, and interoperability to improve care and deliver advanced revenue cycle management solutions to strengthen reimbursement and overall financial performance. This better positions clients for success with value-based care models. Over time, Experience Care clients will also be able to connect to WellSky's network of more than 2,000 hospitals and 130,000 providers to improve collaboration and increase visibility to patients across care settings.
Barrett will lead the Experience Care team, and Experience Care clients will see no immediate changes to the services, insights, or support they are accustomed to receiving. WellSky and Experience Care will combine their expertise in post-acute and long-term care software and solutions to better serve the long-term care industry through enhanced solution innovation.