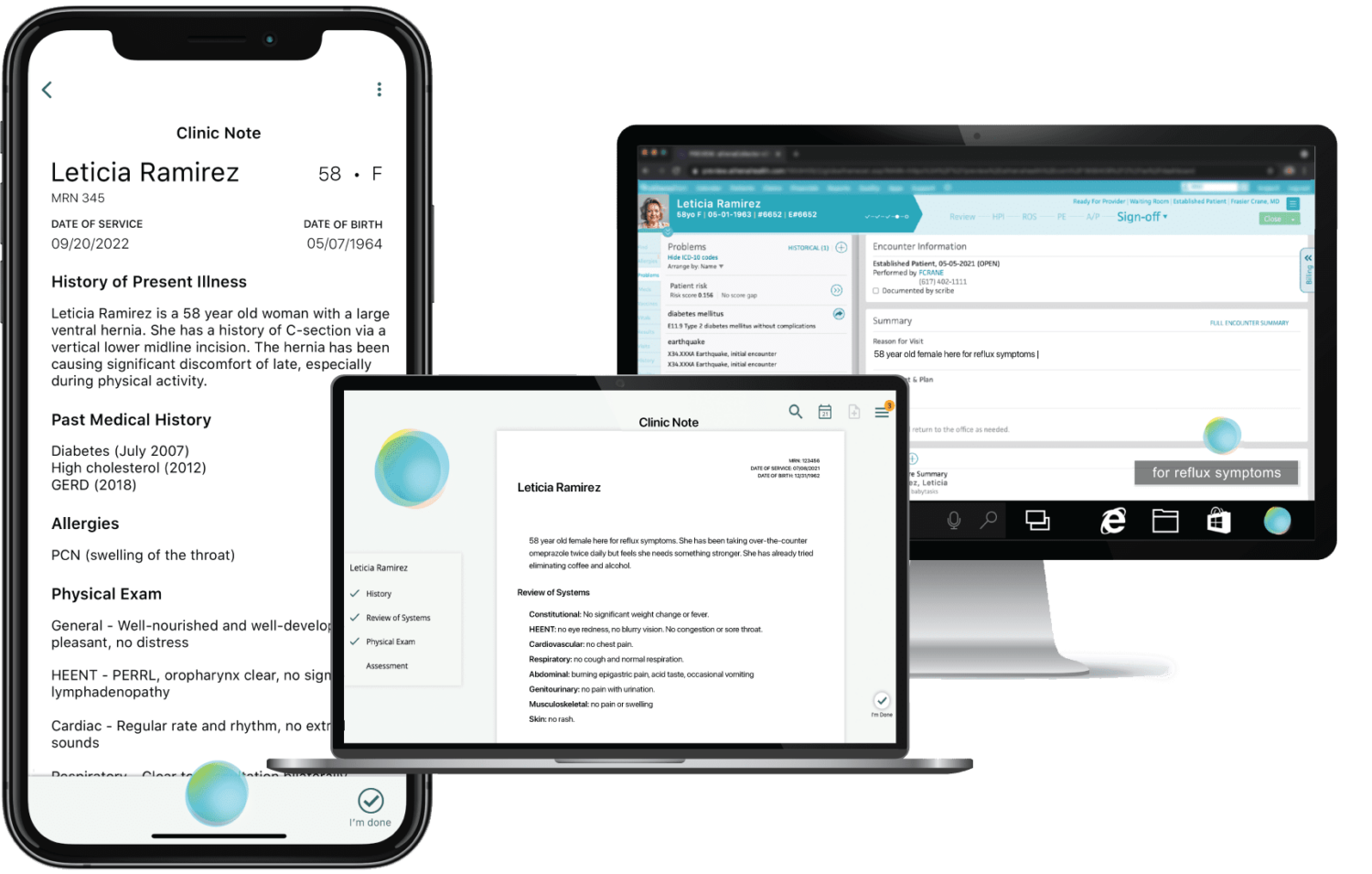 What You Should Know:
Building upon the introduction of bi-directional ambient sync for Epic, Suki, the leader in voice artificial intelligence (AI) technology for healthcare, is announcing a similar enhancement for Cerner.
The most recent iteration of Suki Assistant empowers Cerner users to expedite the creation of clinical documentation with greater ease and efficiency, thereby alleviating cognitive load and reducing documentation time. Through the utilization of ambient note-taking, along with dictation and intuitive commands, the generated documentation seamlessly integrates back into the system of record and automatically updates pertinent sections.
With bi-directional sync, users can work seamlessly across Cerner and Suki to start and complete their documentation, giving them incredible flexibility in their workflow. Users will now also be able to easily reference key patient chart data directly within Suki, making documenting more convenient and efficient. Finally, users will be able to view their previously signed Cerner notes and copy forward from these notes in Suki.
This announcement makes Suki the only AI-powered healthcare solution on the market that has enhanced ambient integration capabilities across multiple EHR systems including Epic and Athena. It builds on the success of Suki Assistant, which has already proven to reduce documentation time per note by 72%, and on the heels of a rapid series of product launches including Suki's ambient note generation capabilities. Suki's ambient mode leverages generative AI to listen to a patient-clinician conversation and automatically generates a note, and is currently being rolled out to all users.