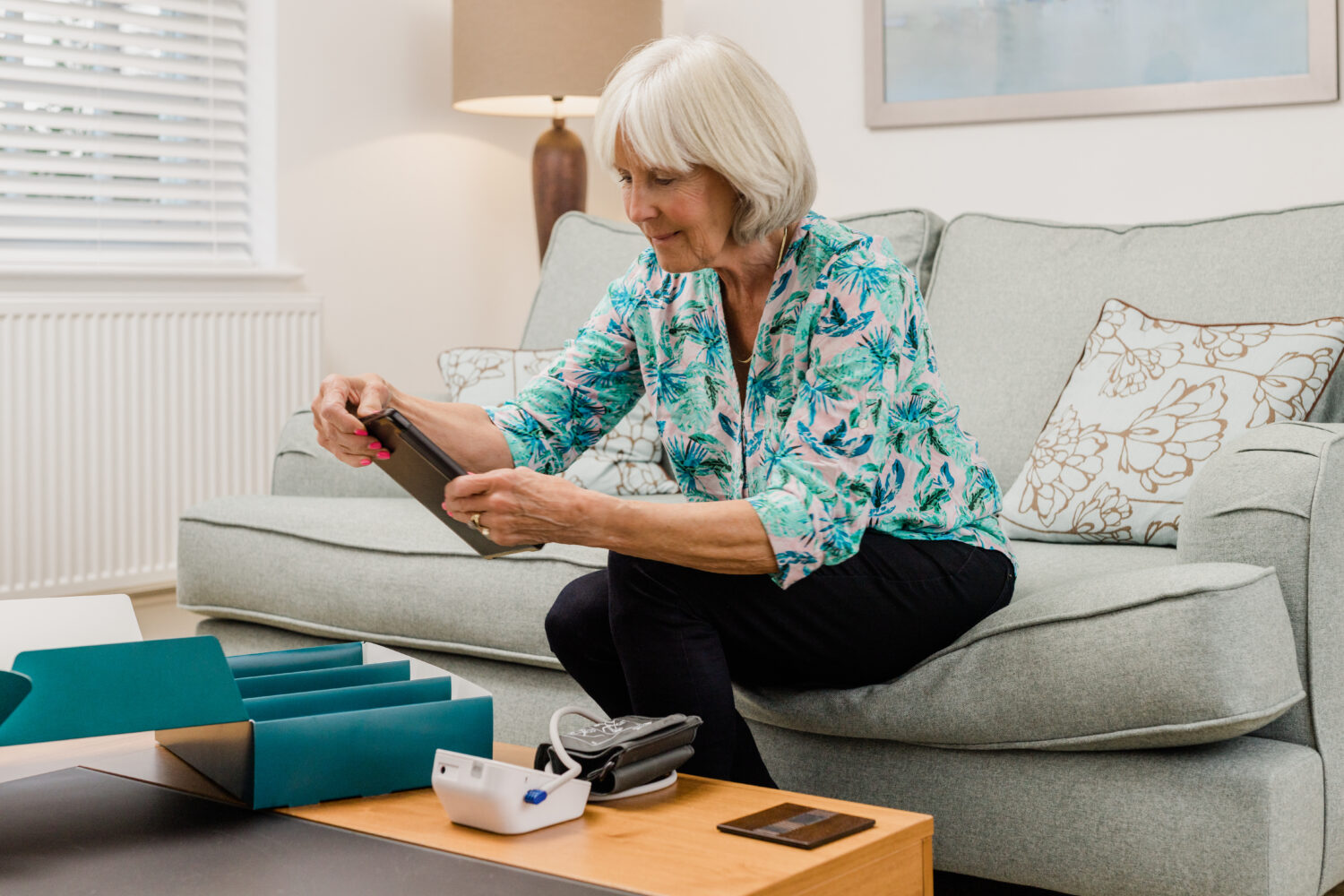 What You Should Know:
– London-based virtual ward technology provider Doccla today announced the acquisition of medically certified cloud-based platform OpenTeleHealth (OTH).
– Founded in 2015, OpenTelehealth is a universal cloud-based remote patient monitoring platform that enables patients to measure health data at home, using an app and a wide range of medical measurement devices. Doctors can view patient data on a web portal.
– Doccla has swiftly become the leading virtual ward provider to the British NHS and is now present within dozens of NHS trusts, with a patient compliance rate of over 95% and an independently verified saving for the NHS of £3 for every £1 spent on Doccla.
Leading Europe Virtual Hospital
The acquisition immediately expands Doccla's global presence, meaning the company now has clients in 13 countries (10 in Europe), with almost 10,000 patients under active monitoring. It is a significant step for Doccla and marks the point at which the company progresses to become Europe's virtual hospital. Notably, Doccla will immediately work with existing OTH clients, which include Siemens Healthineers in Scandinavia and TeleCare North – the biggest telehealth programme in Denmark, that was established in 2013.
"Doccla and OTH have worked together for an extended period of time and I am delighted to take the next step in our relationship. We have found them a terrific and valuable partner since our founding, and our coming together means we can move at an even greater pace – to the benefit of patient outcomes across Europe. Doccla was founded in 2019 as a research project with the British NHS, and we're now present in one in three UK healthcare systems, 10 European markets, and serve almost 10,000 patients; with some 4 million patient days monitored. We are now Europe's leading virtual hospital and are looking forward to continuing to positively impact patient outcomes across the continent," said Doccla CEO and co-founder Dag Larsson
Post-Acquisition Plans & Impact
As part of the acquisition, Doccla will continue using OTH's technology (as they have done for several years) and develop one of the world's most reliable and flexible remote patient monitoring platforms. Crucially, the acquisition closes the loop and means Doccla's category-leading patient outcomes can be taken to new markets. As the first CQC-registered (CQC is the independent regulator of health and social care in England) virtual ward provider in the UK, Doccla is regulated the same as any hospital or GP practice. This enables Doccla to use its own team of clinicians to plug-in and support healthcare workers, providing additional capacity and care for patients. OTH's workforce will become part of Doccla, and in Europe, Doccla is now active in: Austria, Denmark, Finland, Germany, Italy, Norway, Slovenia, Spain, Sweden, and the UK. Outside of Europe, Doccla is now present in Singapore, also through the acquisition.
Doccla Background
Doccla's virtual ward technology is designed to keep patients at home and out of hospital, whilst still being closely digitally monitored by healthcare professionals. Launched in the UK during the pandemic, Doccla was created following the unexpected heart attack of its founder, Martin Ratz, who soon realised the immense benefits of virtual ward and monitoring technology to patients and healthcare systems. Patients receiving care through the virtual ward service are given a tailor-made box of equipment, which includes a pre-configured smartphone. The box also includes wearable medical devices that, depending on a person's needs, can measure heart rate, respiration rate, body temperature, blood oxygen levels, blood pressure and a range of other vital signs. The Doccla system covers over 40 clinical pathways and can be deployed within a few weeks.