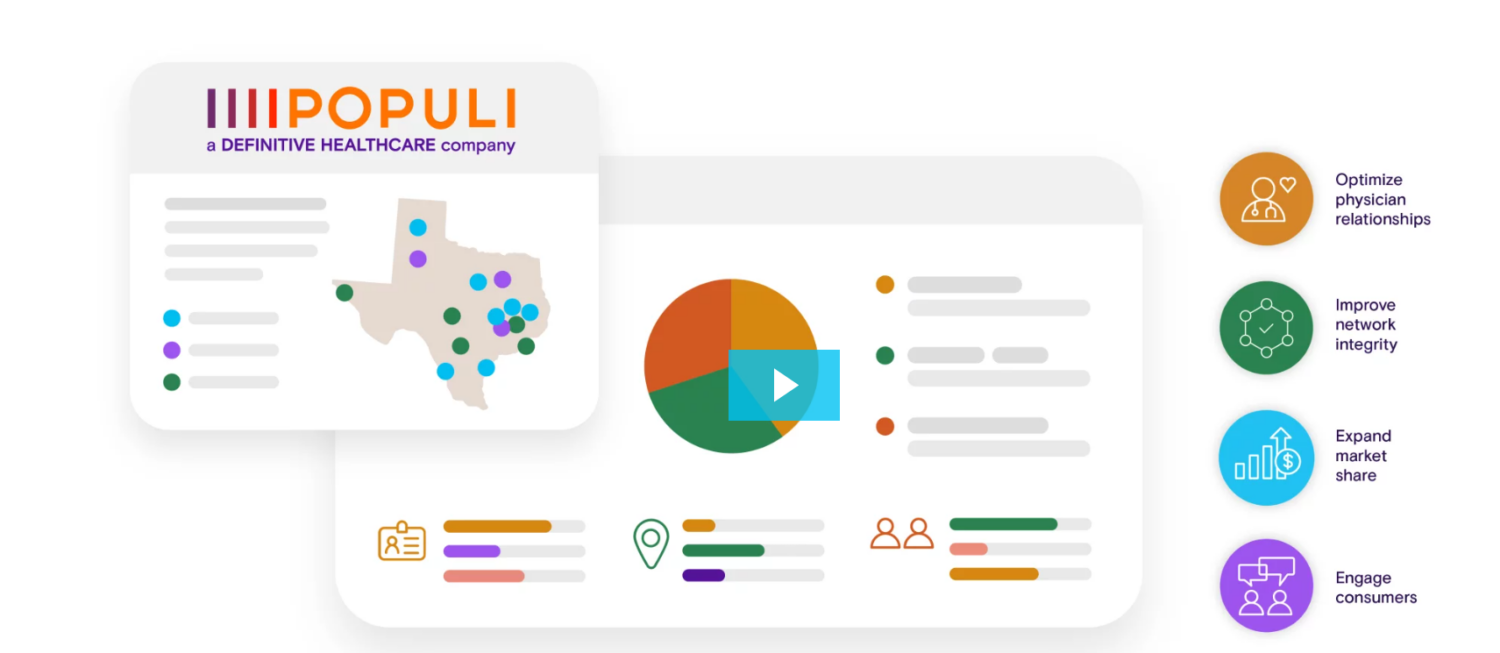 What You Should Know:
Definitive Healthcare acquires Populi, a provider of healthcare commercial intelligence for providers for $52M in cash, subject to working capital adjustments, with the potential for additional consideration contingent upon the achievement of certain performance-based milestones in 2024 and 2025.
Founded in 2020, Populi delivers healthcare commercial intelligence for the provider market, serving some of the country's largest healthcare systems, including the University of Pennsylvania Health System and Henry Ford Health.
Populi Background
Populi's product suites include:
Provider Intelligence: Helps organizations assess network integrity, understand patient outmigration, and target providers.
Market Intelligence: Enables organizations to analyze market size and share, understand patient utilization of services, and gain competitive insights.
Population Intelligence: Helps organizations segment and target consumer audiences, build campaigns, match and append patient records, and implement digital activation.
Acquisition Benefits
The acquisition of Populi strengthens Definitive Healthcare's top-ranked Atlas Dataset with new data assets and additions to claims data, including medical and hospital records, along with consumer-level data and social determinants of health. With this new data from Populi, multiple departments across an organization can gain even deeper intelligence about their market.
In addition to the provider-focused dataset and analytics, Populi has a self-service portal and purpose-built tech stack that includes API and connector technology. Populi can easily and quickly deliver analytics to clients' internal systems such as Salesforce, Tableau, and AWS. Populi's dynamic technology allows clients to easily customize visuals by geography, timeframe, service lines, procedure codes, providers, and patient cohort, so they can understand their market at every level.
"Populi provides the dynamic, highly visual commercial intelligence that healthcare organizations need to grow," said Robert Musslewhite, CEO of Definitive Healthcare. "Our acquisition strategy is to find companies that either provide a new set of proprietary data to enhance our overall offering or provide a new capability to leverage our existing data in new use cases. Populi checks both boxes, and we're thrilled to have them join the Definitive Healthcare team."