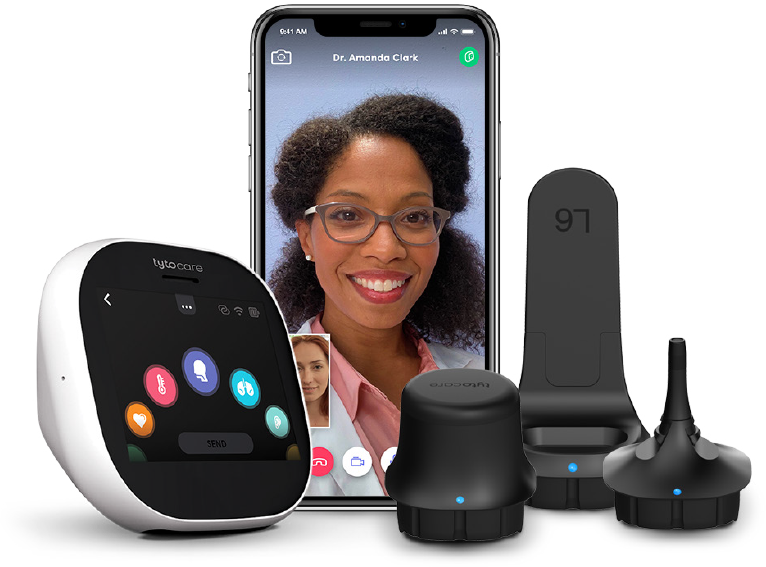 What You Should Know:
Virtual care TytoCare secures $49M in additional growth funding for their Series D round led by global software investor Insight Partners, which also led TytoCare's previous round. Notably, the round includes new investors, including MemorialCare — a leading California health system — as well as two major pension funds, Healthcare of Ontario Pension Plan (HOOPP) and Clal. This investment brings their total funding to $205M.
The virtual care company will use this funding to advance its capabilities to manage chronic conditions. TytoCare's Home Smart Clinic is an FDA-cleared handheld remote exam device that actually listens to your chest to better monitor asthma symptoms.
New Asthma Module
For its first longitudinal care module, TytoCare builds on this year's FDA clearance of the AI-powered Tyto Insights™ for Wheeze Detection, by launching a new asthma module that broadens the Home Smart Clinic's capabilities to address the needs of asthma patients in addition to the episodic support it provides for the whole family. This module includes routine self-management tools for family members with asthma to stay on top of their condition, with questionnaires, reminders, and a personalized diary, as well as flare-up support leveraging Tyto Insights™ for Wheeze Detection and urgent doctor visits with remote exams. With asthma leading to 1.7 million emergency department (ED) visits, 13.8 million missed school days, and costing Americans more than $50 billion per year, this first longitudinal module ties into the Home Smart Clinic's ability to reduce costs and improve quality care.
TytoCare will use the funding to further develop novel uses of AI in diagnostic support and remote exam assistance. In particular, TytoCare will advance the Home Smart Clinic's longitudinal care capabilities to help families manage conditions that need more than episodic, acute care visits.
"Virtual care has shown great promise, but audio-video options still fail to deliver the value of a doctor's appointment and ultimately earn the trust of patients. As TytoCare continues to grow, we hope to help more people experience clinic-quality care from home, and help unlock the potential of remote care," said Dedi Gilad, Co-Founder and CEO of TytoCare. "This new funding will allow us to deepen TytoCare's offerings as we continue to roll out our Home Smart Clinic and develop next-generation AI capabilities."