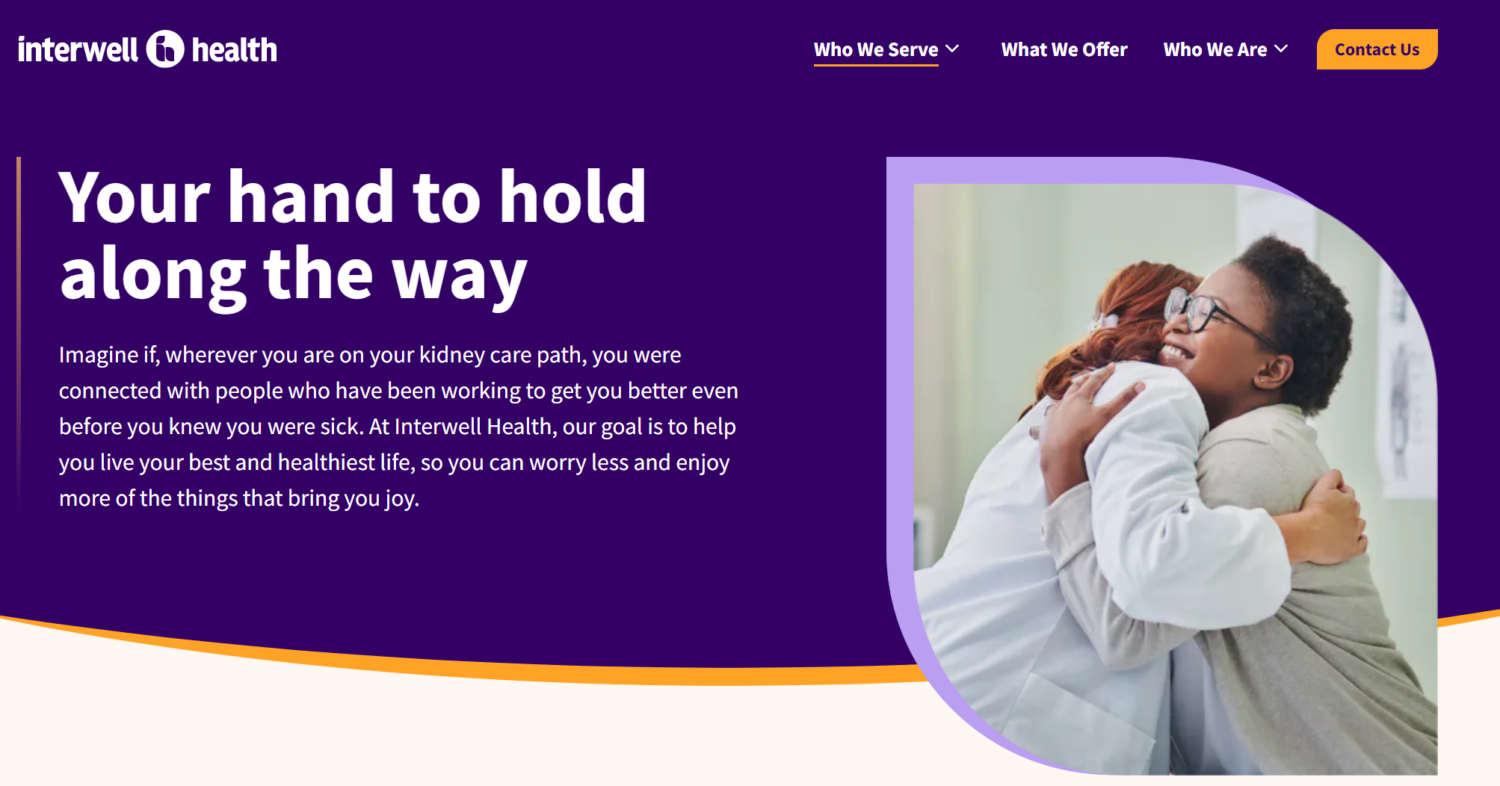 What You Should Know:
Interwell Health, a value-based kidney care company, has recently expanded its network with more than 20 new physician practices–supporting the shift to more value-based kidney care.
The Interwell Health provider network now includes 1,700 nephrologists from across the country who are aligned with its mission to reimagine kidney care and help people with chronic kidney disease (CKD) live healthier lives.
These 135 practices range from large to small, rural to urban, and span 38 states nationwide. Interwell helps these practices succeed in value-based care agreements with regional and national payers, and the company is also the largest participant in the government's innovative kidney care payment models.
Value-Based Kidney Care Network Partners
Some of the 20+ new practices that have joined the Interwell Heath network include:
Caritas Medical Center (Georgia)
Columbus Nephrology (Ohio)
Commonwealth Nephrology Associates (Massachusetts)
Eastside Premier Nephrology & Hypertension PC (Georgia)
Fox Valley Nephrology (Wisconsin)
Hypertension, Nephrology, Dialysis, and Transplantation LLC (Alabama)
The Kidney Group (Ohio)
Metro Renal (Missouri)
Nephrology Associates of Central Maine (Maine)
Nephrology Associates of Tidewater LTD (Virginia)
Nephrology and Hypertension Associates LTD (Mississippi)
Portsmouth Nephrology (Virginia)
Queens Nephrology Associates (New York)

aka New York Kidney Physicians PLCC

Randolph Medical & Renal Associates PA (New Jersey)
Salerno Medical Associates (New Jersey)
Interwell Health supports physician practices by embedding care coordinators in the practice, providing personalized patient education, leveraging proprietary predictive models, and offering the leading nephrology-specific electronic health record technology. The company's practice resources team helps streamline value-based workflows so nephrologists can focus on patient care. In addition, Interwell's holistic care team of social workers, nurses, dietitians, and pharmacists support patients between doctor visits.