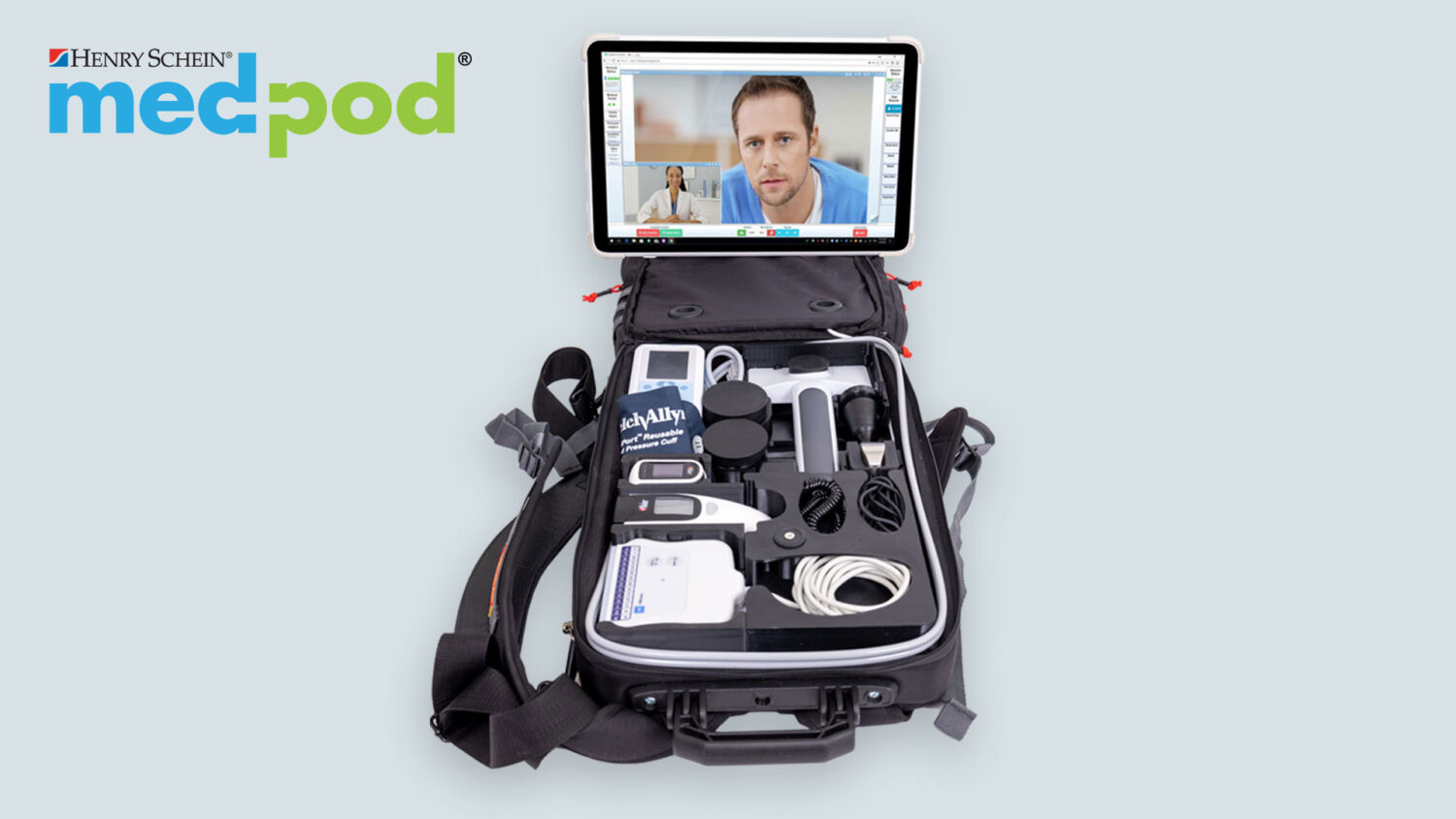 What You Should Know:
Henry Schein Medical, the U.S. medical business of Henry Schein, Inc., and Medpod Inc. launches Medpac – a lightweight, portable telediagnostic solution that allows health care providers to offer comprehensive professional care regardless of location, helping to bridge the gap between remote telemedicine consultations and in-person office visits.
Exclusively distributed by Henry Schein Medical, Medpac is suitable for a range of applications, including ambulatory surgery centers, emergency medical services, expansion of off-site point of care, health professional storage areas, house calls, military, schools, and worksites.
Set of Telediagnostic Devices
A compact, backpack version of Medpod Inc.'s MobileDoc, Medpac houses a set of telediagnostic devices, enabling health care providers to conduct examinations remotely. Equipped with the latest technology, the solution allows for real-time video and audio, as well as clinical and lab data streaming, optimized for both cellular and Wi-Fi networks. Its connectivity capabilities help facilitate continuous patient monitoring and enable access to essential medical data, enhancing the quality of care delivered. Within Medpac, health care providers will find a selection of medical instruments along with an exam camera, a tablet available in a 12 or 17-inch screen, hot-swappable batteries, and a headphone jack for stethoscope monitoring.
"Medpod Inc. is proud to introduce Medpac, a game-changing and even more portable version of our MobileDoc solution," said Jack Tawil, Chairman and CEO at Medpod Inc. "Medpod's goal has always been to mobilize health care delivery. Engineered with years of both provider and patient feedback, and following an intense design process, our engineers have managed to pack significant diagnostic capabilities into a backpack that only a few short years ago required a utility truck to transport."