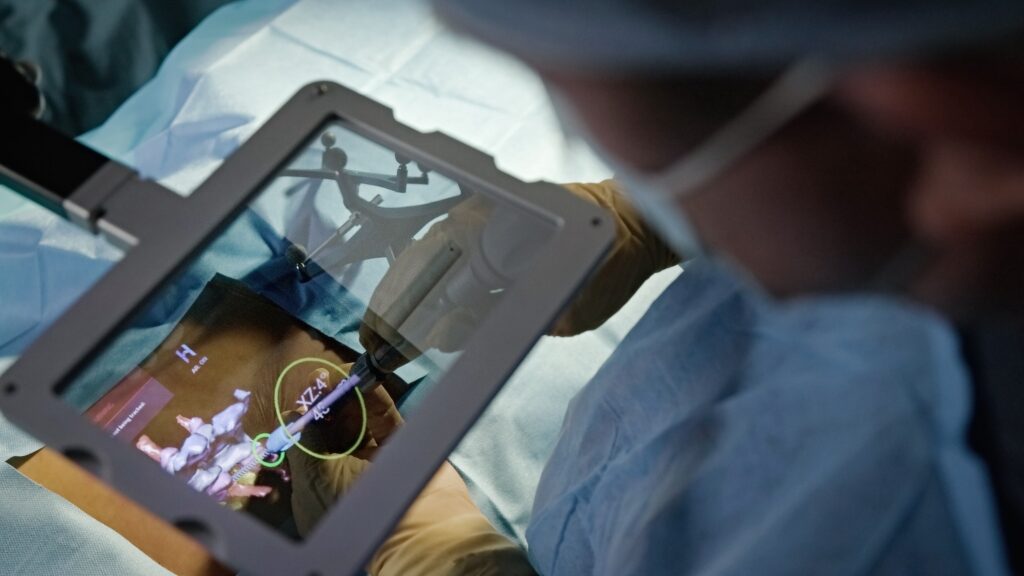 What You Should Know:
– Augmedics, a provider of augmented reality (AR) surgical navigation, announced it has been named the successful bidder for the digital health assets of Surgalign and Holo Surgical following a competitive auction process.
– Augmedics's bid for the digital health assets consists of a cash purchase price of $900,000 and the assumption of certain liabilities, as set forth in the asset purchase agreement. The sale will close pending approval by the Bankruptcy Court at a hearing set for August 8, 2023.
– The acquisition will further strengthen the company's AR and AI portfolio with intellectual property and other digital health assets.
HOLO Portal™ Surgical Guidance Augments the Surgical Workflow
Surgalign's HOLO Portal surgical guidance incorporates HOLO AI technology with a unique augmented reality (AR) interface to enhance intraoperative image-based navigation with AI-driven insights. HOLO Portal software displays the surgical plan intraoperatively through the interactive AR display and provides a 3D guidance overlay on the patient's anatomy. 3D trajectory and targeting are superimposed on surgical instruments in real-time within the surgical field. This innovative design may reduce the surgeon's cognitive load by providing intuitive guidance that allows the surgeon to keep focus on the surgical field – no bulky headset required.