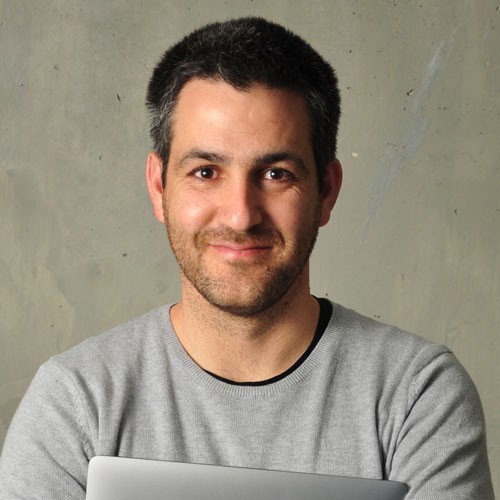 We are at an interesting crossroads when it comes to pharma and digital health. Several years after the first iteration of digital patient solutions was initially launched, many pharma companies are taking a step back to strategically evaluate how they have performed in practice and the impact they have had on both patient and business outcomes.
Unfortunately, many platforms that pharma companies have either integrated within existing platforms or built have failed to meet those needs – for instance, only about 3% of patients currently take advantage of digital solutions. One possible reason is that when pharma companies first developed solutions, many bought a pre-constructed platform with a generic infrastructure, or tried to build solutions on their own. This resulted in programs that were poorly integrated and too broad, ultimately creating a clunky user experience, among many other challenges like taking a long time to build, being non-compliant with regulatory standards, and overall functionality issues. 
Many pharma companies are turning to vendors who can create more customized, personalized, and interoperable solutions to support patients throughout their medication journeys. As you reevaluate your current program and consider working with a partner, here are the five questions you should be asking to ensure your investment will be worth it.
1. How many platforms/solutions have they built thus far?
Knowing the level of experience of your partner organization is key to understanding the value they bring to you. Asking how many customers they have worked with, in addition to how many integrations they have done, will give you insight into whether or not they can seamlessly work within your existing system and the technologies your team is already using.
2. Are they willing to be flexible?
Every pharma company has their own goals, and each therapeutic requires a different level of patient support. Working with a partner who understands these needs and can offer customizable solutions will be key to creating an effective platform.
3. How do they handle scalability?
The number of customers they have worked with is one thing, but understanding how they have been able to scale those programs is perhaps even more important. Can they provide examples of programs that they have scaled globally? You should also inquire about how many patients are coming into the backend of their system every day. If they are able to handle high and growing volumes of patients, you'll get a good idea of whether or not you'll be able to work with them in the long term.
4. How are they monitoring the integrations?
A bad user experience can completely destroy a digital program, so you want to work with a partner who is constantly checking for bugs and glitches – and catching them before the users. You should always ask what their monitoring process looks like, and how often they are doing it.
5. How fast can they get the integrations up and running?
Without the proper documentation, regulatory background, and infrastructure in place, it can take a long time – sometimes years – to develop a program. Working with a partner that can put a program together on time, not to mention on budget, is critical to a program's success.
The value of good partner
In addition to the back-end benefits that a good technology partner can provide, like seamless integration, go-to-market efficiency, SaMD capabilities, customization, and meeting regulatory standards, there are also many benefits for the front-end user – the patient – too.
The first of which is that patients can get started in programs more easily and quickly. Getting patients to sign up for these programs in the first place can be a hurdle, so making the onboarding process simple is key to encouraging participation. Interoperable programs also allow for easier document sharing, speeding up the approval process for patients to get started in these programs. The quicker patients can get started, the more motivated they will be to participate.
Integrated programs also allow for more frequent and comprehensive communication between patients and support staff. This ensures all patient questions are answered and their needs are met, leading to better engagement and adherence, and ultimately healthier patients. Working with the right partner can help you greatly improve patient outcomes.
At the same time, support staff will have more insights into the patient's behavior. They'll know if a patient forgot to fill a prescription or missed a dose, enabling quicker interventions to help patients stay on track. This information can also be used by pharma companies and providers to provide more personalized care, and even guide future treatment plans for other patients. 
Conclusion
Digital pharma solutions can be incredibly valuable resources for pharma companies, patients, and providers. Working with a highly experienced technology partner that can create a well-integrated program will be key to capitalizing on their value. Investment in a good partner will not only drive revenue, but it will also increase patient engagement, improve patient adherence (thus increasing Rx revenue), and can even provide a synergistic patient experience with patient support services or patient monitoring – ultimately contributing to improved patient outcomes. By asking these questions, you can ensure your investment will reap the benefits.
---
About Rotem Shor
Rotem Shor is the co-founder and Chief Technology Officer at Medisafe, a leading digital health company specializing in medication engagement. At Medisafe, Rotem leads the product and R&D teams in the development of innovative solutions for the Medisafe platform, while also collaborating with the business team to align our technical capabilities with the company's overall strategy and objectives.