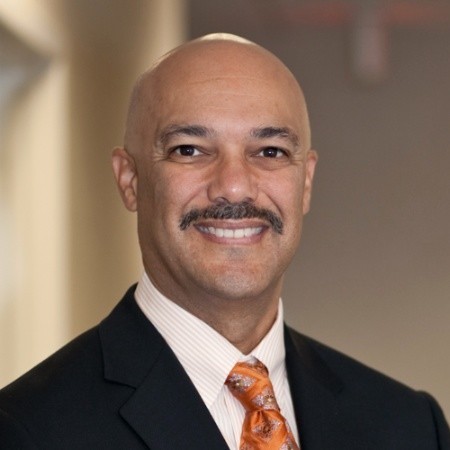 The headline-grabbing emergence of generative AI platforms, such as ChatGPT, BARD and BingGPT, has forced leaders across all verticals to ask, "What can we optimize with AI?" The AI chatbots remain in early stages of their development, but they have shown enough promise to suggest their full arrival is imminent. Every industry is currently weighing the best way to deploy AI, and that includes healthcare, where efficiency and improved workflows can make a tangible impact on the care that patients receive.
We are already seeing AI influence certain areas of care, including diagnosing diseases more efficiently. One such example comes from my specialty of ophthalmology, where Google has developed an AI-powered diagnostic exam for diabetic retinopathy. But there are still many potential AI applications that can disrupt the industry and one stands out: expediting the prior authorization process.
The current state of prior authorization
The prior authorization process has many inefficiencies that can lead to negative patient outcomes and frustration among physicians. It requires physicians to submit supporting documentation to insurers that explains why they are prescribing a certain medication or calling for a diagnostic test, and even with the proper documentation and sound reasoning, insurers can deny claims for myriad reasons. Health plans wield prior authorization as a tactic to avoid paying for expensive medications or tests when they deem them unnecessary, and it has created an administrative burden that directly impacts patient care.
A 2022 AMA survey found that 94% of physicians reported care delays associated with prior authorization, and 80% said these requirements can at least sometimes lead to patients abandoning treatments. Many patients act as their own care coordinator, and the repeated phone calls and requests for medical documentation can become too burdensome to handle while also managing an illness. Additionally, 33% of physicians reported the prior authorization process has led to a serious adverse event for a patient in their care. This process is not only an administrative obstacle, but one that can have severe effects on patient outcomes.
The impact of prior authorization's pain points is now rippling beyond the walls of hospitals and clinics. Lawmakers are well aware of the negative impacts of prior authorization and have attempted to address it through legislation. Last year, Congress introduced the GOLD CARD Act, which exempts some physicians from Medicare Advantage plan prior authorizations. If a physician received approval on at least 90% of their prior authorization requests in the preceding 12 months, they could forgo the prior authorization process. It marks one positive step toward expediency, but there is room for much more change.
How AI will improve prior authorization
Prior authorization is ripe for AI disruption because it involves administrative work that generative AI, like ChatGPT, could streamline. Currently, prior authorization is a subjective and opaque area of healthcare where human error too often influences decisions about which drugs receive coverage approvals and which ones receive denials.
Prior authorization also generates an exceptional amount of paperwork that falls on clinical staff and physicians. Over a third of physicians have a staff member who exclusively works on prior authorization due the administrative strain it has on practices. In some cases, it can take upwards of a week to complete one approval. Generative AI offers an advantage because it can pull specific information from enormous amounts of data instantly – a major benefit for patients whose condition may deteriorate while they wait for coverage approvals.
Through machine learning, an AI model could process large amounts of data about therapies on a drug formulary to "learn" which medications are appropriate for specific patients and their disease state. In theory, a deep understanding of the drug formulary and use cases for each drug should create a more objective and transparent process that's rooted in data and saves time for all stakeholders. Erroneously denied claims set off a cascade of communications for the appeal process that can involve physicians, pharmacists, patients and insurers. AI can help to prevent the chain of phone calls and emails between those stakeholders and expedite time to treatment.
Prior authorization has become burdensome to the point of making a tangible impact on patient care and we must be proactive about finding solutions for its inefficiencies. While the actual application of generative AI is far from matching the hype around it today, the elements of prior authorization that make it inefficient are the exact kinds of functions that generative AI is built to solve. AI will eventually play a role in helping patients start therapy sooner and improving their outcomes by making prior authorization more efficient.
---
About Michael Rivers
Michael Rivers, MD is the sr. medical director of ophthalmology at the healthcare software solutions company ModMed, in Boca Raton, Fla. He was a practicing ophthalmologist, partner and board member at RGW in Washington, DC, from 1991 until 2017.