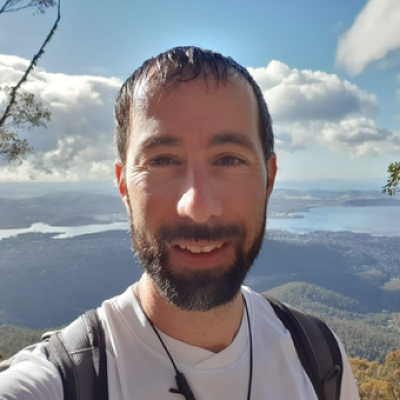 The latest report from the Office of Civil Rights (OCR) reveals a concerning trend: HIPAA violations and data breaches are drastically increasing.
According to the report, HIPAA violations surged by 39% between 2017 and 2021 and the number of large healthcare data breaches (those affecting 500 or more records) rose by 58%. More than 5,000 incidents were reported, compromising more than 382 million healthcare records and surpassing the population of the United States by 1.2 times. Small data breaches increased by 5.4% over the same time period.
From electronic health records (EHRs) to medical billing information, patient data is critical for providing quality healthcare services and accounts for one-third of the world's data. Yet, the healthcare sector still struggles in safeguarding this data and staying compliant with HIPAA amid the growing threat of cyber attacks and breaches.
HIPAA Compliance Complexity
Complying with HIPAA regulations adds a layer of complexity to healthcare data security. The HIPAA Security Rule, established in 2003, sets strict requirements for safeguarding electronic personal health information (ePHI), including administrative, physical, and technical safeguards. Compliance with the Security Rule is crucial for maintaining the confidentiality, integrity, and availability of patient data.
Failure to comply with the Security Rule can result in penalties that go beyond monetary fines – non-compliant organizations may face reputational damage and harm to their brand. However, the Security Rule's complex nature makes it challenging for healthcare organizations to achieve and maintain compliance. These challenges include:
Fully understanding the scope of the Security Rule, which includes conducting a risk analysis, implementing security measures, and developing policies and procedures, among other criteria.
Acquiring the budget and resources needed to adhere to the Security Rule's comprehensive requirements.
Keeping up with rapid technological advancements and ensuring that all new systems comply with the Security Rule in light of the industry's rapid digital transformation.
Implementing robust access controls, conducting thorough training, and enforcing strict security policies to mitigate the risks associated with insider threats and human error.
Ensuring that all business associates, such as vendors, contractors, and third-party service providers, also have appropriate safeguards in place to protect ePHI.
To overcome these challenges, healthcare organizations need to prioritize data security and invest in the necessary resources to ensure that their processes align with the requirements of the HIPAA Security Rule.
Overcoming ePHI Security Challenges
Securing healthcare data and maintaining HIPAA compliance is complex, but healthcare organizations can take steps to prioritize robust data security processes and safeguard ePHI.
Here are 5 strategies:
Establish comprehensive security policies: Outline security protocols and regularly review and update these policies to reflect the changing threat and regulatory landscapes. An incident response plan is an important element to have in place so that organizations can effectively respond to and mitigate data breaches or security incidents if they do occur. Also, stay up-to-date on the latest security best practices and keep any software and hardware updated with the latest patches.
Conduct regular risk assessments: Regular risk assessments can help identify vulnerabilities and apply appropriate security measures promptly to prevent potential data breaches and strengthen the overall security posture of the organization.
Implement appropriate access controls: Healthcare professionals require timely access to patient information to provide quality care, but granting excessive access can increase the risk of insider threats and human error. One of the most important steps to reduce data security risk is restricting access to ePHI to only those authorized staff who need it for their jobs. Healthcare organizations should implement strong access controls, including role-based access and multi-factor authentication to ensure that only authorized personnel have access to patient data.
Invest in robust cybersecurity measures: Measures such as firewalls, encryption, intrusion detection systems, and regular security audits can better protect patient data. Encrypting ePHI on all storage devices, networks, and communication channels can protect it from being accessed, intercepted, or tampered with by malicious actors. Regularly reviewing and updating cybersecurity protocols is vital to ensure the effectiveness of these measures and stay compliant with HIPAA requirements.
Conduct security awareness training: Training and educating staff members on data security best practices is also paramount in preventing HIPAA violations. Human error and lack of awareness are common causes of data breaches in healthcare. All employees, including clinical and non-clinical staff, should undergo comprehensive training on data security policies, procedures, and guidelines to reinforce good security hygiene and stay vigilant against potential threats.
In addition to the technical and procedural measures outlined above, it is also important for healthcare organizations to carefully vet any vendors they partner with to ensure that their solutions are secure and compliant. It will be easier to adhere to the HIPAA Security Rule with data security strategies like these in place.
Safeguarding patient data, keeping up with the evolving regulatory landscape, and ensuring ongoing compliance can be daunting. The complexity of adhering to the HIPAA Security Rule, combined with the growing threat of cyber attacks and breaches, creates a constant struggle for healthcare organizations.
Ensuring the security and privacy of healthcare data is a continuous process that requires ongoing vigilance. However, with proper planning and a strong commitment to data security, healthcare organizations can get to the root of these challenges and ensure the protection of patient data while complying with HIPAA regulations.
---
About Ben Herzberg
Ben Herzberg is the Chief Scientist of Satori Cyber. The Satori data security platform seamlessly integrates into any environment to automate access controls and deliver complete data-flow visibility utilizing activity-based discovery and classification. Prior to Satori, Ben was the Director of Threat Research at Imperva, leading teams of data scientists and security researchers in the field of application and data security.