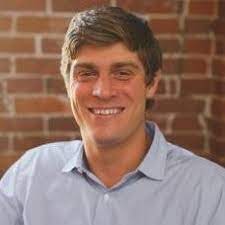 Health plans have an incredible opportunity to make a positive impact on the health and well-being of Medicare beneficiaries. It's a responsibility that should not be taken lightly. One way health plans can ensure they're providing the best possible care to members is to focus on improving CMS Star Ratings.
CMS Star Ratings help Medicare consumers compare the quality of Medicare health and drug plans so they can make the most informed decisions. Improving Star Ratings can help health plans retain members and attract new ones. Raising your Star Ratings from 3.5 to 4.5 stars could also increase CMS rebates by as much as 45%. And, most importantly, it can help plans provide the best care to those who need it the most.
Here are three steps that can help health plans improve CMS Star Ratings, while also demonstrating a commitment to providing empathetic care for health plan members:
1. Deliver personalized, omnichannel support to help members stay healthy
One of the biggest challenges facing health plans today is engaging patients in their own care. Members want options for convenient, omnichannel support for managing their health. They want to be able to respond on their own time and access more frequent care support and guidance than is available during intermittent phone calls.
Health plans have a responsibility to provide members with personalized, long-term health management support that meets their unique needs. By doing so, plans can help members stay healthy and prevent potential health complications. Plans can also earn higher Star Ratings by improving on the "staying healthy" category, which covers screening tests and vaccines.
Plans should consider using digital care management tools to empower members to schedule visits, track their health data, and take advantage of other preventative measures such as screenings and vaccines. By providing value upfront, plans can engage members in their health and help them meet their own health goals.
2. Support the whole person to help members manage chronic conditions
Chronic conditions are prevalent among Medicare beneficiaries. To improve Star Ratings, it is crucial for plans to provide personalized, long-term health management support that addresses social and clinical determinant needs, as well as comorbidities.
Health plans must support the whole person, not just the chronic condition. This means addressing lifestyle and socioeconomic factors that are critical to improving health. By taking a holistic approach to care, plans can help members manage their chronic conditions more effectively and prevent potential health complications.
Consider using digital surveys to screen for social determinants of health such as transportation, finances, and physical safety. Use that information to deliver personalized health education tailored to those social needs, combined with clinical education, to help members understand how lifestyle changes have a positive and direct impact on health.
To support comorbid conditions, consider offering digital care programs for conditions such as diabetes, COPD, asthma, transitional care, and behavioral health. By providing comprehensive support to members, plans can help them feel more engaged in their care programs and improve Star Ratings for chronic disease management.
3. Make the system easier to navigate to improve the member experience
Many Medicare beneficiaries have complex healthcare needs, and navigating the healthcare system can be overwhelming for them. To improve the member experience and Star Ratings, health plans should consider implementing a coordinated, one-stop experience for members.
This can be achieved through a digital advocacy approach that eases or eliminates major obstacles for members such as appointment booking, finding a provider, and verifying healthcare coverage. By providing a single resource to address diverse needs, plans can help members feel more supported and empowered to make the best healthcare decisions.
Member advocates should always be available by a mobile app to develop long-term, trusting relationships with plan members. They can help match members to healthcare resources, like specialists and transportation. By making the healthcare system easier to navigate, plans can improve Star Ratings and help members receive the care they need to live healthy, fulfilling lives.
Improving CMS Star Ratings is essential for health plan success. But it's not just about improving scores; it's about demonstrating a commitment to providing compassionate, empathetic care to those who need it the most.
By delivering personalized omnichannel support, supporting the whole person, and making the system easier to navigate, plans can help members stay healthy, manage their chronic conditions, and receive the care they need to live their best lives.
It's important to remember that improving Star Ratings takes time and effort, but it's worth the investment. By following these three steps, plans can make a positive impact on the health and well-being of Medicare beneficiaries while also improving success.
Health plans have the power to change lives. By focusing on delivering compassionate, empathetic care, plans can truly help members feel supported, engaged, and empowered to take control of their health — and earn higher Star Ratings along the way.
---
Jake Sattelmair is the EVP, general manager and co-founder of Wellframe, a digital care management platform that was founded to solve the two biggest problems in American health insurance: the member experience and rising costs. His work and research lie at the intersection of healthcare, technology, data analytics and consumer engagement. Jake holds a bachelor's degree from Harvard University, a master's degree from the University of Oxford, and a doctorate from the Harvard T.H. Chan School of Public Health.