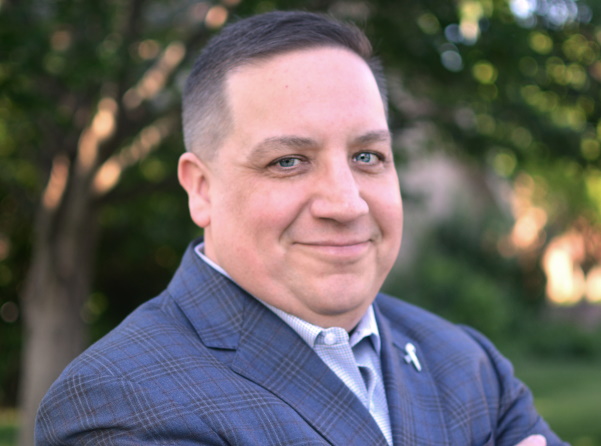 We take for granted that we can seamlessly send money to another person regardless of where they bank, or that we can easily text someone who uses a different cellular network. It's called interoperability, where disparate systems can seamlessly connect and share data with each other and it's almost always in real or virtually real-time.
This ease of data sharing across systems may be a reality in most areas of our lives, but it still eludes healthcare. Initiatives to improve interoperability in our industry began in the 1960s with the push for electronic data interchange for claims adjudication. Since then, there have been initiatives such as the American Recovery and Reinvestment Act (ARRA) which was signed into law in 2009, and from which came the Health Information Technology for Economic Clinical Health (HITECH) Act to promote the adoption of electronic health records (EHRs) among providers.
More recently, we have seen the 21st Century Cures Act, which was signed into law in 2016 and is meant to "accelerate the discovery, development, and delivery of 21st-century cures." The act also pushes for increased interoperability and EHR adoption. Now we have the Trusted Exchange Framework and Common Agreement (TEFCA) program, which focuses on enabling the "secure, nationwide, interoperable health information exchange across health information networks by providing a common trust framework and standardized rules." TEFCA is based on the use of qualified health information exchanges (QHINs), a network of organizations that work together to share information. We have seen these "outside-in" initiatives make progress, but usually the initiatives place industry participants – meaning payers and providers – in a reactive mode which, sadly, has resulted in two steps forward (better data access) but at least one step back (increased technology debt and reliance upon data intermediaries and/or walled gardens).
Why does healthcare need interoperability?
The problems caused by the inability of healthcare organizations to share information are increased costs and poor outcomes – medically, financially, and with poor consumer experiences.
The back-office administration of healthcare—which includes processes such as eligibility verification, prior authorization, claims submission, claim edits, payment integrity, and charge capture—is fragmented and full of manual, error-prone processes. These inefficiencies are estimated to cost the U.S. nearly 250 billion dollars or more each year, with billing, coding, physician administrative duties, and insurance administration being primary drivers.
These administrative inefficiencies also have a significant impact on patient care. The prior authorization process is a great example. In a 2022 survey by the American Medical Association, 94% of providers said the prior authorization process had caused delays in patient care. Thirty-three percent said those delays in care had caused a serious adverse event. One in four said that a prior authorization had led to a patient's hospitalization, and nearly one in five said a prior authorization had led to a "life-threatening event or required intervention to prevent permanent impairment or damage." And this is all because of delays in care because payers and providers can't share information seamlessly. Think about the potential to turn real-time data access and insights into a care management asset rather than a care barrier to care in so many cases today!
Lack of data sharing also impedes financial transparency. Complex payer agreements and the wide variety of healthcare coverage make it difficult for providers to tell patients with any certainty what they will owe, or even likely owe, for any given service. This lack of transparency limits a patient's ability to make informed decisions about how, when, and where to get their care. It can also cause patients to delay or skip care, which then further impacts outcomes.
What will it take for us to finally move across the interoperability finish line?
The answer is not more of the same. Payers, providers, and third-party vendors have spent billions building legacy infrastructure. To date, most interoperability solutions merely sit on top of these behemoth systems. And while Fast Healthcare Interoperability Resource (FHIR) provides a common set of protocols and standards to streamline connectivity, FHIR alone does not magically create data fluidity if used over a web of single-use, point-to-point connections based on legacy technology debt and rigid file exchange processes.
What will get us across the finish line is innovation—an entirely new way of thinking about information sharing, data transparency, and collaboration in healthcare. Am I saying we need to throw everything out that's already in place and start over? No, I'm saying we need to look at things from a different perspective—one not reliant upon multiple point-to-point connections, inclusive EHR networks, and third-party intermediaries. We also can't wait for government subsidies, initiatives, programs, or penalties to drive this innovation. It is incumbent upon all industry stakeholders to work together to re-invent how we do business from the inside out.
What if payers and providers had a way to work together directly without the need for multiple APIs or data aggregators? What if sharing data were as simple as a single query on a single network? And what if that data is constantly refreshed and accurate without having to be aggregated and validated each time it's accessed by a party? And what if the data always remained where it resides and under the control of the data originator?
Think about a world where eligibility verification, coverage discovery, claims adjudication, and prior authorization takes seconds. Think about a world where healthcare insights and AI could be derived "at the edge" rather than through aggregated, centralized, complex, latent data lakes. Would you call that a pipedream? I call it a reality because it's starting to happen today, on a network designed and built from the inside out with support from a handful of industry stalwarts.
The future is now
Today, payers and providers can use decentralized, peer-to-peer networks to collaborate, communicate, and transact directly with each other through a single connection—without having to create and maintain multiple APIs, multiple communication formats, and multiple third-party agreements.
How is this different than a health information exchange (HIE)? First, a decentralized, peer-to-peer network allows unlimited reach and is open to any healthcare payer, provider, or innovator that wants to participate. Another difference is that most HIEs are limited to clinical transactions, whereas a decentralized peer-to-peer network can include both administrative and clinical transactions. In addition, with an HIE, data must be requested, aggregated, and validated each time it's used. With a decentralized network, data remains where it's housed, under complete control of the originator, and can be accessed in real-time by those on the network who are permissioned to use it. This eliminates the need for data to be aggregated or validated. It also means the information is always current and accurate, erasing immutability issues.
Another significant difference is that a decentralized, peer-to-peer network promotes innovation and helps vendors bring solutions to market faster, easier, and cheaper. Today, many startups enter the market with innovative solutions that could bring significant improvements to healthcare. But once they realize how difficult it is to navigate and connect to the right stakeholders, they exit the market just as quickly. A decentralized, peer-to-peer network removes the complexity of connectivity—moving the entire industry forward.
---
About Stuart Hanson
As CEO of Avaneer Health, Stuart leads the team in building an inclusive network that solves the problem of interoperability by ensuring all stakeholders have equal and easy access to patient data when it's needed most. Prior to joining Avaneer, Stuart served as head of healthcare payments and served as a senior healthcare executive at JP Morgan Chase. He identified, led and negotiated the firm's 2019 acquisition of InstaMed.
Previously, Stuart served as general manager of consumer payment solutions at Change Healthcare. Stuart has also served in leadership roles for healthcare solutions at Citi and Fifth Third Bank. He chaired the HIMSS Revenue Cycle Improvement Task Force (FY15-16), focused on creating a vision for the next generation of revenue cycle management tools and processes to drive administrative cost containment, interoperability, and a better consumer experience.