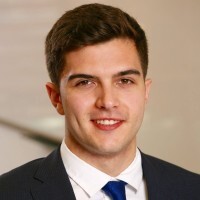 Plenty of crisis events and safety initiatives can and do, receive extensive attention and pre-planning from hospital officials, but the reality is that when an emergency incident unfolds, time is not always on the side of health facility leaders. Natural disasters, severe weather, mass casualty incidents, system malfunctions and pandemics can present with little to no warning and impact every area of a hospital or health center. 
Regardless of the circumstances or the timing of an adverse event, health system leaders have a duty of care to keep their patients, staff, visitors and facilities safe from harm. To meet these fiduciary responsibilities, hospital leaders have utilized the Hospital Incident Command System (HICS) since the 1990s. The HICS framework ensures that health facilities are prepared to respond quickly to any type of emergency, and requires healthcare organizations to develop a complex emergency management plan that:
Establishes a command structure that eliminates duplicated efforts
Integrates people from different parts of the hospital and outside agencies
Identifies safety needs and establishes the objectives to resolve incidents
Develops strategies to achieve those defined objectives
Provides support and direction for tactical response
HICS is certainly instrumental for emergency management in the healthcare setting. However, complying with the industry's incident command requirements isn't always a straightforward or seamless path for those responsible for keeping health facilities safe and secure. Thus, the reason that more health system leaders, including those at the Mayo Clinic, are utilizing digital solutions to help streamline workflows, bolster communications and improve operational efficiencies when seconds matter most.
Updating Old Processes in the Interest of Progress
Over the last 50 years, we have seen hospitals and healthcare systems leaving paper in the past. While this may have initially been met with resistance, progress ultimately persisted in records management and most health providers embrace the use of electronic health records (EHRs) today. The Mayo Clinic was one of the first major health systems to get on board with EHRs so it should come as no surprise that they recognized that their HICS approach needed to be digitized too. The safety and security team at the world's top hospital with more than 550 centers and over 80,000 employees realized their use of legacy communications platforms such as phone tree lists, printed emergency response manuals and arduous roll call processes for quorums and reporting hindered their emergency management capabilities. So, security professionals worked to design a first-of-its-kind app that features key contact lists, safety protocols, important benchmarks, key resources, and post-event reporting – not only for the Mayo Clinic's benefit, but for the industry overall.
By digitizing HICS protocols for emergencies, designated personnel can conveniently access and carry out permission-based plans, understand core responsibilities and assume critical tasks if they are not being addressed in a timely manner. A cloud-based solution makes it possible for health system leaders to function even if systems are down and allows key stakeholders to notify employees about a crisis as it is happening via different modalities. Security leaders can lock down users and establish permissions. They can group emergency messages, by job function or location, if necessary. The digitization of HICS also leads to more robust data – for example, when an emergency alert was sent, who received notifications, who was assigned tasks and when those tasks were completed. All this information helps to better inform key contributors in real time, as well as inform future emergency management processes. The new digital command system also allows safety and security managers to print out team rosters, charts, roles, and contact information, and easily update lists each month.
Digitizing Benefits the Whole Organization
A centralized hub with emergency guidelines and employee resources can be a game-changer as health systems merge and expand their footprint. Hospitals can also communicate via several channels, with a few pushes of a button, when emergencies arise. Text messages, digital signage, and phone outreach make sense, given that healthcare workers are typically not in front of a computer to receive emails or intranet warnings in a timely manner. Hospitals and healthcare organizations, like the Mayo Clinic, are also utilizing digital tools to communicate when they might require more personnel for an emergency staffing situation or when workers may need to stay beyond their shifts. Using safety technology during non-emergencies helps to build employee muscle matter.
Whether health systems are using technology for incident command or critical communications, leaders need to promote the availability of tools and provide ongoing training consistently – and reinforce the truth that we all play a role in safety. The key is to identify digital solutions that help to engage as many employees as possible, during emergencies and non-emergencies, through more viable channels. In recent years, the healthcare industry has endured its fair share of workplace violence, crisis events, and labor shortages. By digitizing HICS and using technology to enhance workflows and communications, hospitals will ensure that their greatest assets – their employees – are not only better informed, but better protected from harm.
---
About Matt Kerneman
Matt Kernerman is the team lead for Rave Mobile Safety's AppArmor, a Motorola Solutions product which offers health systems custom branded end user safety tools, operational efficiencies, incident reporting, and lone worker mobile apps.