Tampa General Hospital Teams Up with Navina

Tampa General Hospital (TGH) partners with AI-powered platform Navina to bring its transformative AI the health system's primary care clinicians. Navina's AI takes large amounts of patient data, including information from labs, consult notes, imaging and more to help create a concise picture of a patient's health status that is instantly understandable and actionable. Clinicians using Navina's platform can quickly assess diagnoses and opportunities to improve care and compliance with quality measures.
Rightway Partners With One Medical on High-Quality Primary Care

Care navigation and pharmacy benefits company Rightway partners with One Medical, a human-centered and technology-powered primary care organization, to expand member access to high-quality primary care. Rightway's clinical guides help members take advantage of One Medical at the right time in their care journey and follow up with them to support adherence, leading to increased engagement and happier, healthier teams. Together, Rightway and One Medical aim to streamline access to primary care in order to drive down costs and deliver improved outcomes. One Medical will join Rightway's ecosystem partnership program, RightwayHub, as an Integrated partner to bring easy access to members looking for primary care services.
Henry Ford Health Partners with CodaMetrix to Launch Autonomous Bedside Pro Medical Coding

Henry Ford Health partners with AI-powered revenue cycle platform CodaMetrix to expand the multi-specialty autonomous medical coding platform to include bedside professional coding. The partnership will empower the revenue cycle team at Henry Ford Health to utilize AI-powered autonomous coding for their more than 700,000 bedside services provided each year, reducing physician, medical coding, and billing administrative burden, and driving more financial and operational efficiency.
PatientsLikeMe & MGH Partner to Support Clinical Research of ALS

PatientsLikeMe (PLM) partners with the Neurological Clinical Research Institute (NCRI) at Massachusetts General Hospital (MGH) to share de-identified patient data that can improve research outcomes for ALS. The company's outcomes-rich data is now freely available to the international research community and will be a significant addition to Pooled Resource Open-Access ALS Clinical Trials (PRO-ACT) database comprising anonymized data from 29 clinical trials and 11,685 patient-records.
SUNY Downstate Health Sciences University Partners with Memora Health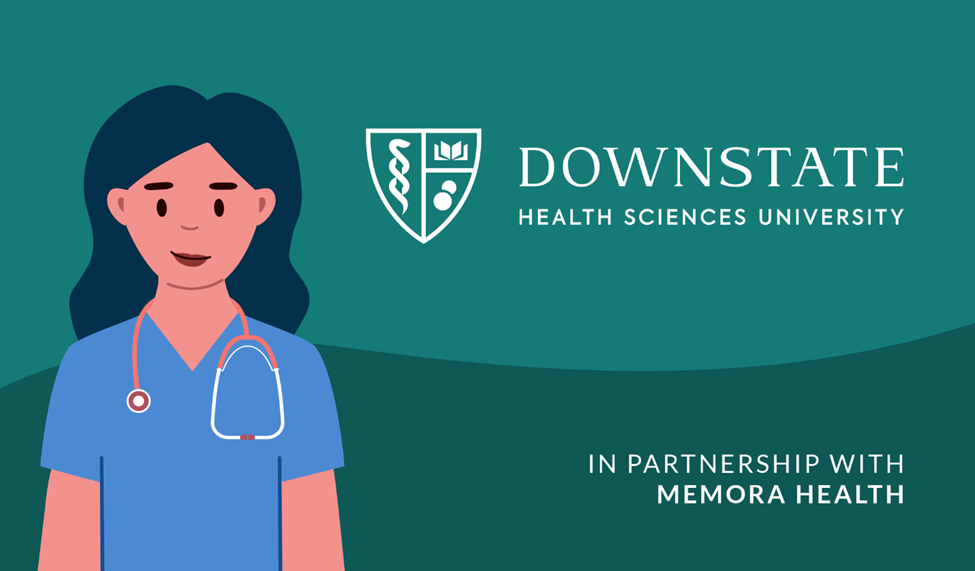 SUNY Downstate Health Sciences University partners with Memora Health to provide more frequent, text-based clinical support and guidance to patients as they transition from the SUNY's emergency department, the University Hospital at Downstate (UHD), and after hospital stays back to their homes. Memora's intelligent care platform will automate routine tasks like appointment prompts, care reminders, and proactively screens for symptom changes, adherence to care plans, and digitally assess patients for SDOH barriers that may need to be addressed.
DIAGNOS and IRIS Partners to Launch IRIS-ai powered by DIAGNOS

DIAGNOS launches "IRIS-ai powered by DIAGNOS" by IRIS, The Visual Group, in partnership with DIAGNOS. For over two years, IRIS and DIAGNOS have joined forces to advance and combine technological innovations and provide front-line clinical experience to improve patient care through early detection and follow-up of various ocular diseases, with the training of DIAGNOS algorithms and with the help of annotations from 30 IRIS optometrists. A total of 14,000 patients across Quebec were screened, generating a comprehensive databank with images of patients across the province, reflecting the diversity of patients in Quebec. IRIS-ai is currently being deployed in all of Quebec and will be gradually introduced to all 150 stores in the rest of Canada.
Health in Tech and AMPS Partner to Provide Customized Cost Containment and Pharmacy Benefit Strategies
AMPS, a pioneer in healthcare cost containment and pharmacy benefit management partners with insurtech company, Health in Tech "HIT". This strategic partnership delivers innovative and customized saving solution strategies to small-level-funded employer groups looking to make their healthcare dollars go further.
ACO Shore Quality Partners with Spatially Health
Shore Quality Partners, an Accountable Care Organization comprised of more than 200 physicians and 42,000 Medicaid patients in New Jersey partners with Spatially Health, a cloud-based, health equity platform to support Shore Quality Partners in identifying and tackling health equity obstacles that affect its patients. Shore Quality Partners will incorporate Spatially Health's advanced technology platform, to conduct a thorough assessment of each patient's social determinants of health (SDoH) and propose personalized interventions to overcome their specific barriers.