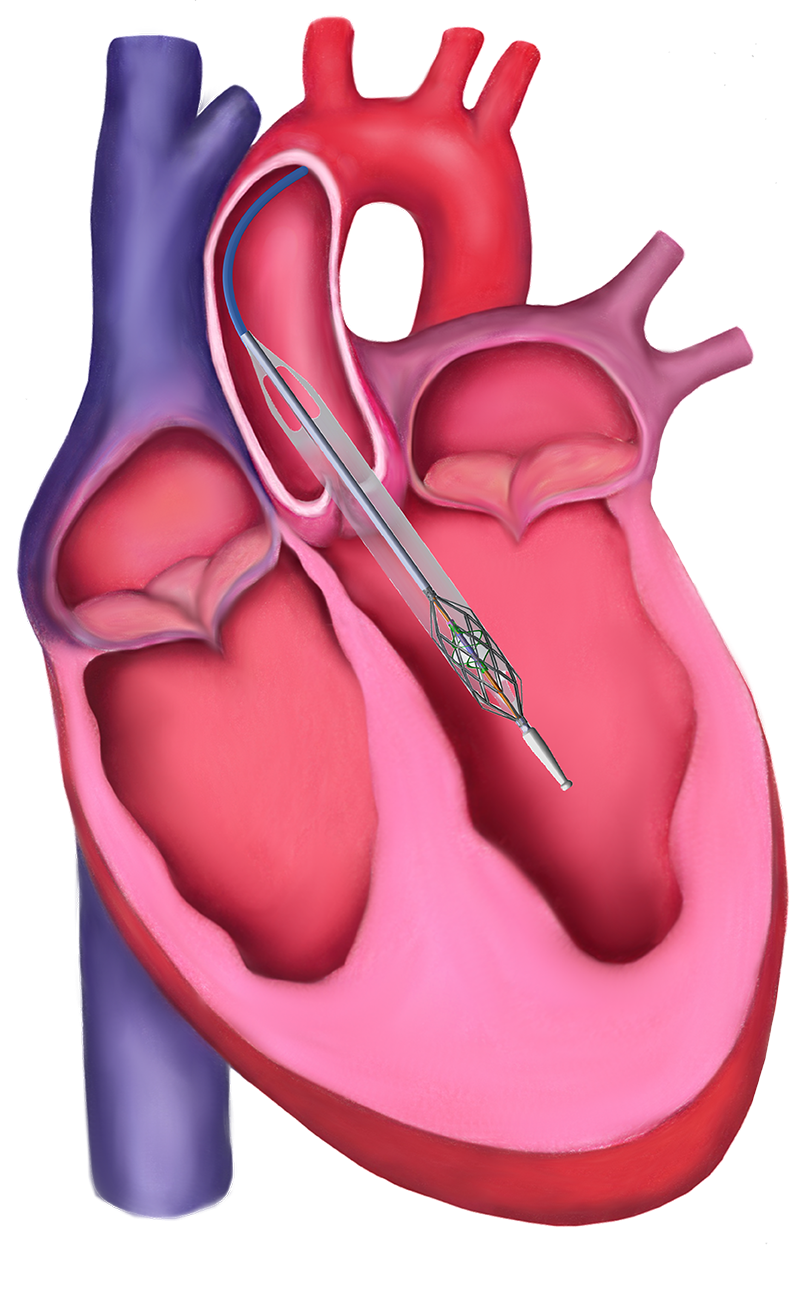 What You Should Know:
Magenta Medical, the developer of the world's smallest heart pump, announced today a $55M financing round led by global healthcare investment manager OrbiMed, with participation from existing investors New Enterprise Associates (NEA), Pitango VC, and ALIVE – Israel HealthTech Fund.
The financing will be used, among other things, to advance the clinical programs of the company's product in the United States toward its first FDA approval.
Furthering Magenta's Clinical Programs in Support of FDA Approval For World's Smallest Heart Pump
Temporary mechanical circulatory support (MCS) is one of the fastest growing markets in interventional cardiology, encompassing devices that aim to augment the output of a failing heart, in the setting of dangerously low blood pressure, while resting the heart and providing a bridge to recovery over a period of hours or days. Existing temporary MCS devices provide limited flow, require an invasive surgical procedure, or both.
Magenta's percutaneous Left Ventricular Assist Device (pLVAD) is a powerful heart pump that is initially folded, inserted through the groin using a small puncture, and expanded for activation inside the left ventricle. The flow of the pump is adjusted based on the clinical circumstances of the patient, up to the entire cardiac output, allowing the heart to rest and the patient to recover. Once the Magenta technology is approved, physicians will be able to rely on a single device to treat the full range of MCS patients, thus eliminating the need to escalate therapy to a new device and subject the patient to unnecessary and invasive replacement procedures.
"Magenta is proud to add OrbiMed to its growing roster of leading MedTech investors as a highly reputable partner for innovative medical device companies," said Dr. David Israeli, CEO of Magenta Medical. "I am confident that together we can build an organization well-equipped to bring to the market high-impact technology that can potentially address multiple unmet needs in the general cardiology patient population, as well as in many under-served patient groups."
The potential advantages of Magenta's high-flow, low-profile device were recognized by the US FDA, resulting in Breakthrough Device Designation for two indications: high-risk percutaneous coronary intervention (HR-PCI) and cardiogenic shock (CS). Magenta successfully completed a HR-PCI first-in-human (FIH) study in Tbilisi, Georgia, the results of which were presented at the recent 2022 Transcatheter Cardiovascular Therapeutics (TCT) conference in Boston, MA, by Dr. Duane Pinto of Beth Israel Deaconess Medical Center and Harvard Medical School. Building on this experience, Magenta is now preparing to launch its clinical programs in the US, starting with an imminent HR-PCI Early Feasibility Study.