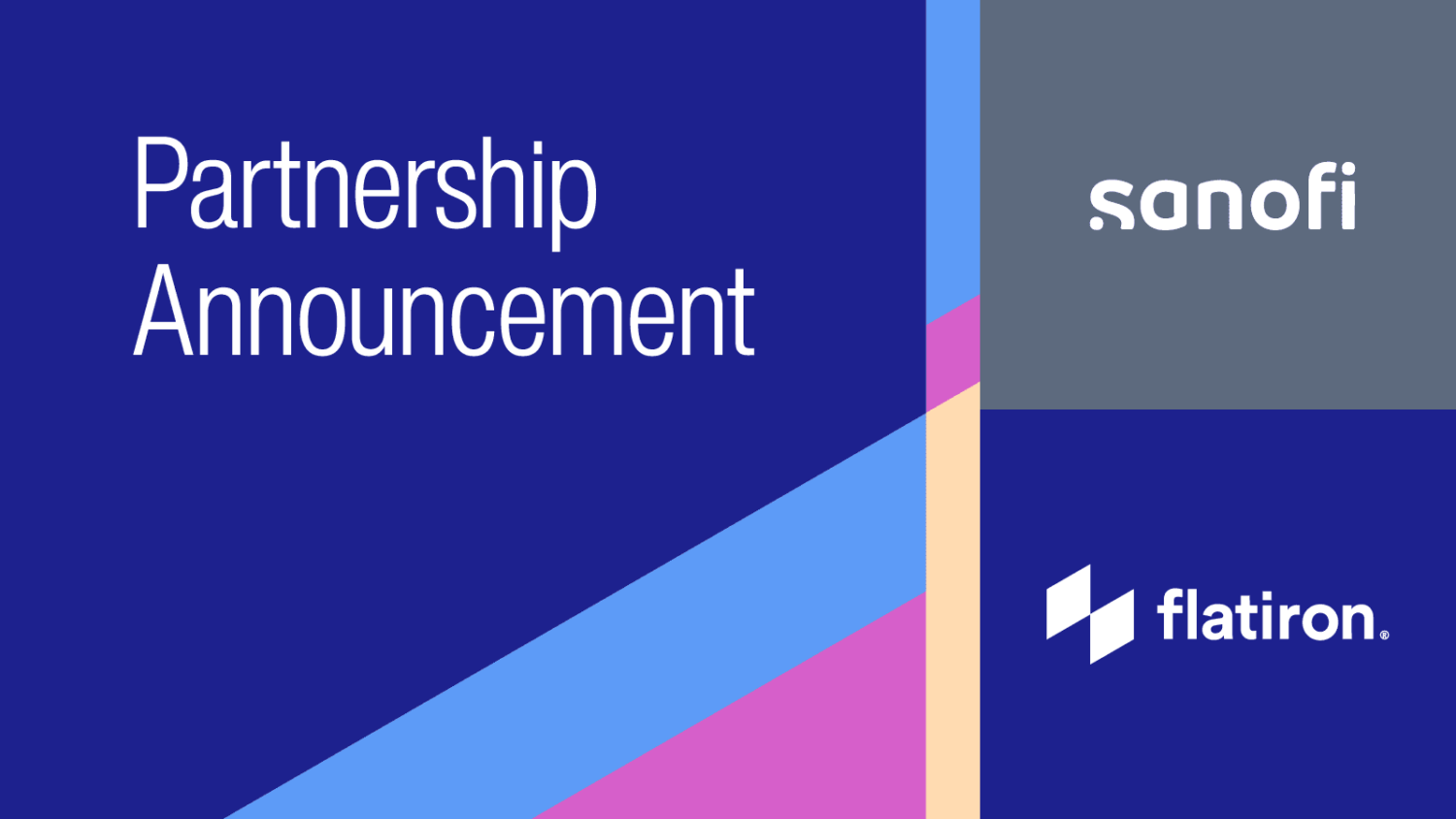 What You Should Know:
Flatiron Health announced a new partnership today with Sanofi in their pursuit to redesign the clinical trial experience for sponsors, sites, and patients in the therapeutic area of oncology. 
The multi-study partnership between Sanofi and Flatiron will focus on improving clinical trial data acquisition, delivery, and quality through site-facing technology that digitally transfers data captured in the electronic health record (EHR) directly into the electronic data capture (EDC) system through Flatiron Health's EHR-to-EDC product, Flatiron Clinical Pipe™.
Improving Research Quality Via EHRs
Flatiron Health is a healthtech company expanding the possibilities for point-of-care solutions in oncology and using data for good to power smarter care for every person with cancer. By focusing on the area of oncology, this partnership intends to accelerate development of new treatments and help more people with cancer. The collaboration will make it easier for sites to participate in oncology trials by reducing redundant, manual and often error-prone data entry processes, including taxing local lab management. This novel approach will be used across a portfolio of trials and a broad network of research sites – including both Academic and Community cancer centers. 
The initial Sanofi trial using Flatiron's technology had its first automated data push earlier this month, successfully transferring over 50% of study data1 from the EHR to the EDC. Sanofi and Flatiron will collaborate on data standards and mapping to expand the volume and types of data eligible for automated transfer. Additionally, as a result of deploying Flatiron Clinical Pipe™, Flatiron expects the number of queries to decrease by roughly 50%, adding to efficiency gains for both sites and Sanofi study teams.
"Flatiron's expansion into the clinical research space is a natural progression for us. With the FDA's guidance on interoperable technology that allows electronic transmission of relevant EHR data to the EDC system, we knew we had an opportunity with Flatiron Clinical Pipe to unlock the potential of data captured in the EHR, reduce the burden of clinical trials and accelerate research timelines," says Alex Deyle, General Manager, Clinical Research, Flatiron Health. "We're incredibly excited to partner with forward-thinkers like Sanofi, who share our aspiration to leverage data and technology to transform clinical research. We look forward to working with the industry to solve a variety of challenges in the clinical research space—for the benefit of sponsors, CROs, sites and ultimately, the patients."