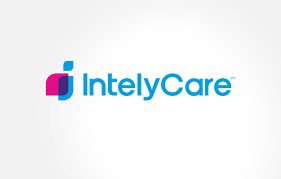 What You Should Know:
IntelyCare, the leading total healthcare talent solution in post-acute care, today introduced a new technology partnership with UKG, a leading provider of HR, payroll, and workforce management solutions for all people.
IntelyCare's AI-based platform and per-diem matching technology enable healthcare organizations to increase census revenue and cut staffing costs. With more than 315 technology and services partners, UKG provides one of the largest and most collaborative partner ecosystems in the HCM industry focused on creating better employee experiences to improve business outcomes.
A Collaboration to Reduce Costs, Improve Patient Experience, and Increase Revenue
This collaboration will allow healthcare organizations that utilize both IntelyCare and UKG Dimensions to increase workforce management efficiencies by enabling the scheduling and management of full-time, temporary, float, per-diem, and contract staff on a seamless interface. With the integration, organizations can view and fill open shifts at multiple facilities – with both internal and contingent staff available through IntelyCare – without having to leave UKG Dimensions.
"The large UKG customer-base of hospitals, health systems, and long-term care facilities paired with our pool of 50,000 per diem nursing professionals helps address the nurse staffing crisis head-on," said David Coppins, co-founder and CEO of IntelyCare. Coppins continued, "Using the UKG Dimensions scheduling solution in tandem with IntelyCare's nursing per diem and float pool management platform empowers healthcare facilities to increase revenue, reduce operational costs, improve outcomes, and stabilize their workforce."
The integration provides a single view for facilities to directly communicate and engage with their staff and seamlessly schedule both their internal and external staff to ensure that they maintain proper staffing levels. For facilities that employ float pool staff, the integration also opens up IntelyCare's float pool management technology, utilizing AI-driven pricing and matching capabilities to optimize the scheduling of flexible staff.
UKG solutions are developed on the FleX platform. FleX by UKG is a modern technology platform purpose-built to support great workplaces. FleX Flow, a highly adaptable API framework, anchors UKG solutions in the flow of work where people need and want them most, and helps businesses connect existing IT with innovative or emerging applications to simplify the employee IT experience.