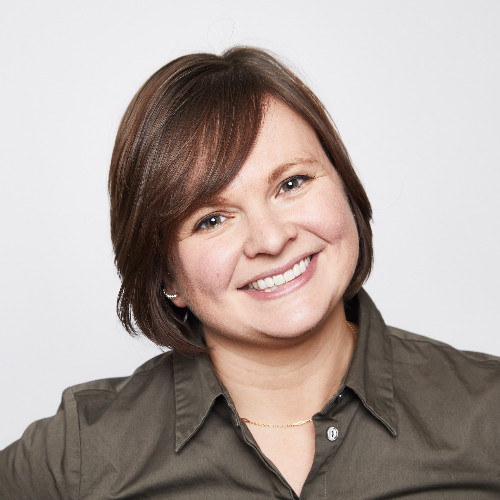 The first step toward better health outcomes happens when people become proactive about protecting their own health and well-being. Proactive action rarely appears out of nowhere, though — most of us need some inspiration to start thinking about living healthier lifestyles.
That's where health insurance plans have a real opportunity to help. Health plans can be that spark for their members: They can encourage healthier living while ensuring that members have access to the best care. For health plans, ongoing member engagement is the key to developing relationships that inspire true behavior changes and improved outcomes.
To prove the effectiveness of member engagement, health plans need to track engagement and use intelligent insights to improve the way they interact with members. Today's health plans need to leverage the right technology to measure the ways members really engage with them. This is the best way to identify places where they can meet members where they are, within their daily lives, to help them live healthier lives.
The expanding role of technology in member engagement
It's no secret that technology is a key pathway to member engagement. Many health plans use apps and software platforms to communicate more closely with members, with added functionality for members to record their diet and blood sugar, track steps and physical activity, monitor blood pressure, and more.
Health plans often use this information to provide feedback based on each individual's needs and goals — but they can also use tools to look deeper into the data to see what members are really engaging with. For example, technology like natural language processing can record response rates and reply speeds in conversations, reveal members' intentions when they bring up certain topics, surface trends in member sentiment, and more.
The value of this data cannot be overstated: When health plans track how members interact with their technology, they can identify what members find most compelling, then use that to tap into the health conversations that each member truly cares about most. This helps determine which methods are working best when it comes to engaging members and helping them achieve better health outcomes.
Informing member outreach and education with data
Put simply, when you know more, you can do more for your members. Once plans have collected the right data, they can use it to inform and personalize member engagement and education. Fundamentally, this is part of what is known as member advocacy: holistically meeting member needs with technology, rather than relying on point solutions that don't address the full scope of members' health and lifestyles.
The ultimate goal of member engagement should be to help members become invested in their own preventive care by helping them manage their everyday health. Based on member data, health plans can provide information on nutrition, exercise, stress management strategies, and other lifestyle habits that can keep members involved in their care and have a positive impact on each member's overall well-being.
For example, if a member has been diagnosed with a chronic condition, the plan could consult data from members with similar conditions in order to connect the member with care strategies and support groups that others have been successful with. Health plans can also provide digital resources such as articles and videos that key into each individual's needs.
More than 44% of members have reported being unaware they could access a team of nurses at no cost to them through their health plan, and 75% of members have never used the nurse hotline service available to them. It's clear that there is an opportunity for health plans to make sure that their members are aware that there are care teams they can reach out to whenever they might need them. Care teams include qualified medical professionals that can interact with them and provide help based on their full history of engagement with the health plan. Giving care teams access to the member data that they need is a crucial part of helping members get the care they deserve.
The power of personalized engagement for health plan members
Although health plans are doing more to engage members than ever before, as many as 24% of members still report feeling "always" or "frequently" confused by health plan communication. Health plans can and should use data to help personalize their engagement with their members in order to resolve this confusion and improve their members' health outcomes.
By gathering information regarding the health and lifestyle of each member, plans can better understand what is needed to tailor engagement specifically designed for each individual, as well as refine the solutions they offer based on the needs of each member. Ultimately, this personalized engagement can genuinely help members become more proactive about their own health.
Data, technology, and personalized engagement are the tools health plans need to start truly improving outcomes for more members today. While using data-driven technology to connect with members may have an initial implementation hurdle as plans adjust to this new approach, the long-term reward can be very much worth it for plans and members alike. By investing in these capabilities now, plans will be strongly positioned to help members proactively succeed with their health well into the future.
---
About Alyssa Alsheimer
Alyssa Alsheimer is the SVP of Marketing and Engagement at Wellframe, a HealthEdge company, responsible for leading Wellframe's B2B and B2C marketing teams and driving strategy to support customers' marketing initiatives. Alyssa has spent her career overseeing award-winning campaigns and strategies, driving measurable business growth for a variety of Fortune 500 companies.