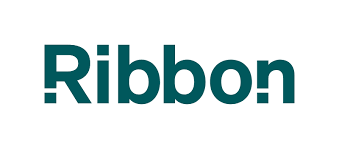 What You Should Know:
– Ribbon Health (Ribbon), a leader in healthcare provider data technology and management launches new platform features that will increase access to care through provider scheduling.
– Enabled by partnerships with leading booking marketplaces, these new platform capabilities empower patients to easily search for providers that both fit their needs and are accepting new patients, and book appointments with those providers for high-quality care across primary, specialty, urgent, or mental health.
– Ribbon's platform offers real-time availability data from health systems and direct partner integrations, giving care providers, navigators, and health plans a single source of truth to guide consumers to the right care.
Scheduling Frustrations/Barriers for Patients
"Securing an appointment quickly" is the most important factor for having a positive healthcare experience, according to one-third of Americans surveyed in a recent report. Yet, there are a number of barriers inhibiting people from finding and booking high-quality care appointments when they need to most. Patients, providers, and care teams must navigate across multiple touchpoints, spend significant time and effort tracking down needed information, and contend with a growing physician shortage and a shrinking number of available therapists. All of these barriers lead to an average 26-day wait for an appointment in the best of circumstances, which could lead to worsening health, or patients opting out of care completely.
These barriers to care will be removed with Ribbon's new capabilities such as insight into which providers are accepting new patients, provider appointment availability, and booking links. With partner integrations across leading booking platforms, patients can attend a virtual or in-person appointment in as little as 48 hours; this is compared to the national average of two to three weeks, if not months. Patients will have seamless access to high-quality mental health, primary, specialty, and urgent care at the fraction of the cost of out-of-network or emergency services. For the first time, patients, providers, and care teams can use one central platform to find the right care using Ribbon's comprehensive provider directory data, accepted insurances, cost, and quality metrics to understand whether a provider is available, and then book an appointment.
"It shouldn't be harder to book care with a doctor than it is to book a flight or hotel," said Nate Maslak, Ribbon co-founder and CEO. "Unfortunately, that is still the case today. This launch is an important step in achieving our mission of accessible, affordable, and high-quality care for everyone. It will ensure patients can find the right doctor for their needs by allowing them to filter for availability and quickly book an appointment, rather than navigating through several websites or phone numbers each time and waiting weeks to months for care."