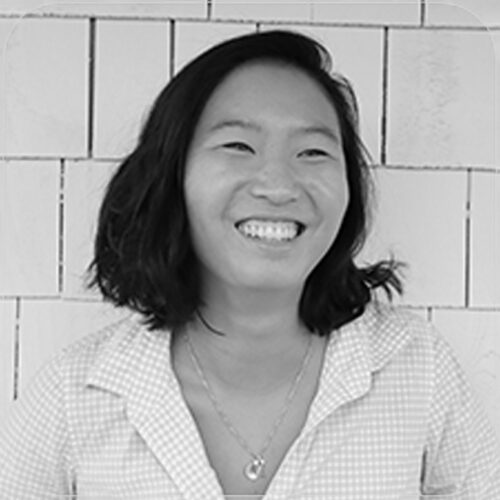 Clinical research is only as good and thorough as the data that's available — and we need to do a better job of making that data accessible for researchers.
Unfortunately, the majority of clinical data is based on the same clinical sites and makes conclusions off a limited range of data points. Clinical trials often exclude minorities, rare disease subtypes and other underrepresented populations.
Changing the way we gather and share clinical data isn't easy. Hospitals, biobanks and other institutions have been entrusted with patient data. As a result of that stewardship, patient privacy is always top of mind when they weigh the delicate balance of data sharing for innovation and protecting data.
Large institutions don't always have robust workflows in place to securely share and monitor their data. Every industry is hesitant to embrace new solutions, but the complicated world of healthcare can be especially stagnant.
At the same time, these institutions are facing increasing pressure to unlock more representatives. It would behoove them to adopt new methods that allow for that necessary data sharing without privacy exposure.  As researchers, clinicians, technologists and patient advocates work together toward this mission of health equity, we're building a community of innovation. The goal of that community is to earn the trust that patients give us (via their data) to find cures without compromising privacy.
I've had the privilege of working with every type of stakeholder in this community, and here are the three major insights I've learned about what it takes to give clinical research a much-needed makeover:
We can access data in an ethical, privacy-preserving way.
Data access and patient privacy don't have to be at odds.
When I was in grad school at MIT, I worked with classmates and post-doctoral students to try to answer an important question: "How can we give researchers access to patient records in a more ethical way?"
It starts with balancing data usage and ethics. The medical community has a responsibility to use real-world data from clinical care. There are patients waiting for cures, and that data can unlock disease-ending insights. At the same time, patients need to be assured that their data is only used for the right reasons. 
We can achieve this delicate balance with the help of cutting-edge technologies. For example, through a process called federated analytics, researchers' statistical queries can run on multiple hospitals or institutional data sets without humans seeing or accessing each data set. 
It's not like federated analytics is a secret — but it's the type of lean data methodology championed by non-profits like Mozzila. Federated analytics and federated learning represent innovation that we can tap into as we continue to overhaul the clinical data research workflow.
Clinical data can be more personalized and representative.
My graduate thesis was centered on albuterol – a drug often used to treat juvenile asthma – and its name-brand equivalent, Salbuterol. Clinical studies touted the efficacy of this drug.
Post-market studies discovered that albuterol and Salbuterol were completely ineffective for certain demographics, like Black and Latinx patients. Worst of all, asthma tends to be more prevalent in urban areas, where a higher proportion of these populations live.
At scale – with larger representation than clinical trials – this fact was plain to see. We could have used a methodology like federated analytics to see this statistically significant connection. While we wouldn't have magically found a new solution, the clinical research community wouldn't have made such an inaccurate recommendation to these communities.
My thesis was evidence of a much larger problem. From 2015-2019, 76% of clinical trial participants were white, according to data from the Food and Drug Administration.
Personalized medicine is a buzzword amongst clinicians – but we're not providing it for everyone. If we had more representation in clinical data and had more of a lens into contextually where this data comes from, we'd be able to provide better patient outcomes. Addressing these institutional biases is an important step.
Looking ahead, I'm excited about the application of federated learning in sensitive clinical settings like treatment recommendations for trans communities, an infrequently-studied and privacy-sensitive minority.
Let's build a community around clinical data.
More representative data is a crucial vehicle for change. That change is not going to come from one individual — but from the community.  
As a member of MIT's graduate student union, we often talked about the importance of collective action to win rights for all student workers. Strength in numbers was the only way to gain recognition by the institute.
That conversation got me thinking: what if patient advocacy groups had the same "strength in numbers" philosophy when it came to clinical data? What if they could take collective action too?
Patient advocacy groups and researchers can view themselves as a collective, giving them influence as they seek access to datasets. It's about collective action, not disparate inaction, when these sources of data are divided.
Even if some patient advocacy groups are competing for donors, the end goal is better outcomes for patients – which could be achieved through collective action.  
We're united behind a common goal: better patient outcomes.
There are differing priorities and responsibilities in the clinical data world. Patient advocacy groups, hospitals and pharmaceutical companies have different workflows and ways of doing things. But at the end of the day, the goal of clinical research is better patient outcomes.
New technology and research methods can help us gather representative data in a collaborative, privacy-preserving manner. A collective mindset shift can achieve the results we've all set out for.
---
About Anne Kim
Anne Kim is Co-Founder and CEO at Secure AI Labs (SAIL), a Cambridge, MA-based company that offers a next-generation clinical data registry for patient advocacy groups. She holds a Master of Engineering in Computer Science and Molecular Biology from MIT.